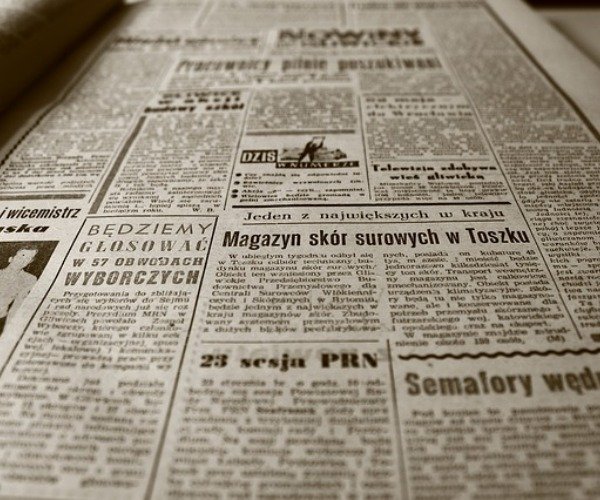 Bitcoin Cash ABC implements a strong centralization measure, community reacts
BCH ABC, the alleged winner of the Bitcoin Cash hash wars, deployed a largely contested software upgrade today.
The so-called Bitcoin ABC 0.18.5 update adds deep reorganization protection, ensuring transaction immutability after 10 confirmations.
While the announcement claimed that this safeguard was meant to help users, businesses, and exchanges stay secure and free from disruption, the community begged to disagree.
Theoretical physicist and crypto developer/enthusiast Bob McElrath was extremely critical of the move, noting the following:
"ABC officially abandons proof of work. Devs decide the correct chain. Also it's now easy to forcibly hard fork the network by causing a 10-deep reorg. Next up, Bitcoin ABCD!"
He further expanded:
"It's also painfully obvious that these people have no idea what they're doing. Finality after 10 confirmations makes no sense. You can't make decisions about the side of the fork you don't even know exists. Both sides will decide they're the correct fork after 10 blocks."
@evilrobotted adds a strong conclusion to the story:
"Remember this everyone. This is worse than Core's version of Bitcoin. In every way imaginable. There is literally POS disguised as POW but with no security whatsoever. There is no security in a chain that can be killed in 100 minutes."
You can follow the complete discussion here or in this Reddit thread.
Bakkt daily futures contracts delayed
ICE Futures U.S. Inc. announced yesterday that the new Bakkt Bitcoin (USD) Daily Futures Contract will be listed for trading on Thursday, January 24th of 2019.
Bakkt Bitcoin (USD) Daily Futures Contract is a physically-settled daily futures contract for Bitcoin held in Bakkt Warehouse; the contract will be cleared by ICE Clear US, Inc. Each futures contract calls for delivery of one Bitcoin held in Bakkt Warehouse, and will trade in U.S. dollar terms. One daily contract will be listed for trading each Exchange Business Day.
While the original launch date was December 12th, ICE Futures decided to move the date more than a month from there. This move is expected to "provide additional time for customer and clearing member onboarding prior to the start of trading and warehousing of the new contract."
The new date isn't exactly bulletproof either as ICE confirms that the launch is "subject to regulatory approval". Read their announcement here.
Blockchain-based video game to be released on PlayStation 4
A blockchain based turn-based strategy RPG with PVP elements called Plague Hunters will be hitting the PlayStation 4 devices very soon.
Created by a New York development company called Arcade Distillery, Plague Hunters went through Sony's review process and received a green light to be launched on the PlayStation store. This is the first time a game containing blockchain elements managed to achieve such a feat.
This free-to-play game will have in-game assets like weapons, unique units and items pegged to the Ethereum blockchain as non-fungible tokens. These items will then be tradable on the in-game marketplace.
The game will initially be available on PlayStation 4 and PC platforms, with plans to expand onto Nintendo, Xbox and mobile later on. The game is set for a Q1 2019 release.
ARK announces the launch date of its Core v2 Mainnet
ARK officially confirmed yesterday that its ARK v2 Core mainnet is scheduled for launch on November 28th, 2018.
The codebase for the new mainnet has been built up from scratch and after an extensive period of testing and tuning everything seems to be ready to go.
The mainnet is expected to provide an ecosystem for creating interconnected plug-and-play chains that will have strong interoperability and modular construction.
The team confirms that v2 is a hard fork, meaning that it will not be compatible with the old codebase. Node operators are required to update to v2 to stay on the network.
New features v2 will deliver include:
Dynamic fees – lets delegates set their own fees for different transaction types
Plugin system – allows development and creation of customized modules/plugins, making ARK "the WordPress of blockchain"
Increased Txps thresholds – block size has been increased from 50 to 150 transactions; the speed of the chain has also been released from 6.25 to 18.75, with the team claiming this isn't the absolute limit of the current infrastructure
New API
Webhook support – allows applications real-time data acquiring
Better transaction pool management – new, more stable, reliable and optimized transaction pool which leverages the power of SQLite
Faster rebuilds and synchronizations – ARK Core v2 rebuilds a node from scratch in 12 hours (v1 needed around 50 hours to do so with the blockchain in its current state)
Better decentralization through a new snapshot system
The project will release an updated desktop wallet with the v2 Core. It is expected that exchanges won't have much trouble shift onto the new software, thanks to a default JSON-RPC plugin.
Bitcoin mining startup goes bankrupt
American Bitcoin mining company called Giga Watt filed for Chapter 11 bankruptcy just over a year after they initially launched their operations.
The filing was presented to the federal bankruptcy court, listing Giga Watt having over $70 million in liabilities, with merely $50 thousand worth of assets. Creditors include the utilities provider in its Douglas County base, having a claim of over $310,000, and electricity provider Neppel Electric, which is owed almost half a million dollars.
Giga Watt began its business operations at the height of the last year's cryptocurrency market boom.
They promised to provide a simple, customizable mining service where anyone could become a cryptocurrency miner. The model was based on "Giga Pods", air cooled mining facilities optimized for efficient computing.
It appears that a lot of things went awry along the way, including numerous lawsuits from investors and construction liens from contractors.
Documentation signed by the project's board secretary and chief coordinator Andrey Kuzenny revealed that the project simply couldn't cope with the crash of the cryptocurrency market, also mentioning two class-action lawsuits related to wire fraud and impropriety committed during project's ICO.
The bankruptcy was a long time coming, as project's founder/CEO Dave Carlson left it in early August, just around the time the project downsized its employee force from 63 to 16.

CaptainAltcoin's writers and guest post authors may or may not have a vested interest in any of the mentioned projects and businesses. None of the content on CaptainAltcoin is investment advice nor is it a replacement for advice from a certified financial planner. The views expressed in this article are those of the author and do not necessarily reflect the official policy or position of CaptainAltcoin.com