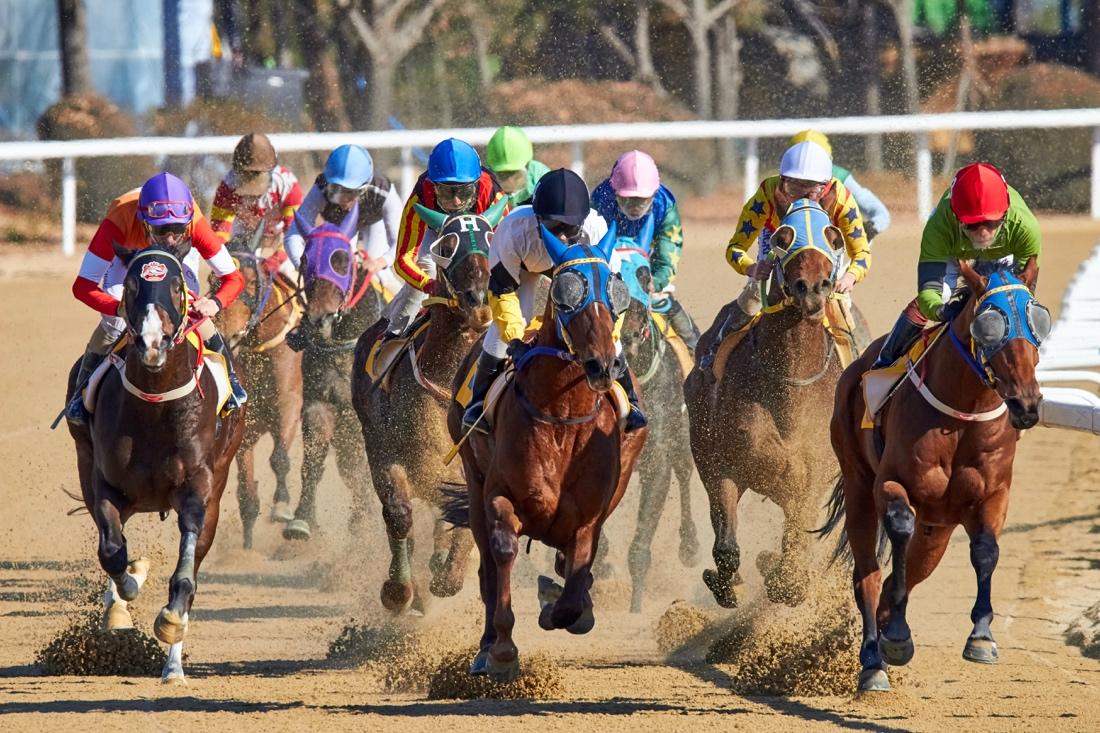 Photo by Mathew Schwartz on Unsplash
The explosion of the NFT (non-fungible token) market since 2020 has been both praised and ridiculed, depending on who you listen to.
However, there's no denying that the blockchain technology that it's built on is here to stay, which is why we keep seeing new NFT projects springing up.
The world of horse racing is no different to any other industry. Many racing experiences have been digitized and packaged as an NFT to give fans opportunities that they wouldn't have been able to get just a couple of years ago.
Here are some of the best horse-racing NFTs games to look out for.
What is a horse racing NFT?
As you may already know, an NFT is a digital token that stores something with unique value, with 'non-fungible' meaning something that cannot be replicated.
With horse-racing NFTs, this often takes the form of a virtual horse, based on the characteristics of real-life animals. Users can buy them to compete in virtual races that take place in a digital setting known as the metaverse.
Like with other NFTs, owners can benefit from the value of their asset rising, as well as other related revenue streams, but there's also an element of risk: the value of the NFT can quite easily fall, too.
The NFT horse-racing industry is growing quickly, and there are many games popping up to meet the demand.
DeRace
Virtual horse races have been around for a long time, but DeRace takes it up several gears with its incredibly detailed format that considers every tiny detail of a horse's characteristics.
The digital steeds are available in an NFT form and are ranked in various tiers, ranging from Omega to Olympian, the latter boasting horses valued at more than $2,000.
After paying a fee in DeRace's token $DERC, players can enter their horses into 3D races which are governed by a 'Controlled RNG' system, which gives all participants a fair chance of winning based on their predetermined speed.
A notable feature of DeRace is the availability of hippodromes which players can buy stakes in. If they own more than 50%, they get a chance to become 'bookmakers' and hold races. The profits from these races are split between owners, creating a useful revenue stream for them.
Silks
Silks is more than just a game. It's a whole metaverse where participants can perform a variety of tasks, including creating avatars and buying 3D virtual horses, known as 'Silks horses'.
It's all part of an innovative play-to-earn structure where you can make money. This doesn't depend on fortune, though, like you'd see in online casino games. Instead, your virtual horse is linked to a real-life thoroughbred racehorse based on matching info.
Players receive rewards, paid out in the game's native token $STT, whenever their digital horse's real-life equivalent wins a race. There are also creative breeding and staking mechanisms that can bring in revenue.
If played correctly, Silks can be a lucrative passive income stream for those 'in the know'.
Pegaxy
Like DeRace, Pegaxy is based on the idea of virtual horse races where players can buy horses and race them against competitors to win prizes.
An interesting feature here is that there are weather variables built into the game, so that rain or wind can affect the outcome just as much as the talent of a particular horse.
Race winners receive $VIS, the game's native token, and they can use the funds to upgrade their racing equipment, buy food, or boost their animal's attributes.
The game also runs a secondary market where users can trade their NFTs, plus there's a breeding mechanism where even rare foals can be sold if you're lucky enough to get one.
Also, don't miss the stadium investment opportunity which, like on DeRace, could see you landing a share of racing event profits.
DeFi Horse
DeFi Horse differs from other games on this list by offering a cyberpunk-themed experience. The internet genre is popular with players who like a grittier, more down-to-earth style of play.
The game is hosted on the Binance Smart Chain (BSC), and players can use the game's token $DFH to buy and train horses to earn rewards.
Each horse's rarity is classed into different ranks which may affect their value, ranging from Popular to Ascended, and there's even a 'horse whispering' feature that lets you interact with your horse and possibly improve its chances of winning.
So, just like Robert Redford in that famous Hollywood movie, you can become a horse whisperer and push him or her to great heights.
ZedRun
In ZedRun, you'll find that your digital horse belongs to one of four bloodlines: Nakamoto, Szabo, Finney, or Buterin. Some are rarer than others, but all give you the chance to earn rewards through incentivized-based gameplay.
You can get one via OpenSea, the platform that runs on Ethereum's blockchain. Once you're an owner, you can enter virtual races, breed new steeds, and sell offspring on an integrated marketplace.
An absorbing and stimulating game, ZedRun will make hours seem like minutes as you compete to create the finest horse possible.

CaptainAltcoin's writers and guest post authors may or may not have a vested interest in any of the mentioned projects and businesses. None of the content on CaptainAltcoin is investment advice nor is it a replacement for advice from a certified financial planner. The views expressed in this article are those of the author and do not necessarily reflect the official policy or position of CaptainAltcoin.com