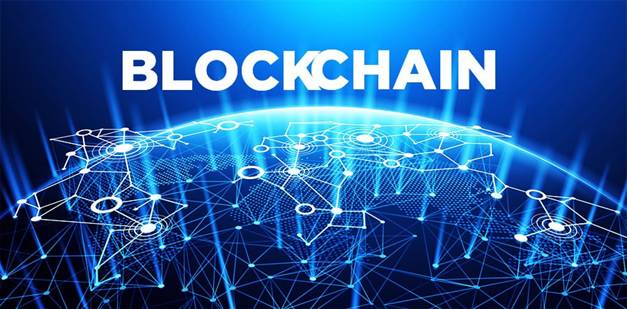 You would probably be surprised to find out that there is the existing – and the evolving – bond between art and blockchain technology. Blockchain will disrupt every single industry within the coming years, and blockchain art projects have been around almost as long as the blockchain itself. Blockchains have interesting use cases for artists and the art industry alike, and they could revolutionize art markets by solving questions of provenance, transparency, copyright and ownership problems.
Let's shed some light on the six of the most popular blockchain art projects currently available.
CryptoKitties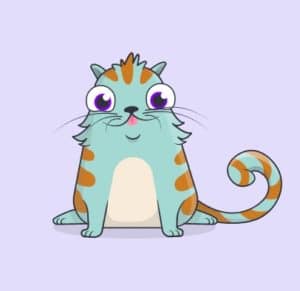 CryptoKitties is a game where users breed and trade digital kitties using Ethereum-based smart contracts. The game took the blockchain world by storm and the popularity of the game reflects the skyrocketing values of digital currencies like Bitcoin and Ether. According to Coin Telegraph, the team behind the project just raised $12 million in funding from investors led by venture capital firm Andreessen Horowitz and early Twitter believer Union Square Ventures. The majority of the virtual cats will run you less than $25, but some cats with rare attributes have been sold for thousands of dollars. By one third-party estimate, consumers have sold about $23.2 million worth of these CryptoKitties since the platform's inception, and the single most valuable cat was sold for the equivalent of $110,707 at the time of the sale. CryptoKitties' angel investors include Zynga founder Mark Pincus; CEO of AngelList Naval Ravikant; and Fred Ehrsam, a cofounder of Coinbase.
The game became so popular at one time that slowed down the Ethereum network by as much as 11 percent. This also caused major congestion on the Ethereum network, which was bad enough at times that some projects had to postpone their ICOs (Initial Coin Offerings).
CryptoKitties are generated by code, and just like cryptos that thrive and are born on the blockchain, CryptoKitties are also born and thrive on Ethereum's blockchain. Just like each Bitcoin or Ether, each CryptoKitty is also unique and persistent, recorded on Ethereum's public ledger.
The game has proven wildly popular, which has led to numerous spin-offs like CryptoCelebrities, CryptoPuppies, and Etherbots.
The Scarab Experiment
Created in 2014, the Scarab Experiment is an amazing attempt to create a kind of 'virtual artist' using decentralized technology to manage finances and facilitate collaboration. SCARAB (an ancient esoteric symbol) is an artist as persona formed through community, which removes the individual identity and creates a collective artist. They use artificial intelligence (AI) image processing to form a single work of art from one thousand submissions.
To contribute to the collection, you just need to register and submit your piece of art here, for which you'll get a Scarab token. When a new piece is submitted, it gets put to the token holders for a vote, which is done by emailing the token holders to solicit a yes or no response. For a new piece to be accepted as an official Scarab piece at least 50% of all token holders must vote to approve it.
You need to hold at least one Scarab Token in order to participate and become a part of the community. The team behind the project used Counterparty to create the tokens. A total of 100,000 tokens have already been created, out of which 40,000 will be made available for purchase in this ongoing crowdsale. A further 50,000 are set aside for paying artists, while the remaining 10,000 tokens are used to cover costs incurred by the Scarab team for things like Exhibitions, as well as for bounty payments to promote the project. Beyond voting, Scarab tokens can also be traded through the Counterparty DEX (Decentralized Exchange), a decentralized platform for creating and exchanging custom tokens.
Bitcoin Monument
Although it doesn't directly use the blockchain, the Bitcoin monument at a traffic circle in Kranj, a self-described "picturesque old town in the center of Slovenian Alps," is an amazing example of the technology's impact on society. The circular metal sculpture weighs three tonnes and is the first monument to the blockchain technology that underpins cryptocurrencies. The monument was paid for by two local firms that use blockchain technology – a digital currency exchange Bitstamp and software company 3fs.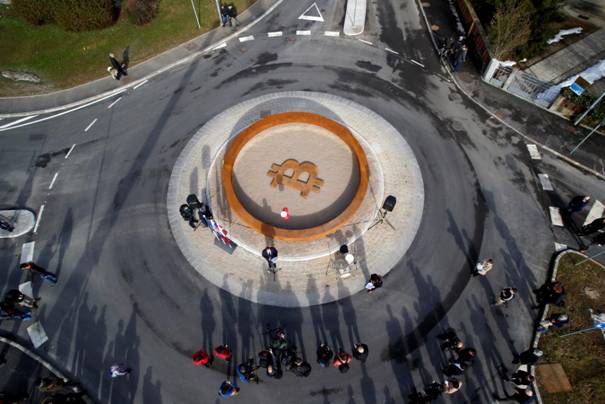 The statue has been created by artists Aleksander Frančeškin and Selman Čorović and the design, features the 'B' symbol crossed by two vertical lines that represents both blockchain and the bitcoin currency. Kranj's officials asked citizens on their Facebook page to decide what to place in the new roundabout and this was one of the first ideas they received. Kranj has a lot of companies dealing with high technology, so the citizens voting for something Bitcoin-based is no surprise.
It is hardly surprising that the tiny European nation have allowed such a strong visual homage to the world's most popular crypto, but Slovenia has consistently been one of the more open countries towards blockchain technology. Slovenia have been ahead of their neighbouring countries for several years in terms of crypto adoption, and the country's officials are working with several blockchain businesses to help educate their citizens about the value of the technology.
Hopefully developments like the Kranj Bitcoin monument will help to increase public awareness of Bitcoin in Europe, which should then lead to greater adoption.
Rare Pepe Trading Cards
Rare Pepe trading cards are definitely one of the odder blockchain art projects. They are basically assets designed utilizing the Counterparty blockchain, which lets users make anything into a unique digital token, and "anything" now includes Rare Pepes. It started out circa 2015 as a 4chan in-joke with user's photoshopping images of Pepe the Frog, an anthropomorphic frog character from the comic series Boy's Club by Matt Furie.
On the Pepe trading hub RarePepeWallet.com, you'll find hundreds of Rare Pepe images, from Homer Simpson to Vincent Van Gogh to Donald Trump, all formatted to look like trading cards. Each card exists in a limited quantity, anywhere from one to thousands. It's important to note that no new copies will ever be issued.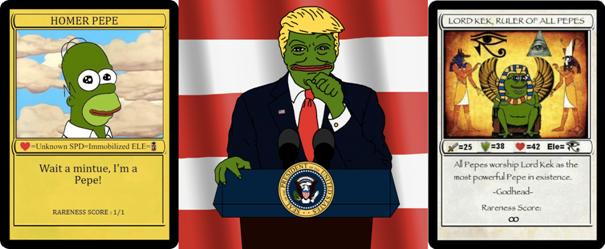 Traders can purchase and sell the Pepes using Counterparty currency. However, they prefer a crypto called PepeCash. On January 13th, 2018, at a Rare Pepe auction in New York, the card sold for 350,000 PepeCash, valued at approximately $38,500 USD that day, which is the most expensive Rare Pepe in existence.
The universe of Rare Pepes is constantly expanding and there are already more than 500 distinct cards. Also, collectors can submit their own original Rare Pepes for consideration. Rare Pepes, before they can be published, require a Pepecash fee and most artists only accept PepeCash for their works.
Anime Coin
Anime Coin (ANI soon to be ANIM) is offering a platform for users to issue and sign, hold, and exchange anime-related digital items on the blockchain. The goal of the project is to create a fair, transparent and honest mastercoin on the cryptomarket.
When a user creates a piece, they set how many copies they'd like to distribute, and that number and name metadata are stored directly with the image file. Once an anime is created, it can be sold on the ANIM DEX.
Anime Coin is planning a fork of the original ANI coin into ANIM, which will bring a couple of core features aimed to help accelerate the growth of the crypto anime community, support new artists, and incentivize high-end anime art collectors to use, which will make interacting with the dynamic art community smooth and simple.
The coin has a max supply of 21 million coins, but just like Bitcoin a maximum of 21 million coins will never exist. One more thing worth noting is that masternodes can issue Waifu Assets, one-of-a-kind ANIM assets tied to a specific anime character.
Maecenas Decentralized Art Gallery
Maecenas is a decentralized art gallery that aims to democratize access to fine art investment. Maecenas's goal is to create an open trading platform where anybody can become an art investor.
Currently, the artwork trading industry is inefficient, illiquid, old-fashioned, and often opaque market, and only the rich can invest in expensive artwork because the price is high. Galleries typically go through a few reputable auction houses that charge huge fees — up to 25%, while Maecenas charges a flat fee of 2-6% for monetizing the artwork.
---
?Keep your coins safe: read our articles on how to use Ledger Nano S hardware wallet and Trezor Hardware Wallet Review or check out other best crypto wallets here.
---
On the platform, Maecenas divides artworks into fragments and users can invest and trade those shares, which means that the platform allows users to trade artworks like stocks. Users can now own a fragment of an artwork, and because they don't have to buy an entire piece, they avoid shelling out hundreds of thousands of dollars to support the most popular works. On the other hand, small galleries will be able to buy until now too expansive works of art.
The token is named ART. ART tokens are utility tokens that are used to settle transactions on the platform. ART tokens are needed in order to buy fractional ownership of artworks on the platform. As such, the more people use the platform, the more valuable the platform is.
Conclusion
Blockchain technologies have definitely affected the art market. The art market is definitely one of the most conservative and traditionally art collectors are extremely rich people. Also, old and big auction houses like Christie's and Sotheby's are unconditional dominants. Blockchain technologies and cryptos can make art market transparent and more democratic.
Collectibles and decentralized galleries are currently hot ticket projects. However, that could easily change tomorrow. The art industry changed through ages often in correspondence to general social, political and cultural tendencies of a time, so it would be safe to assume that blockchain art projects are bound to evolve as well.
Using blockchain in an artistic context could make art investment accessible to those people who are not professionals and who have cryptos to invest. So what is next on the blockchain journey? No one knows. What is clear is that creatives will continue to use the blockchain technologies to further mold their artistic works.

CaptainAltcoin's writers and guest post authors may or may not have a vested interest in any of the mentioned projects and businesses. None of the content on CaptainAltcoin is investment advice nor is it a replacement for advice from a certified financial planner. The views expressed in this article are those of the author and do not necessarily reflect the official policy or position of CaptainAltcoin.com