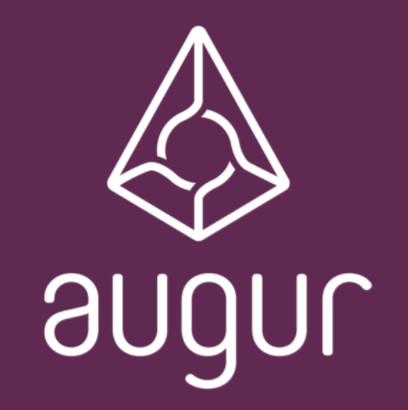 In what was a general horror show of the last couple of days for alts, Augur (REP) had one of the most turbulent rides. Sitting around $29 until July 22nd, Augur's price exploded that day backed by a strong increase in volume. One REP token was valued at $41,47, marking an increase in price of 35% that transpired in just under 4 hours. Since reaching this monthly high the price started slowly dropping off and is currently at $32.25, losing 9,90% of its value in the last 24 hours. Its BTC value drop has been even stronger, with one REP going for 419798 satoshi, which is a drop of over 12% in the last day. With a market cap of $354,729,100, Augur is currently 38th most valuable cryptocurrency on the market, sitting sandwiched between Steem and Bytom above/beneath it.

Most of this price explosion can be attributed to Augur successfully launching its prediction market. Launched on July 10th, the marked paid out nearly 20 thousand USD worth of winnings to its participants merely days after. Playingethereum on Reddit commented on the future payouts:
"According to https://blacktemplar.github.io/augur-fee-windows-info/, the next payout will be 0.0017918 ETH on 7/26/18. This is actually smaller than the first payout, but easy to explain because the first markets were short term or long term markets, not many of those first markets were set to end in the 7-14 day range. All other indicators strongly suggest that fee payouts will increase over time."
The market is seen as the most advanced Ethereum dApp and its successful opening clearly motivated new users to buy REP tokens to interact with the application. The increase in volume/price surely brought in speculators to buy said tokens so they could sell them for profit later on. Ultimately it seems like the hype wave has cooled off as the price is almost down to its pre-breakout levels.
---
Best and safest option to store your coins is to download an official coin wallet and store it on a hardware wallet (if it is supported) – our recommendation is just go and buy Ledger Nano S or Trezor Wallet or KeepKey, those are the safest options.
---
The app is currently slowly gaining new users, with 108 people making 70 ETH worth of predictions on it today. These numbers place it as the 13th most popular ETH dApp, according to dappradar. This probably isn't all she wrote for the project as Kyle Samani, famous venture capitalist and crypto investor, posted the following tweet on Saturday:
"Anyone looking to build a *business* (no token) on top of Augur to make it the most usable, amazing prediction platform ever? DM or email me. Very interested in funding"
With a strong development team that will be rolling out Augur v1.0.6 update in a couple of days, this remains one of the promising crypto projects on the market. Augur will be looking to grow even more in the future and hope that authorities will keep turning a blind eye on the fact that actual assassination and terror markets have begun appearing on the platform.
@matt_odell posted the following tweet:
The first assassination markets have started to appear on augur… https://t.co/3krUKBpSmN

— Matt Odell (@matt_odell) July 23, 2018
Apparently several markets calling for assassination of Donald Trump and other terrorist acts have been spotted on the platform. Mr. Odell said that a potential solution could be a centralized "kill switch that would remove these sensitive postings the instant they are spotted. @tonigemayel responded by saying that Augur has accounted for these cases and posted the tweet below to explain how.
? Looks like @AugurProject has accounted for this, but crazy nonetheless. pic.twitter.com/o6RPT8gkY6

— Toni Gemayel (@tonigemayel) July 23, 2018
As always, crypto markets keep delivering the most interesting stories with each passing day, this time with Ethereum's latest dApp. Augur has potential, but will need to sort out these juvenile kinks before looking to gain serious commercial recognition.

CaptainAltcoin's writers and guest post authors may or may not have a vested interest in any of the mentioned projects and businesses. None of the content on CaptainAltcoin is investment advice nor is it a replacement for advice from a certified financial planner. The views expressed in this article are those of the author and do not necessarily reflect the official policy or position of CaptainAltcoin.com