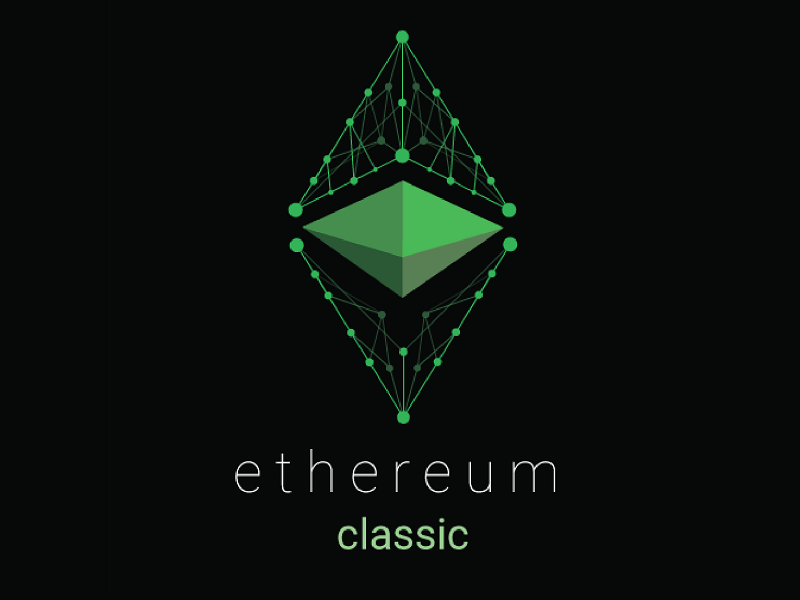 ETCDEV is/was a leading Ethereum Classic development company with a strong focus on decentralized computing providing long term support for the ETC blockchain. And they have just announced shutdown of their activities on ETC blockchain due to the funding struggles.
Unfortunately ETCDEV cannot continue to work in the current situation and has to announce shutdown of our current activities pic.twitter.com/N6xWnpBNJJ

— ETCDEV (@etcdev) December 3, 2018
Only yesterday they did a poll on Twitter to see if the community fund would support them and got a majority NO for an answer:
Publicly asking here: would ETC community help ETCDEV by donating money from ETC Community donation address?

— ETCDEV (@etcdev) December 2, 2018
ETCDEV is one of the teams that worked on ETC blockchain development. They worked full time on many core Ethereum Classic projects including Classic Geth, Emerald, SputnikVM, and Orbita. They're at the forefront of blockchain development and research.
Official ETC website lists them as top contributor to the Ethereum's fork alongside other 4 teams: IOHK, ETC Cooperative, ETC Labs and Ethereum Commonwealth.
The funding issue was caused by the prolonged bear market and bad budgeting most of the crypto projects suffer from. During the bull run, a lot of projects squandered around and threw money at dead end features or sectors that brought no value to the overall ecosystem. Bear market threatens extinction of many projects who lack budgeting skills and general operational capabilities.
Igor Artamonov, lead developer of ETCDEV wrote on Medium last week:
ETCDEV has been always bootstrapping and working on Ethereum Classic (ETC) projects without much external finance.
… ETCDEV has had some small initial donations, but that wasn't even enough to hire one senior engineer from a big city like San Francisco or New York. But somehow, I managed to build a team of really passionate developers, who worked days and nights. Without weekends most of the time.
… the idea that we are somehow sponsored by Barry Silbert has been heavily promoted by Ethereum (ETH)
… what I did wrong was that I played that ETH game. In other words, I didn't know who Barry Silber was at the time, but I saw that the ETH guys were saying that he was sponsoring us, so I simply didn't accept his money, or from anybody else for that matter. Just to piss off people who spread that false rumor. It was such a stupid idea, and a big mistake. But, apparently ETH doesn't care if that is true or not.
What could have been built if we had started to accept investments? It would have been a completely different story. Maybe ETH wouldn't exist right now. Or, maybe it could just be on par with ETC (by market share).
… A few of weeks ago I decided that ETCDEV needed extra funding. It is especially important in this bear market. I'm sure in the following weeks most of the scams and ICOs will start to crash and the market will show its real disposition. It's a perfect time to start building real technology. Without hype, without nonsense, and showing what is really important in blockchain (obviously not centralized projects). Starting this week I am raising a seed round for ETCDEV. Maybe, even Barry Silbert will invest in us, so the ETH guys will be able to push that narrative without blushing anymore. 
There is a lot to unpack here but the bottom line is that ETCDEV was manipulated by ETH camp not to accept money from Barry Silbert, CEO of Digital Currency Group (DCG) that owns or holds shares of many brands and companies in crypto industry like Coinbase, Coindesk, Abra, BitGo, Bitwala etc.
Even though it appears that ETC community is not willing to fund ETCDEV, business dev of ETCDEV Donald McIntyre and other teams involved in Ethereum Classic development did express their willingness to help out and prevent the dramatically announced shutdown.
Lol…@splix & @pyskell you are fighting like two bitches!

Seriously, stop fighting on shit of past and lets solve the ETCDEV situation. It's good for ETC at large b/c ETCDEV is another core dev team & we need the diversity. Even if don't like each other (that's good actually!) pic.twitter.com/TFRGe91Q2m

— Donald McIntyre⚡️ (@TokenHash) December 3, 2018
Nevertheless, ETCDEV looks to be completely out of tune and in a decomposition phase as lack of communication among them is apparent. How come that a business dev of ETCDEV communicates with a developer of ETCDEV over Twitter and not through internal communication channels?
All in all, it doesn't bode well for ETC as this news broke the price plummeted even more than an average and ETC token is down 12.8% on the day.

CaptainAltcoin's writers and guest post authors may or may not have a vested interest in any of the mentioned projects and businesses. None of the content on CaptainAltcoin is investment advice nor is it a replacement for advice from a certified financial planner. The views expressed in this article are those of the author and do not necessarily reflect the official policy or position of CaptainAltcoin.com