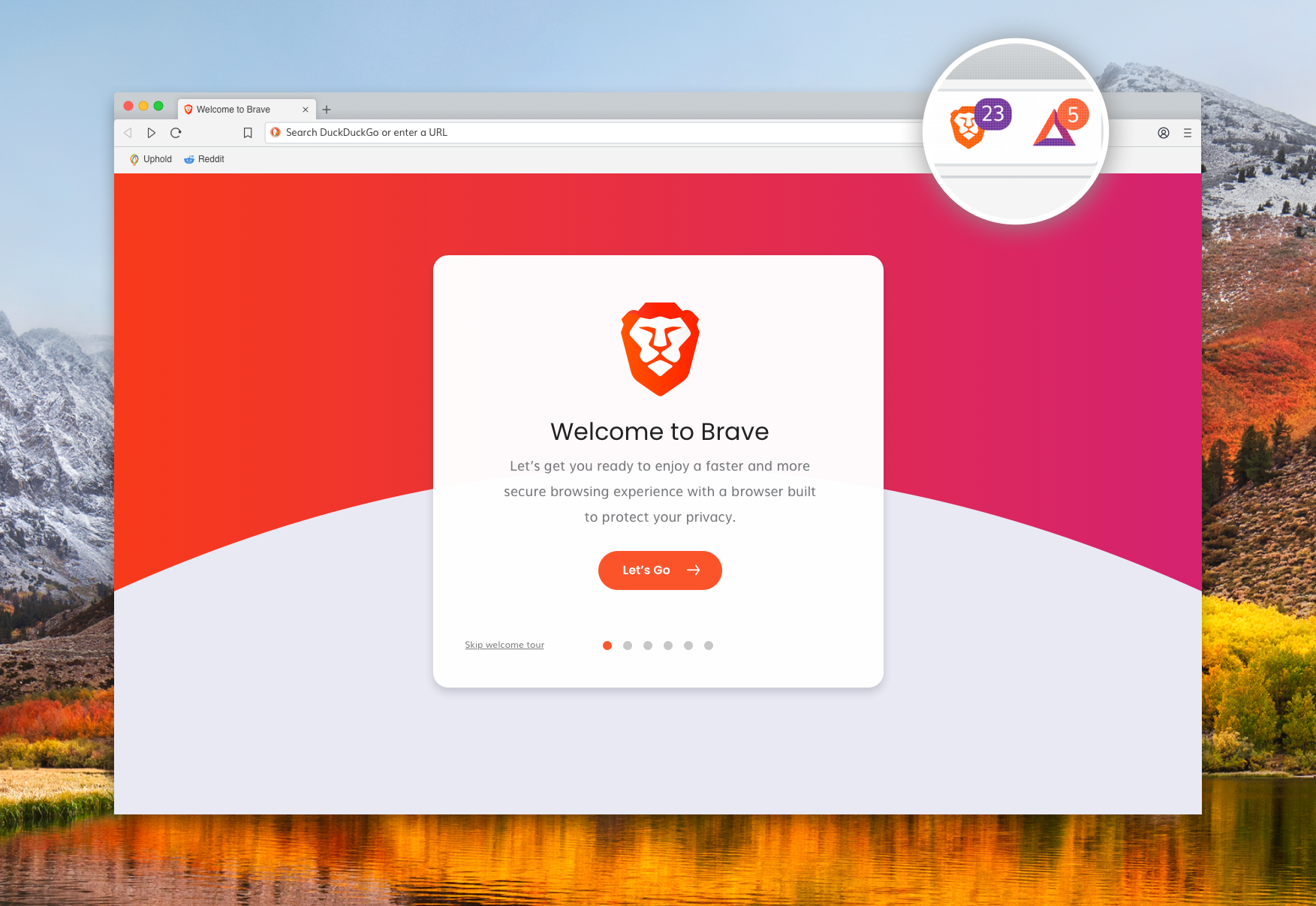 Last month, Brave Browser reached Four Million active users,  according to Brendan Eich, its founder and CEO, who publicly revealed the latest stats.
Starting from yesterday, there is a new version of Brave browser that is based on Chromium which means it supports all Chrome plugins and extensions as that was one of the major drawbacks for user willing to switch over from the world's top browser.
As the official press release explains, this Chromium-based release was originally made available to developers and early adopters on September 6th, and then as an initial beta for a larger base on September 27th. Developers can continue to see the latest advances in Brave's Build Channels, which feature the Brave Dev and Brave Beta builds. Developers who would like to file issues can post them here.
The old browser which was Muon-based is no longer available for download on the Brave site, but users who currently browse with it (latest version is 0.25.2) will continue to receive necessary updates until they are fully upgraded to this new release in the near future. They can also choose to download the new version from yesterday.
As for the performance, the new browser boasts on average, a 22% faster load time than the Brave Muon version, making this release the fastest browser ever. These gains can represent savings of 8 to 12 seconds on certain sites. Details and methodology can be found here.
Read our comparison of Brave vs Firefox 2019 & 2020.
According to official Brave website, this beta version offers new features that have been implemented in the past 3 weeks, and we'd like to highlight the following:
Private Browsing with Tor support (This is an early implementation still undergoing leakproofing, so users should not rely on it for serious use yet).
Widevine support on Windows and on macOS (Linux is on the way).
New design elements and UI differentiations from Chromium (Brave Shields menu inside the URL bar on the right; bookmark bar on the left; URL bar centered and smaller; differences in tab shapes and colors; different light theme, plus dark theme can also be set).
As a reminder, the following features were available in the Brave Dev version already, and some have been polished:
Extensions are installable by default (As always, users should only install trusted extensions. We currently maintain 3 levels of support: "Allowed and vetted," "Allowed and unvetted" (for which we give an extra warning), and "blocked." The blocked list is empty but we plan to add unsafe extensions there in the future).
Ad blocking is more efficient, as it's done on the network thread.
Regional ad blocking is enhanced with auto-selection of the region.
The highly-requested dark theme is supported. Both light and dark themes are built into Settings.
Users can import browsing history, bookmarks (or favorites), saved passwords, and cookies from the current version of Brave, as well as Chrome and other browsers. Brave Stats can also be imported from the current version of Brave.
BAT on Coinbase?
Ever since Coinbase officials expressed their appreciation for BAT, the speculation of its listing on the world's leading exchange are not ceasing.
Back in March, the rumor broke out that Coinbase is already in talks with BAT, and they expressed their belief that BAT is an Utility Token
"One way in which tokens may differ from traditional asset classes is that these assets can offer a path to utility. In other words, tokens can be used to purchase access to services, and their value can be determined by the worth of those services. For example, tokens can be used to access or acquire data storage space or to pay users to receive advertising."
Not trying to speculate too much, however it does feel like BAT will get the "property" label on it, which is extremely important in this space. I believe BAT also has a legal team dedicated to keeping them complaint as not being a security. Coinbase wants to list BAT/other ERC20 tokens, and the BAT team has tried to establish that BAT is not a security, but without clarity from the SEC, I think it's unlikely Coinbase will move forward. As such, what we're likely waiting on is an SEC decision regarding ICOs for utility tokens or clarity from the SEC about BAT specifically. Hard to put probabilities on a favorable outcome there.

CaptainAltcoin's writers and guest post authors may or may not have a vested interest in any of the mentioned projects and businesses. None of the content on CaptainAltcoin is investment advice nor is it a replacement for advice from a certified financial planner. The views expressed in this article are those of the author and do not necessarily reflect the official policy or position of CaptainAltcoin.com