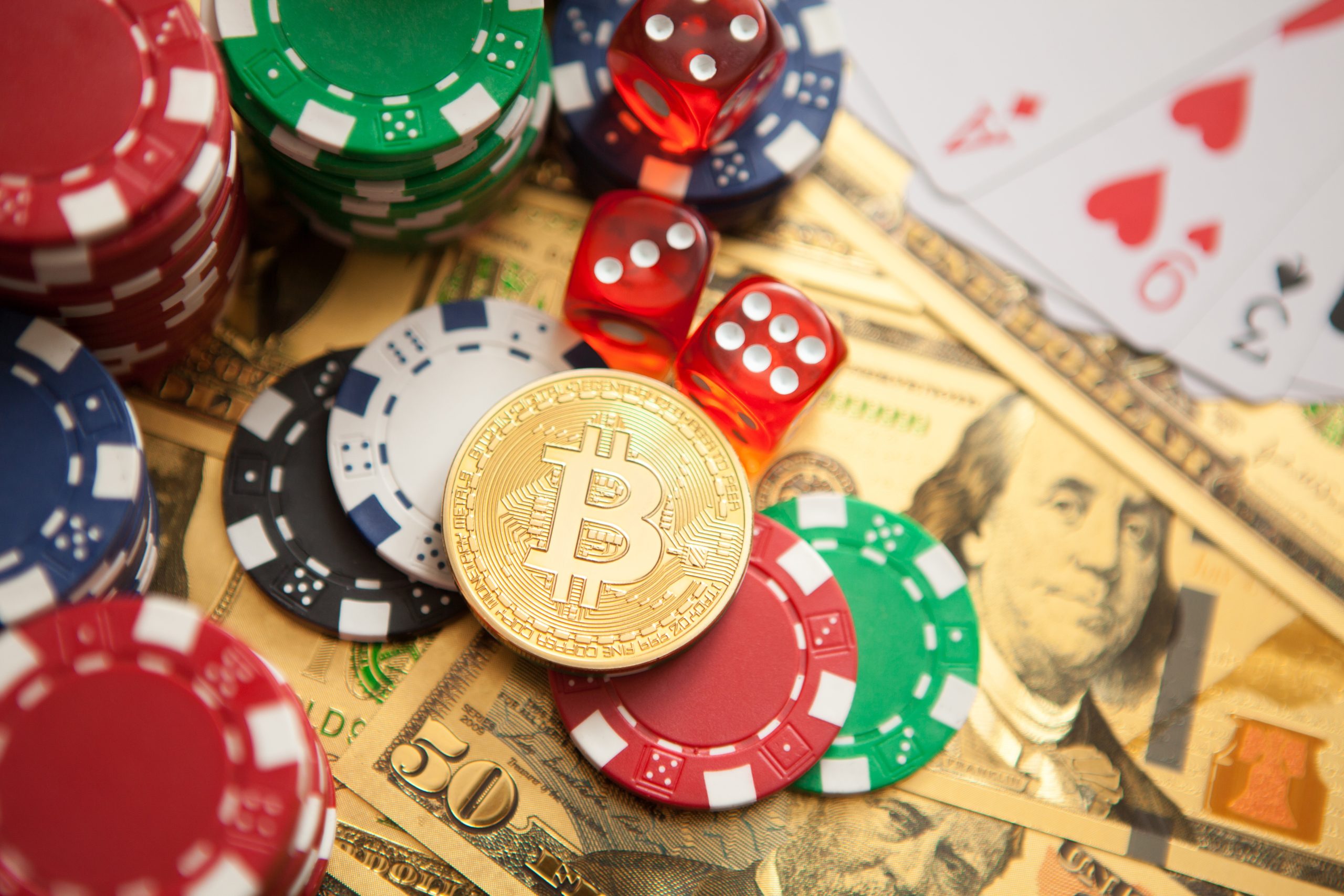 When thinking of cryptocurrency, it is only natural to think of Bitcoin and Ethereum. Of course, both of these are essentially the headliners of the industry, as they have continued to grow with the exposure that they have been given.
If you ask anybody about virtual currency, these are likely two of the digital assets that many will immediately mention. A lot of this will be down to the fact that they are worth the most, with each of them being worth thousands apiece. However, they will also be known by many because of the volatility that is attached to the value of each one. Everyone knows that they can be at an incredibly high price point at one moment, and the next, they can be at their lowest at a moment's notice.
Cryptocurrency is gaining more and more exposure as time passes by with people becoming more and more educated, while others have started to find a number of ways in which they can use them. For instance, many have started to visit www.gambleonline.co/deposits/crypto-casinos/ to enhance their online gambling sessions because of the benefits that they are provided when utilizing their favorite cryptos for wagering purposes. Faster and cheaper transactions, anonymity, and enhanced security are just some of those advantages to be experienced.
Nonetheless, Bitcoin and Ethereum are not the only crypto projects that are currently available that are looking rather interesting at the moment. Indeed, there are hundreds of other options that are available to those who may hold interest for whatever reason.
In this article, we will take a look at some of these alternative projects and explain why they should be looked at…
Sweatcoin
If you are somebody who enjoys a good walk or run to get the blood flowing and the muscles working, then this particular crypto project may be worth checking out. Essentially, it encourages people to workout more often by rewarding them with digital currency for every step that they make. The more steps that you take, the more Sweatcoin you will earn, which can be used to buy all sorts of different products and services online.
The platform is based on blockchain technology, which helps to ensure that there is transparency surrounding each transaction while also helping to protect the user data of those involved. Overall, it is a great way of getting people moving while also providing them with a little something back in return for their efforts. After all, we all need that bit of extra motivation to help us stay on track sometimes.
The project has been such a success, that the company behind it has been able to raise $13 million and will launch its own cryptocurrency in September.
Powerledger
This is another rather interesting project as it relates to renewable energy and its consumption. The aim of Powerledger is to provide a way in which those who produce energy from solar panels, for example, can sell this back to the grid and make a profit from doing so. This will encourage more people to switch over to renewable sources in an attempt to save the planet while also making some money along the way.
What makes this project stand out from others is the fact that it uses two different types of token – POWR and Sparkz. These two tokens work alongside one another in order to allow users to trade electricity with one another on a peer-to-peer basis. This helps to ensure that you are getting the best possible price for your energy while also providing a safe and secure platform on which to do so.
This is one project in particular that definitely has a lot of potential moving forward as we look to switch over to more sustainable ways of living. It will be interesting to see how it develops in the coming years.
Colony Lab
If you are somebody who enjoys being creative, then Colony Lab could be of interest. It is a platform that allows people to come together and collaborate on creative projects in an attempt to turn them into something more significant. It features two pillars: the first providing early-stage support, and the second – known as Decentralized Autonomous Organization (DAO) – accelerating the idea into reality.
It is all made possible by making use of Avalanche technology as it provides a secure way of managing these types of projects while also ensuring that everybody involved gets the credit that they deserve. What is more, it also helps with things such as payments and invoicing so that everybody knows exactly where they stand.
Final Thoughts
It is clear that cryptocurrency and digital currency is here now and will very much be a part of the future, and these alternative crypto projects evidently show that there is a number of ways in which they can be utilized. If you are thinking of looking at different ways, then these might be some of the best.

CaptainAltcoin's writers and guest post authors may or may not have a vested interest in any of the mentioned projects and businesses. None of the content on CaptainAltcoin is investment advice nor is it a replacement for advice from a certified financial planner. The views expressed in this article are those of the author and do not necessarily reflect the official policy or position of CaptainAltcoin.com