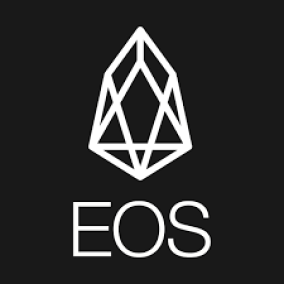 Today we decided to revisit EOS, the Ethereum throne pretender. Looking at its price graph, there isn't much worthy of mentioning there, as the value kept slowly bleeding out throughout the month. We saw this cryptocurrency open the past July with numbers of $9.27/137981 satoshi and those were replaced with $7.35/94587 satoshi on the 31st. August was also relatively bloody until the 14th, when we saw EOS record its monthly lows of $4.27/71562 satoshi. Ever since the currency has been teasing a consolidation/recovery while staying above the mentioned lows.
Right now you can purchase a single EOS for the price of $5.05 (4.77% rise in the last 24 hours)/75631 satoshi (0.96% rise in the last 24 hours). The currency has one of the most impressive daily trade volumes with 78,940 BTC. The currency boasts a market cap of $4,575,041,645 which puts it on the 5th place of the coinmarketcap's list of most valuable cryptocurrencies.
[vcw-full-card symbol="eos" color="white" currency1="USD" currency2="BTC" currency3="ETH" url="" target="_self"]
InvestingScope from TradingView thinks it's time to start shorting EOS:

"After a moderate rebound at 4.1839, the momentum on EOS has shifted within a tighter Falling Wedge pattern hence the elevated neutrality on 1D (Williams = -51.953, CCI = 2.0932, Highs/Lows = 0.0000, Ultimate Oscillator = 49.557). This consolidation was the expected technical response to the previously oversold RSI , STOCH , STOCHRSI, Williams, as discussed on the previous post. The dominant trend however remains bearish on a Channel Down, still limited to a maximum Lower High within 5.9782 – 6.4155. We remain short on EOSUSD with TP = 3.8925 and 1.6921 (November 24, 2017 Low) the extension."
The platform is seeing increased adoption and its airdrop friendly fee-less chain is churning out new tokens every once in a while. Speaking of those tokens, Everipedia is one of the dApps/former airdrops EOS holders are most fond of, as it manages to record between 1-2 million unique visitors per month. Still, a Redditor puma2311 thinks this decentralized Wikipedia doesn't have much going for it and has recently listed his rather convincing reasons in this Reddit thread. Another project, iRespo, recently confirmed its inability to continue its development as their ICO simply didn't collect enough money. Commendably enough, they decided to return all the funds that were collected during the ICO.
---
?Read here a head to head comparison of EOS vs ETH.
---
None of those are direct EOS blockchain issues and several projects have decided to move onto it from other blockchains. Sentinel Protocol from ICX, XYO from Ethereum, Dbooks, EOSBet Casino (EtherumBet Casino), Tixico, Medipedia, Insights Network, Busy.org, (a new version for EOS), UNICO etc. found either their native blockchains faultier than EOS or simply picked EOS as their native blockchain from the get-go.
EOS Alliance
Some parts of the community aren't too happy with the levels of centralization that the blockchain still suffers from. Projects like WORBLI, Telos, EvolutionOS, WAX are looking to fork the EOS code and create more decentralized, community friendly versions of EOS. A strong blow (as many see it) to the efforts to decentralize the chain was the creation of EOS Alliance, a non-profit governance group commissioned by the EOS Foundation to bring more transparency to the network. Hey, nothing screams transparency like a centralized, privately funded, hard to vet source of information amirite?
The alliance will have no executive power over the blockchain and will form five working groups. These groups will work on subjects of dispute resolution, communications, GitHub code management, exchanges, and drafting/adopting its own constitution (another clear mark of decentralization). The alliance will have 7 board members, including:
A seat reserved for the special appointment, held in the interim by Lightning Clearwater III, also serving as the Alliance's General Counsel,
Brock Pierce: Chairman of the Bitcoin Foundation and EOS influencer,
AKON: award-winning R&B artist and blockchain enthusiast,
Galia Benartzi: Co-founder of Bancor and LiquidEOS and EOS,
Peter Li: Community leader, EOS Block Producer and founder of EOS Gravity,
Hai Feng: an EOS Block Producer, and
Nix Nolledo: founder of Philippine Blockchain Startup, ODX.
Many are wondering how will a centralized entity with board members among which is AKON, a two-hit wonder rapper who probably doesn't know much about coding help decentralize the EOS blockchain and "empower EOS for all," which is their motto. To AKON's credit, he did perform plenty of socially conscious work in the past; listing himself as a "blockchain enthusiast" does dent that credit slightly. The Alliance is alive and kicking and has taken it upon itself to conduct tri-weekly updates on issues and news regarding the EOS cryptocurrency.
The Alliance will also be organizing the Constitution Referendum, a twelve week organization framework for anyone to help shape the future of EOS. The referendum will encourage the EOS community to contribute with ideas and votes. During the first week they will allow all community members to get to know the initiative and learn how to get involved. The second week will include conference calls (on August 27th and 28th) during which interested community members will learn about designing the articles of the constitution and will be split into work groups that will begin working on the constitution. Check out the complete Referendum announcement here.
Other updates
Not every EOS update we saw had something creeping from the shadow though. The project was recently crowned as the no.1 cryptocurrency project by the Chinese government-controlled CCID index.

The index specializes in rating crypto platforms on their technology, application and innovation and EOS managed to top it for the third time in the 4 months of CCID ratings existence. There was also a really informative article posted by LiquidEOS (EOS block producer) on their Medium page which focuses on explaining the inner workings of EOS RAM and why it is currently such a big issue for the developers and the entire EOS network.
The project is clearly still held back by some of its early miscalculations and mishaps. Solutions are being implemented but the centralization questions remain. Will EOS manage to kick it like tae-bo or will it stay lonely? That's what the upcoming period is here to tell us.

CaptainAltcoin's writers and guest post authors may or may not have a vested interest in any of the mentioned projects and businesses. None of the content on CaptainAltcoin is investment advice nor is it a replacement for advice from a certified financial planner. The views expressed in this article are those of the author and do not necessarily reflect the official policy or position of CaptainAltcoin.com