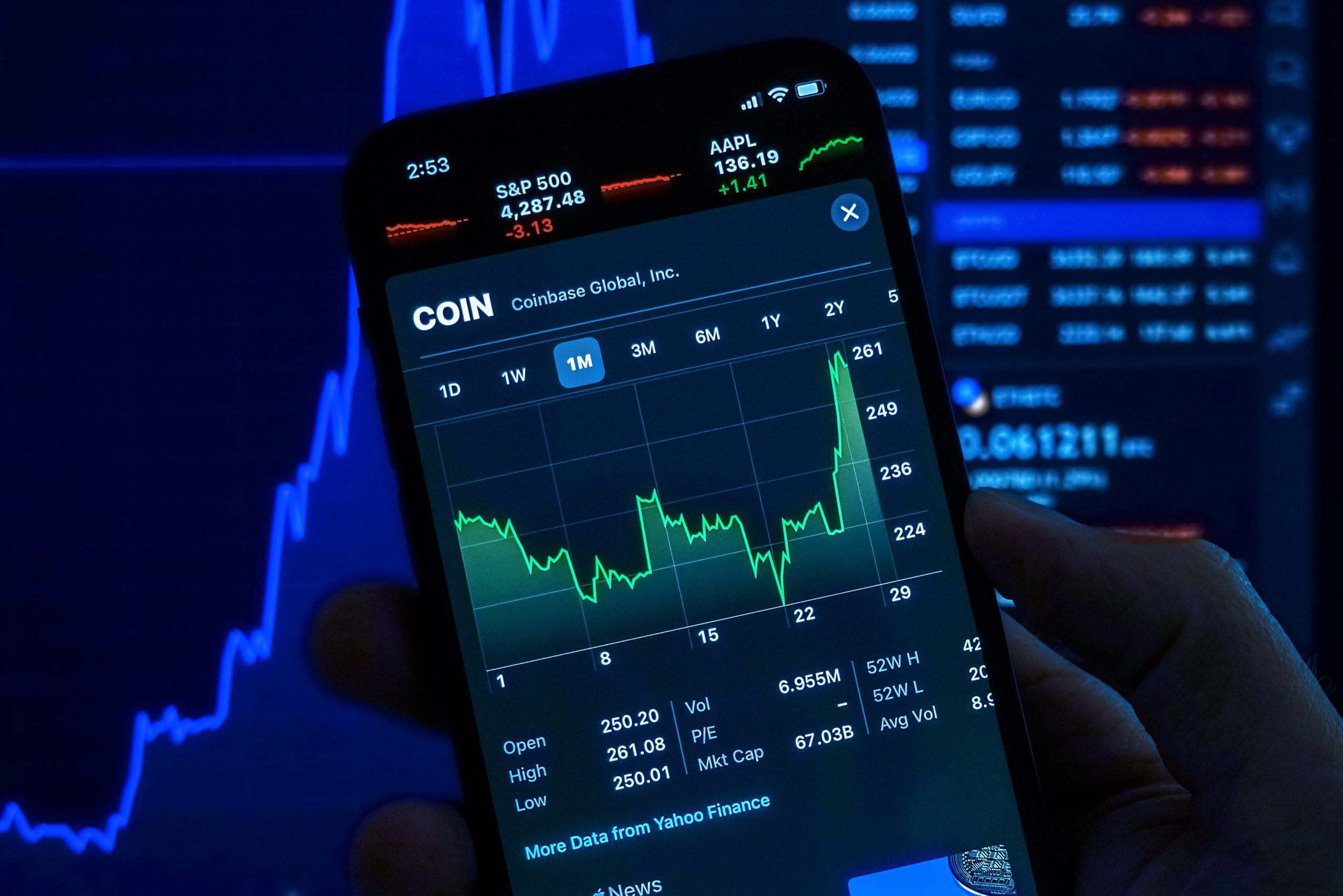 CFD, or contract for difference, trading is a common way to get your hat in the cryptocurrency world, but what makes it the best? With this process you can trade and invest assets through a contract that exists between yourself and a broker. This would be as opposed to doing so directly on a certain market. Below we will discuss not only the basic principles of CFD trading, but also how you can get involved and the argument for why this is probably the best, off exchange way, to trade cryptocurrencies.
How Do They Work?
It is important to know your order types in crypto investing. Traditionally, an index, stock, or currency is selected by a trader from a broker. The trader will then set some parameters for the exchange and the two will create and engage in a contract signaling they are in agreement about things like opening price, and any additional fees that may be involved. The position will remain open until it has reached the point of either stop loss or take profit, or if the contract has expired. Should the position close in profit, the broker will pay the trader. The trader will be charged by the broker for the difference if the position closes at a loss.
What Are Trading Platforms?
When you are looking to interchange digital currency, you must do so through a platform. The good and bad news is there are many that you can choose from, as well as apps traders use for these purposes as well. How are you supposed to know which is the best choice? You should look for a multi-functional platform, like metatrader 5, with advanced trading systems, tech tools, and copy trading. This will help to ensure that you are acting in your own best interests with the support of a finely tuned platform behind you.
Metatrader 4, its predecessor, did not have the wide selection of asset classes that metatrader 5 has. This new and advanced platform will allow you to execute your trades with superior execution. Whether you are a beginner or an advanced trader, the platform you use greatly impacts the overall health of your trades and standings.
How to Make Money
Some traders trade for the thrill of the hobby but at the end of the day, you want to be profitable. Making money from trading contract for differences is not impossible, even for beginners. This is actually a less capital intense way to trade, and you have an opportunity to make money even in both rising and failing markets. You will need to put in the work though, success is not guaranteed. The top three skills and attributes you will need to be able to make money and be successful are:
Knowledge
Planning and strategizing
Practice
Once you have figured out what makes a good trader, you can move forward to making good trades. Do not grow discouraged if this takes time or if mistakes are made initially. It is significantly more important to recover quickly and learn from mistakes that propel you forward than it is to try and achieve perfection, which is always a losing game anyways.
Trading Tips
Here are some tips that you can consider as you hone your very own style and process. Keep in mind that successful traders consider anything and everything but are also able to identify with conviction what does and does not work for them personally.
Use a Demo Account First
Before you launch your trading career, consider the demo accounts offered by many online brokers. There will be a learning curve, even if you are not technically a newbie, and its smarter to practice before risking any actual money
Don't Chase Your Losses
It can be frustrating to lose money and you might feel a certain compulsion to chase your losses but that is a fool's game. This is why it is so critical to develop an initial strategy. No matter what happens, stay the course, and try not to let your emotions impede your logic.
Choose a Reliable Broker
Who you do business with is just as important as the business itself. Make sure that you spearhead your own research efforts and find the most reliable broker for your personality and needs. It is very important when trading CFD's to spread costs and you need to be sure that your broker understands you do not want to put all your eggs into one basket and who has a proven history of being able to determine spread that do not cripple your trading results.

CaptainAltcoin's writers and guest post authors may or may not have a vested interest in any of the mentioned projects and businesses. None of the content on CaptainAltcoin is investment advice nor is it a replacement for advice from a certified financial planner. The views expressed in this article are those of the author and do not necessarily reflect the official policy or position of CaptainAltcoin.com