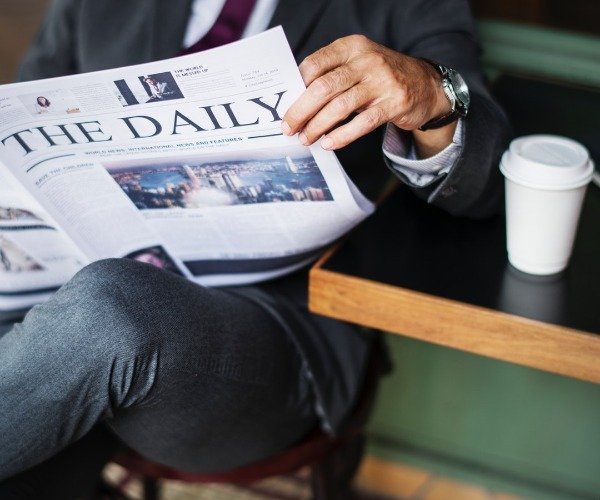 ICORating quarterly report for Q3 of 2018 released
ICORating, a popular initial coin offering data aggregating website, released its trademark quarterly report for the third quarter of the year 2018.
The report traditionally analyzes trends and latest developments in the ICO markets and there was some interesting data to show this time around, showcasing a stagnation in the ICO industry when compared to previous periods.
As per the report, 597 ICO projects were staged in Q3, (compared to 827 ICOs staged in Q2); of these, 43% were able to raise more than $100,000 and only 4% were able to be listed on exchanges. Projects fell into two groups by amount raised $1–5 million (13%) and $10–25 million (9%).
ICO's were launched in various industries including energy & utilities, financial services, legal services, and trading. Financial services, blockchain infrastructure and banking & payments were the industries where the largest funding amounts were raised.
London Football Exchange, Cryptosolartech and Alchemy were the projects attracting the largest amount of funds. The average funding attracted by the top 3 ICOs was $33 million. These numbers are much lower than what EOS or Telegram achieved with their own respective ICO's previously this year.
Majority of projects were based in Europe (43%), which became the leader in terms of fundraising as well (48%, or $663 million). Asia showed a 65% decrease in funds raised and a 10% drop in the number of projects launched.
Service tokens (49.05%) and utility tokens (25.3%) dominated the offer, but the number of projects offering utility tokens went down by 10% from Q2. Complete report can be found here.
Coinbase recently presented an updated look for its cryptocurrency wallet.
The new features were introduced after analyzing community feedback and seeing what the people want the most.
"With this release, you can now view the value of your coin portfolio in your local fiat currency. You can also check the fiat values for individual tokens whenever available. And now, all the ERC20 tokens you own show up automatically — no more manually adding custom tokens," claims the announcement.
The wallet now also has a collectibles gallery, letting its users show them off from inside their wallets.
Additional improvements were made under the hood, bringing raised stability, security, and better gas price estimation.
The latest updates were available on iOS immediately after the announcement, while the Android users had to wait a couple of days before seeing them on their own version of the app.
Bitcoin.com mining pool directs its hash rate towards Bitcoin Cash ABC
News came out today that Bitcoin.com's mining pool will be diverting its entire mining efforts towards BCH ABC.
The pool is owned and funded in part by Roger Ver, famous promoter of BCH and a noted supporter of the fork opponent of Bitcoin Cash SV.
Bitcoin.com provides a regular hash rate of more than 400 petahashes for Bitcoin Core and switching the pool's entire efforts onto BCH ABC should represent a significant boost for the currency.
Data from Coin.dance suggests that Bitcoin.com was responsible for around 5% of the blocks mined out on the BCH blockchain, confirming they have a history with the project. Their latest move suggests that Bitcoin.com sees BCH ABC as the rightful successor of Bitcoin Cash.
Members of the pool are given an option to either stay and mine ABC or move to mine something else.
So far, around 65% of the total BCH pool has made their choice regarding whether they want to mine the SV or the ABC fork.
Christie's sells $318 million worth of art via Artory blockchain
Barney A. Ebsworth Collection sale was recently held at the famous Christie's auction house in New York, managing to raise a total of $317,801,250
This event immediately entered the record books as the most valuable art auction to ever to be recorded on a blockchain.
The auction was held in partnership with Artory, a blockchain-based, art-and-collectible-focused registry which tracked and recorded every detail of the event.
Several American art sales records were broken during the event, as Edward Hopper's Chop Suey won the night by fetching $91,875,000 to the seller, famous art collector Barney A. Ebsworth.
Other artwork made by such names as Jackson Pollock, William de Kooning, Charles Demuth and Georgia O'Keeffee was also auctioned off, with a total of 42 pieces sold on the night.
Artory played a significant role in the process, as its Registry (a permissioned, private blockchain) logged all significant information from the sale. The registry contains data from previous sales, final prices, auction dates, item titles, restorations and thefts. The only information not stored was the identity of owners, which ensures that the privacy of art collectors and investors is strictly respected.
All of this ensures that buyers have a secure, immutable record of artwork's history that they can access and review at any time.
Tron Accelerator program revealed
Popular pretender to the Ethereum's throne as the most valuable smart contract platform Tron started up a program called TRON Accelerator.
The program will be worth $1 million and will attempt to "foster innovation within the blockchain industry."
Developer teams are invited to submit their decentralized application project, build on the TRON protocol, and compete for what the project calls "one of the most ambitious Blockchain hackathons ever hosted."
The competition will officially start on December 1st, 2018 but registrations are already open. Final prize ceremony is to be held on January 18th, 2019 in San Francisco.

CaptainAltcoin's writers and guest post authors may or may not have a vested interest in any of the mentioned projects and businesses. None of the content on CaptainAltcoin is investment advice nor is it a replacement for advice from a certified financial planner. The views expressed in this article are those of the author and do not necessarily reflect the official policy or position of CaptainAltcoin.com