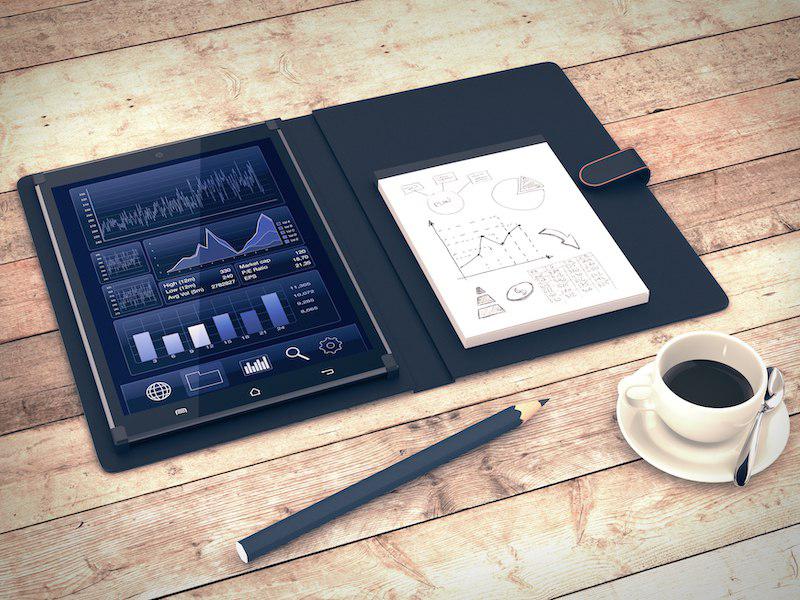 Having started as a layperson in the crypto world, I quickly realized that trading and investing are not the same. People whose agenda is to invest in cryptocurrency, are pretty tough-skinned and patient. They wait until the price reaches its dips, take advantage of buying at the lows, then withdraw their funds from the exchange and store them in a secure digital wallet, hoping to benefit from the investments in some 5-10 years. They just let the situation go and don't concern about frequent fluctuations in prices, relying on long-term profits.
Traders, on the other hand, always seek to upsize their investments by frequent buying and selling. They mainly focus on generating quick returns within a short period of time. Being concentrated on short-term gains, traders work out charts and analyze statistics more intensively than investors and are more dependant on high volatility inherent in this sphere.   
So, what I really learned in my experiences of trading and investing is that successful investors stay true to their successful habits. And here they are:
1. Professional traders always diversify risks and pay attention to Bitcoin
To manage the risk effectively, crypto enthusiasts build a diversified portfolio by investing in a number of different coins and tokens, closely watching Bitcoin market position. As digital currency features high volatility, this technique will help you benefit from the growth of multiple coins avoiding putting all eggs in one basket.
2. Highly achieving traders always stay well-informed
Every other day, major cryptocurrency exchanges bring about a variety of projects and blockchain-based startups looking for crowdsourcing, and these potential projects can become a great investment opportunity for you. However, if you do not want to get scammed, doing your own research is a good idea. When considering all the pros and cons of a new venture, first seek to understand who is behind the project. That will give you a clear picture of how trustworthy the core team of a new project is. To keep up with the update information on cryptocurrency news, you may use Coindesk website and similar.
3. Successful investors always stay cool-headed
Considering the high volatility of digital assets, you have to realize at the outset that sometimes you will lose money, and that is OK. Don't set unrealistic goals and invest only what you can afford to lose. If you don't allow sentiments and rely on your gut feeling, the money will flow naturally to you.
4. Skillful traders use stop losses and set price alerts
Many advanced cryptocurrency exchanges offer a function called "stop losses", that is highly recommended to be set while active trading. It is intended to minimize losses and forces you to reevaluate your trading policy. Price alerts make you aware of the moments when the price drops or jumps to a certain value, enabling buying or selling at the most favorable price.
5. Expert investors keep an eye on continually emerging opportunities
As the market expands, new crypto trading venues continuously arise, offering more effective and safer trading tools. Many crypto exchanges launched in 2018 offer professional trading services while significantly simplifying the trading process, making investing pleasurable experience for both novices and pros. To attract investors, they usually provide endless benefits for their users like ultra-low commissions, a great variety of cheap coins and tokens, an extensive ICO listing, advantageous affiliative programs, and cutting-edge trading tools, providing in-depth analytic information for successful decision-making. Some of the most advanced and user-friendly exchanges like Monfex offer keeping your balance and settle trades in US dollars or BTC, along with so much needed phone support. Experienced traders often invest in an exchange's native token which means good return opportunities in the long run.
So, waste or invest? The answer is up to you. However, if you feel like giving it a shot, take a couple of tips on board.
Before entering a real market, practice your trading strategies on free crypto trading simulators available online. They allow you to hone trading skills in a virtual environment, preparing to take measured risks when dealing with real funds.
Start with little investments that will not hurt your bank account and put aside unrealistic expectations. As prices change almost every second and are impossible to forecast, making medium or long-term investments will save you needless worries.
Carefully choose the exchange channel, considering the credibility and technical support of the platform. One that I recommend to check out is Monfex (you can also read about them and ask different types of questions on a popular forum bitcointalk.org), which provides an easy start for beginners as well as sophisticated services for professionals.
Now when you are armed with all must-have knowledge, start investing safely and bring closer your financial independence.