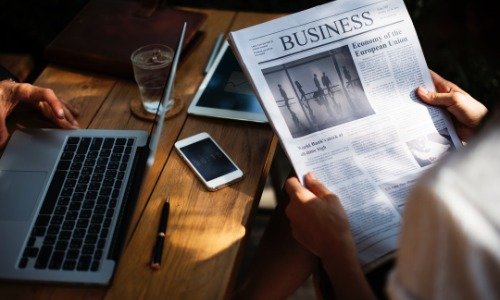 SBI Holdings to trade Bitcoin, Ethereum and Ripple on its new exchange platform
Japanese financial services giant SBI Holdings has recently decided to move into the crypto trading space through their specialized platform called VCTRADE. In an effort to make the platform as appealing as possible from the get-go, SBI will have the exchange accept and trade Bitcoin (BTC), Ethereum (ETH) and Ripple (XRP).
The announcement was made through their Twitter account and through an SBI's news outlet; both of those are in Japanese so it might be a bit problematic to translate them. Still, the ultimate message is clear and people are now able to deposit the mentioned currencies on their VCTRADE accounts. XRP | BTC | ETH can now be received from another virtual currency exchange trader's wallet.
Sending and trading features are expected to be enabled very soon as well; next update from SBI can be expected in late January 2019. Sources suggest that the exchange will be fully operational sometime in March. The platform also confirmed that they'll be considering Bitcoin Cash (BCH) as a potential addition, but only when the "normal operation" of its blockchain is provably restored after the recent November hard fork.
"12 days of Coinbase" event concluded
An event called "12 days of Coinbase" that was kicked off by the popular exchange on December 10th came to its conclusion yesterday. Coinbase had a lot of fluff in these 12 days with couple of substantial updates, most of which maddened bitcoin maximalists. Coinbase announced adding more altcoins to their platforms and also a new model of distributing tokens to users through Coinbase Earn where users carry out educational tasks to earn altcoins. First round will see ZRX being distributed to Coinbase customers who got an invite to try out this new feature.
Coinbase ended the period with a blog post titled "Giving back now and building for the future". The post sees Coinbase explaining that they've spent a lot of time thinking about their role in the future open financial system. As such, they confirm their intention to create a "more inclusive" blockchain environment in the future.
"We're culminating our campaign by donating $25,000 worth of Bitcoin to help more than 60 survivors of domestic violence on their path to independence and safety," explains the blog post. They further added that the donation will support FreeFrom, a non-profit that helps domestic abuse survivors achieve financial stability, reducing the chances they return to abusive homes. Cryptocurrency is especially convenient in these cases as the victim can keep direct control over the funds and thus easier distance him/herself from the abuser.
More effort will be made to create an "open financial system connecting talented people with technical training". This will be done by supporting several diversity-focused projects, including:
Code to Inspire, Afghanistan's first coding school for women;
Re:Coded, an organization that provides mentorship and technical training to young people living in conflict zones in the Middle East, and;
Techqueria, a networking organization for Latinx professionals in tech.
Abovementioned programs are a part of Udacity's Blockchain Developer Nanodegree program. Overall, these initiatives will look to prop up Coinbase as one of the main benefiters of a more "inclusive and empowering" future of finance.
A book about cryptocurrency tops Amazon's Internet and Telecommunications book category
A book called "Mastering Monero: the future of private transactions" is currently one of the most popular items on Amazon's online store. The resource which helps users learn everything they want to know about the cryptocurrency Monero is currently the #1 release on Amazon's Internet and Telecommunications book category.
At the same time, the book is first in Computers & Technology/Security & Encryption/Privacy & Online Safety sections and 5th in Computers & Technology/Networking & Cloud Computing/Internet, Groupware, & Telecommunications. Overall, it is currently the 27th most popular item on Amazon's Computers and Technology section.
"The book, available in electronic and physical form, provides the knowledge you need to participate in this exciting grassroots, open-source, decentralized, community-driven privacy project. Whether you are a novice or highly experienced, this book will teach you how to start using and contributing to Monero. The resource introduces readers to the cryptocurrency world and then explains how Monero works, what technologies it uses, and how you can get started in this fantastic world," explains the product's description. Check the book out here.
Tether is NOT banked by Deltec, claims new evidence
Much has been said about the market's most popular stablecoin Tether and its backing. While Bitfinex and Tether claim that every single USDT on the market is currently backed 1:1 with real USD reserves, skeptics point out that there is no substantial evidence to support these claims. One of the recent pieces of "evidence" provided by Tether was a letter from a Bahamian bank Deltec. This letter apparently confirmed that the company has an account opened with Deltec which contained enough money ($1.8 billion) to cover for the entire USDT supply.
Zerononsense Blog supplied new evidence regarding this issue today, presenting a case why Tether supply might not actually be backed by Deltec. Editor named ProofOfResearch looked into the report of the Central Bank of Bahamas and analyzed the funds currently present in every private bank in the country. Banking systems are usually set up in a way where private banks (like Deltec) report their transfers and holdings to the central bank of the country. The central bank then takes these numbers and crunches them into a single one that represents the total amount of funds on private banks' accounts.
This number is currently sitting at $6.7 billion for all the banks in the small economy of Bahamas. What the Zerononcense research found is that this number hasn't exactly fluctuated much during the year of 2018, and certainly not nearly $2 billion much. The researcher also points to a Bloomberg article which said that approximately $1.7 billion were drained from Bitfinex's Noble Bank account in July 2018, and subsequently moved to Deltec Bank. No such movements were noted in the Bahamian Central Bank's data. The piece goes into some detail why there are logistical and monetary reasons why Deltec couldn't have moved $1.8 billion onto its accounts; if this topic interests you, you can check out the full article here.

CaptainAltcoin's writers and guest post authors may or may not have a vested interest in any of the mentioned projects and businesses. None of the content on CaptainAltcoin is investment advice nor is it a replacement for advice from a certified financial planner. The views expressed in this article are those of the author and do not necessarily reflect the official policy or position of CaptainAltcoin.com