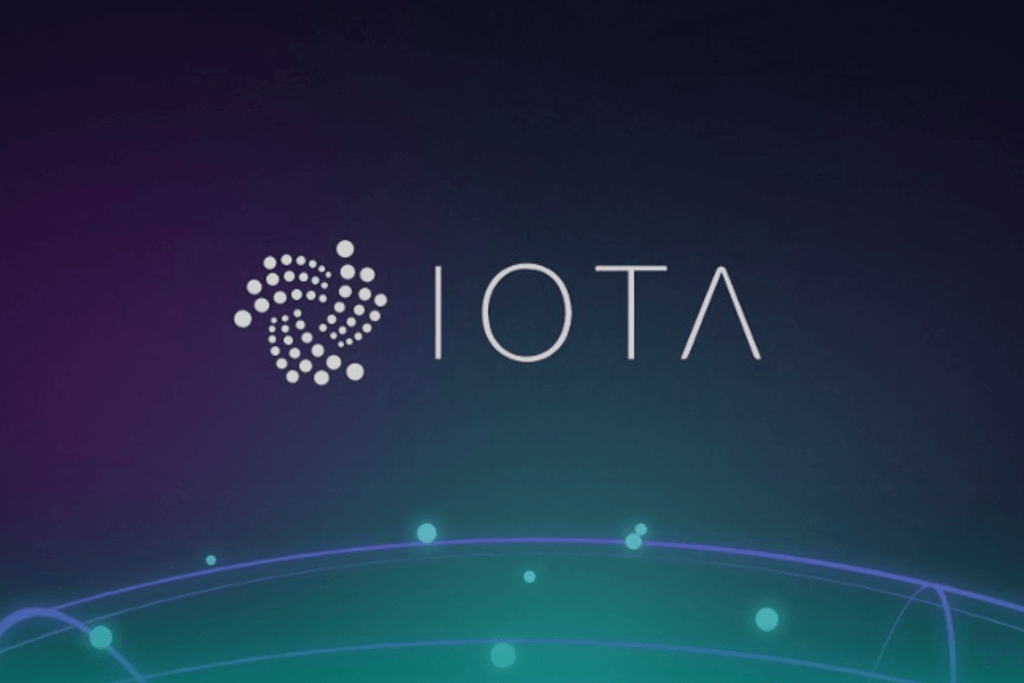 IOTA is radically different from existing cryptocurrencies in the sense that it doesn't even use blockchain. It uses an entirely new concept called "Tangle". Consequently,
No transaction fees, enabling true microtransactions.
Very fast transactions
Infinitely scalable
The biggest risk of IOTA is that its security has not yet been tested fully.
Adoption is still up for debate. Since machine-to-machine payments are still a fairly new concept, most IoT hardware manufacturers and users will need convincing why they should start transacting. The key with IOTA, however, is they're not targeting human users. If you want to trade IOTA tokens you can, but the goal is for machines to use the tokens, not humans.
Finally, remember that IOTA is built on proprietary technology. While it has a lot of potential, it's also possible that it has security or scalability flaws. In fact, MIT and Boston University published a scathing report earlier this year about security flaws in IOTA's Curl hashing function.
IOTA team doubles down on this risky approach – they created a new cryptographic hash function and offer €200k as a bounty to hacker who can break it. Fearlessness level 100. Even if they fail, the courage showed by this young team deserves huge respect and they have already contributed to the development of concepts in distributed ledger technology and by extension the whole world more than most of us will ever do. Hats off!
IOTA creates a new cryptographic hash function
IOTA Foundation, a non-profit foundation focused on building distributed ledger technology (DLT) and a permissionless ecosystem, announced Troika, a new lightweight trinary cryptographic hash function. The function has been built in collaboration with CYBERCRYPT A/S, a provider of robust cryptography and cyber security.
Have a look at the current IOTA price or IOTA price prediction for 2019 & 2020.
Troika was commissioned by the IOTA Foundation, built by Cybercrypt's "expert cryptographers" and is expected to become an important part of the final IOTA protocol. Both teams are confident that the function is able to withstand all known cryptoanalytic attacks; their confidence is so high that they plan on hosting a Troika analyzing competition which will have a total prize pool of €200,000.
"The IOTA Foundation is honored and excited to be collaborating with CYBERCRYPT, to ensure we achieve world-leading security for the IOTA protocol. We hope that this competition will bring the cryptographic community together on solving security in the Internet-of-Things," saidDavid Sønstebø, Co-Founder and Co-chair of IOTA Foundation.2 more days to buy TradingView with 60% off
This new function is expected to bring increased performance and computation to IOT cryptography, mostly thanks to the trinary-based hardware supporting it.
"We are excited about this collaboration with IOTA and have used the latest design principles and our best people to develop this state-of-the art hash function, coined Troika," said Peter Jerry Sørensen, Chairman of CYBERCRYPT A/S. Read the complete announcement here.

CaptainAltcoin's writers and guest post authors may or may not have a vested interest in any of the mentioned projects and businesses. None of the content on CaptainAltcoin is investment advice nor is it a replacement for advice from a certified financial planner. The views expressed in this article are those of the author and do not necessarily reflect the official policy or position of CaptainAltcoin.com