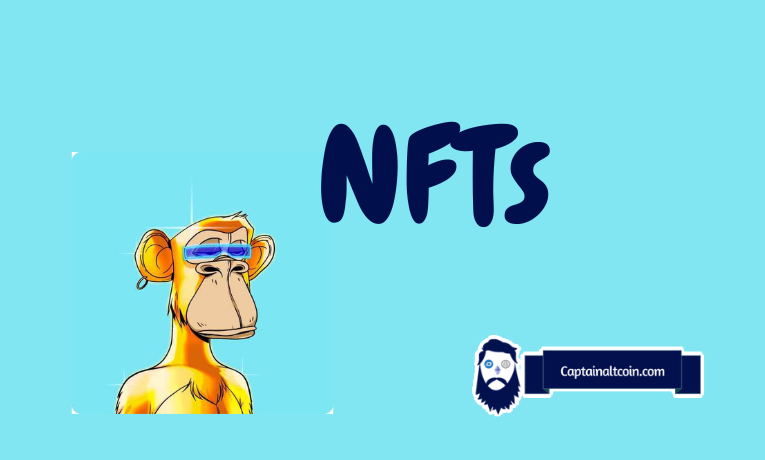 The year is now 2022 and almost everyone has heard of NFT. Some people have researched it more and understands what it really is, and others are perhaps more confused and skeptical about the whole market.
The NFT market did suddenly bloom and become this widespread phenomenon that everyone swiftly came to know about. One question remains unanswered: why is the world so mesmerized by NFT?
An interesting new market to help you get creative
NFT stands for "non-fungible-token" has gained a lot of attention throughout the year of 2021. The market is unlike any other, as this primarily focuses on buying and selling unique data, that there is only one of.
People are getting creative, as they are selling images, paintings, songs, games, and many other things. If you want to get your hands on the exact item, then you might want to work fast, as there is only the one.
If you want to learn more about NFT then you should research both buying- and selling aspects. As with almost anything else, there are certain guidelines that needs to be followed in order to get a good experience with NFT. We are drawn to the fact that we can purchase one-of-a-kind items, but if we want to do it right, we need to understand more of what NFT is.
A good or bad investment when purchasing NFT
It is no shook to anyone, that you are able to invest in NFTs as well. As we have become a digitalized society, these markets are available online. We are already familiar with crypto currencies and blockchains.
NFT lies somewhere in the middle of all of this. Just like with most other things, we would like to know in advance, whether the specific NFT we are looking at, is a good or bad investment. 2021 has been a crazy year for NFT and it continues into the year of 2022. However, with all the knowledge we have gathered from 2021 and how the NFT market is going, we have a better idea about what to do with these NFTs in 2022. The year that is already passed can help us get a better overview of what NFTs to look into investing in and what NFTs shouldn't make the cut.
What it all comes down to, is what type of NFT you are looking at. As mentioned earlier, people sell all types of data, which means that the markets vary, depending on what you plan on buying. If you are looking to sell or buy music as NFTs, then there are specific markets for that.
The same goes for almost any other data, so make sure to figure out where you should sell or buy these NFTs from. You can click on the top link to gain a further overview over the best places to buy NFTs. As it is a fairly new market, it is important to make sure that you are safe when buying or selling. Once you have gotten the hang of it, then you might see why so many people are very fascinated by these markets.

CaptainAltcoin's writers and guest post authors may or may not have a vested interest in any of the mentioned projects and businesses. None of the content on CaptainAltcoin is investment advice nor is it a replacement for advice from a certified financial planner. The views expressed in this article are those of the author and do not necessarily reflect the official policy or position of CaptainAltcoin.com