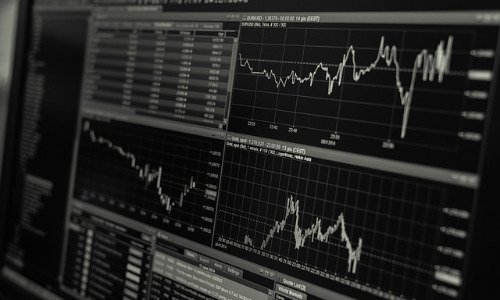 Ever since bitcoin started acting more stable than the stablecoins while ranging between $6400-$6550, sudden drops like the one from today are always peculiar and question on everyone's lips is "why did we drop so sharp, so quickly"?
A whole umpteen of theories popped out to explain the drop, ranging from whales manipulation to nothing to see here, normal behavior.
The most likely explanation is that this is an inherent bitcoin pattern of behavior, it is after all a chaotic, non-linear dynamic system in its nascence. Sudden pops or drops are normal, an odd stability is what is hurting the eyes.
Another theory that tries to explain the drop is TA – we are heading to the $6000 support level, or even a bit lower before we ultimately surge with the Bakkt and other announcements that have been heating up the community in the last 3 months or so.
Even though, there was an exchange hack (Canadian MapleChange) that could have been another blow for the crypto reputation, this is unlikely to be the cause of the price slump as the exchange was too small to cause any serious damage to the ecosystem.
Finally, the most frequent explanation for anything in the crypto space is whales and their manipulation. That one is so well developed that it has multiple versions, chosen as seen fit by the narrators when explaining the drops or price surges. By this theory, whales wanted to make a final shake out of the weak hands before we head up. Sure sounds nice but is not more plausible than the other 4.
The most probable reason why the whole market dumps (or pumps) so quickly is because it's severely illiquid. That means there aren't many buyers or sellers and when a big buyer (or group of people) decide to sell a big bunch there aren't enough buyers (demand) to satisfy this supply at this price level. Hence the price level drops to a level where the are more buyers.
At the end, remember the crypto golden rule: "When you buy a dip, it's goes dipper."

CaptainAltcoin's writers and guest post authors may or may not have a vested interest in any of the mentioned projects and businesses. None of the content on CaptainAltcoin is investment advice nor is it a replacement for advice from a certified financial planner. The views expressed in this article are those of the author and do not necessarily reflect the official policy or position of CaptainAltcoin.com