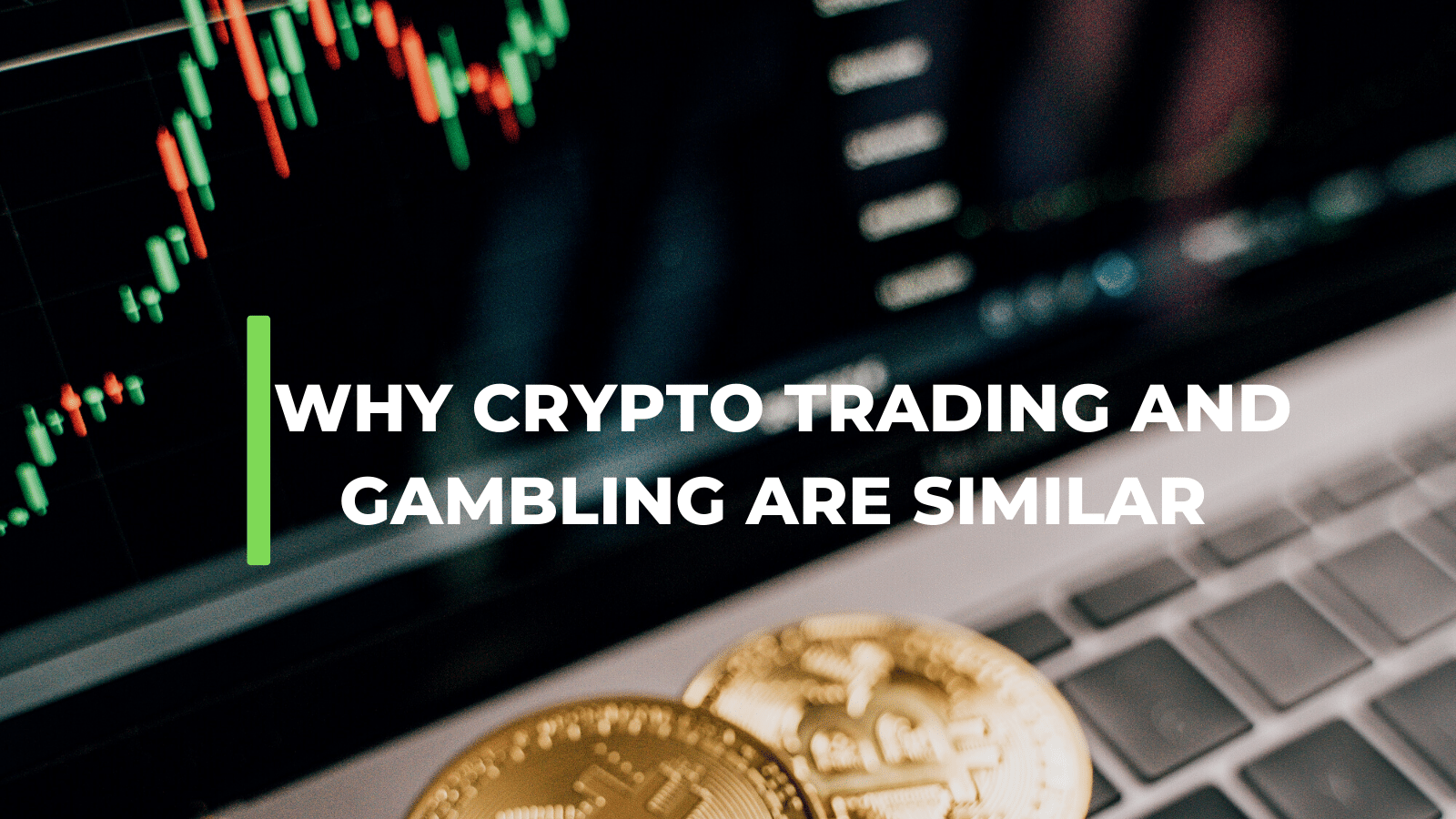 You all know two things that are commonly linked together or compared. These are gambling and crypto trading. Today we are going to be focused on their similarities. Yes, there are more similar things between these two than you may believe. For example, many players who like non-GamStop casinos described in this article are also interested in crypto, such intersections are common nowadays. Here we are going to learn why online gambling and trending have in common and what we can inspect in the future. In the end, you can deduce are these two things the same or completely different.
Volatility
The main similarity between these two is volatility. This is a term, a financial one that refers to everything that has a variable value. For instance, Bitcoin can have very high or very low value. This can change within seconds. What this means is that Bitcoin trading is volatile. Gambling can be volatile as well.
Let's take roulette for example. You can place any bet you like and you can lose all or win 35-37 times the stake. If you placed a bet of only $10 you can win $370. The thing is the same with crypto trading. You can invest in these currencies when the price is low and it can jump over the night. If that happens you are looking at massive profit. There are many people who bought Bitcoin or other cryptocurrencies when they were almost dirt cheap and they became millionaires. There are many people who got the same thing playing casino games.
As you can see, profit and loss when it comes to gambling and crypto trading is massive. There are countless variations here. You can win or lose but you can also stay on the positive zero. This is the case when you gamble and you end up your session with the same amount of money as you started. Yes, it can happen and it is a much better option than losing, obviously. The same thing can happen with crypto trading. You can end up with the same amount of money you invested at the beginning. Once again, this happens rarely.
A Much Better Comparison
Although we have compared crypto trading with playing roulette, this is not a 100% accurate comparison. We did this just to help you realize the similarity and understand the topic better. A much better comparison is between crypto trading and poker.
See, when you want to invest in crypto trading you will have to do proper research. You need to know which cryptocurrencies are beneficial and profitable and when you should buy these. In simple terms, you will have to make a detailed and calculated decision. When playing roulette, most people don't do any research. They typically will place a bet on red or black. This is the most popular type of bet in the gambling realm.
But while playing poker you will have to rely on your skills. You will need to ''read'' other players and make important decisions as you play. You will have to do the same thing when you invest in cryptocurrencies. If you do things right, you can end up with a massive profit. As you may know already, this is the main thing that makes gambling and trading so popular and so appealing. There is plenty of room to win and make your life better. Today, money is important and most people want to have it as much as possible.
Both Are Common Yet Rare
Here we have one interesting similarity. Both, gambling with cryptocurrencies and trading the same are not extremely common. For instance, not all online casinos will accept virtual currencies. Most of them will use fiat currencies instead. Many will allow you to use cryptocurrencies as an alternative to conventional payment methods. However, more and more users decided to use them over traditional payment methods because of the total anonymity and additional bonuses provided by operators.
The same thing applies to crypto trading. There are many places to trade this, but not all trading websites will accept this option. In most cases, you will have to find a trading platform that accepts virtual currencies. Yes, there are some special and focused entirely on virtual currencies.
Here we must add that this is changing as we speak. More and more platforms support cryptocurrencies. More and more people will use these for gambling or for trading. We believe that in the near future, these numbers will be seriously high. There will be countless possibilities and perks that are not yet available.
Interesting Possibilities
Here we have one interesting link between gambling with cryptocurrencies and trading the same. Imagine a scenario in which you will play at an online casino using Bitcoin. You can deposit Bitcoin, play games, and win. In addition, these casinos typically offer stunning promotions to players who use cryptocurrencies. Some will even provide a 400% bonus match which is stunning. Now when you have won, you can withdraw your winnings to your e-wallet.
You can use those winnings to deposit funds at a trading platform. You can trade with these and you can win even more. It is an interesting possibility and the one that many players have been using for a long period of time. Ideally, you will deposit a part of the winnings to the trading platform.
The final word
Trading cryptocurrencies and gambling are not the same things but there are a lot of similarities between these two. Popular blockers such as GamBan even added crypto platforms to their list. However, keep in mind that there are a lot of differences as well. Trading is more of a profession while gambling is more focused on entertainment. Anyway, both of these can generate massive profits for you.

CaptainAltcoin's writers and guest post authors may or may not have a vested interest in any of the mentioned projects and businesses. None of the content on CaptainAltcoin is investment advice nor is it a replacement for advice from a certified financial planner. The views expressed in this article are those of the author and do not necessarily reflect the official policy or position of CaptainAltcoin.com