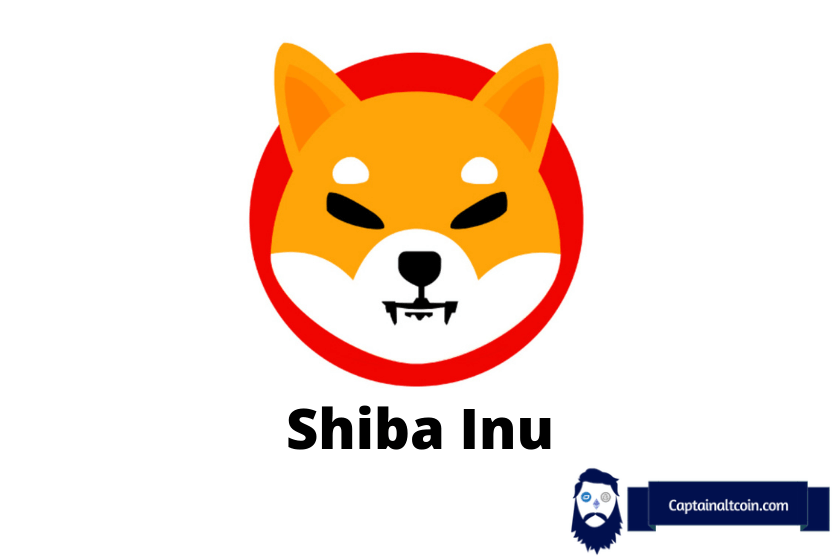 Shiba Inu is a memecoin started in May 2021 to be a key competitor to Dogecoin. Since its founding, SHIB has become a relatively popular cryptocurrency among retail and some institutional investors. Indeed, a recent report found that Shiba Inu was the most popular cryptocurrency on Twitter after Bitcoin. In this article, we will look at what Shiba Inu is, what it does, and where to buy the coin.
What is Shiba Inu?
Bitcoin was launched in 2009. A few years later as the cryptocurrency became popular, developers from around the world wanted to develop a similar platform. Some, like Vitalik Buterin, decided to create Ethereum, a smart contract platform.
In 2014, Jackson Palmer decided to build a proof-of-work cryptocurrency known as Dogecoin. For years, Dogecoin remained on the sidelines as other cryptocurrencies like Bitcoin and Ethereum flourished.
Dogecoin gained popularity in early 2021 after Elon Musk started tweeting and talking about it. Within a short period, the currency's price jumped sharply and its market capitalization soared to more than $40 billion. This happened because many retail traders are inspired by Musk, the world's richest person. Today, Dogecoin has a market cap of more than $23 billion and is the 11th biggest cryptocurrency in the world.
As Dogecoin became popular, developers saw an opportunity for creating cryptocurrencies based on viral items and dogs. Shiba Inu was among the first meme coins after Dogecoin. It was launched in May 2021 and soared to become a top-10 cryptocurrency. Other memecoins that emerged since then were Dogelon Mars, Floki Inu, Baby Dogecoin, and Spell Token, among others. Shiba Inu is derived from a small-to-medium sized dog that is mostly found in Japan.
Shiba Inu is a memecoin that is developed using Ethereum's blockchain. People can use it as a peer-to-peer payment option. It is also possible to use it for shopping, although this use is relatively limited because of its volatility. According to CoinGecko, SHIB has a market capitalization of more than $20 billion and is the 13th biggest cryptocurrency in the world.
Shiba Inu performance
The price of Shiba Inu jumped sharply after it was released in May 2021. At the time, investors were comfortable buying any cryptocurrency since prices were constantly in an upward trend. The price also rose because many retail traders were fascinated about Dogecoin's parabolic rally. At the time, Dogecoin had moved from one of the thousands of small cryptocurrencies into one of the biggest in the industry.
However, these gains were short lived as Shiba Inu and other cryptocurrencies crashed between May and July. SHIB's price crashed by more than 80% and settled to an all-time low of $0.0000051. Its ranking among cryptocurrencies also dropped from top ten to below 60.
This weakness ended in September as the so-called meme season started. At the time, the prices of most memecoins like Shiba Inu, Dogelon Mars, and Floki Inu were in a sharp rally. As a result, Shiba Inu rose by more than 1,600% between September 15 and October 28.
There were several drivers at this rally. First, Elon Musk started talking more about Dogecoin, pushing more investors to believe that he had invested in the coin. He also sent a cryptic tweet of his dog, Floki. This also pushed retail investors to buy the coin since most people believed that he had invested in the coin. He later confirmed that he only owned Bitcoin, Ethereum, and Dogecoin.
Third, SHIB rebounded in sync with other cryptocurrencies. After months of low volatility between May and July, most coins like Bitcoin and Ether rebounded. Between the end of October and early December, the price of Shiba Inu had declined by more than 50%.
Where to buy SHIB coin
A common question is on where to buy SHIB coin and whether it is a good idea to invest in it for the long-term. From a fundamental perspective, Shiba Inu and other meme coins have no value. That is because most people don't use SHIB as a peer-to-peer payment system. They also don't use it as a store of value. Instead, they see it as an asset that can make them rich. Still, in an era of low interest rates, there is a possibility that Shiba Inu will do well in the near term.
There are several avenues for buying Shiba Inu. For example, you can buy it from Shibaswap, a DeFi project built by the coin's developers. Also, you can buy it from some of the many decentralized exchanges (DEX) like Uniswap and PancakeSwap.
Alternatively, you can use some centralized platforms that offer Shiba Inu. Some of the most popular ones are FTX, Binance, and Gemini. In addition, you can buy SHIB through contracts-for-difference from brokers like OctaFx and EightCap.
Summary
In just a few months, Shiba Inu has moved from nothing to become one of the most popular cryptocurrencies in the world. Its market capitalization of more than $20 billion makes it bigger than some of the best-known companies in the United States like United Airlines, Lazard, and DropBox.

CaptainAltcoin's writers and guest post authors may or may not have a vested interest in any of the mentioned projects and businesses. None of the content on CaptainAltcoin is investment advice nor is it a replacement for advice from a certified financial planner. The views expressed in this article are those of the author and do not necessarily reflect the official policy or position of CaptainAltcoin.com