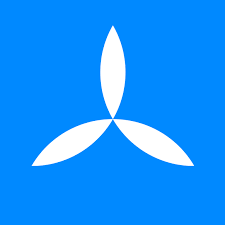 Crypto currencies have been attracting investors' genuine interest for a long time. Every day, thousands of people invest their money in new promising crypto projects in the hope that their funds will grow. Some win, some are left with nothing. Which crypto currency should be added to your investment portfolio? In this review: an in-depth look at Bitbon.
According to the developers, Bitbon crypto currency, which is used in the System, is a crypto value. The word "value" means that Bitbon is not just a speculative instrument or a coin without backing, it is, one might say, an equivalent to real money backed by economic indicators. Bitbon is fully backed by a certain part of property rights. Using Bitbon, you can transfer property rights to assets, conduct evaluation, accounting and control of assets.
Bitbon is also the main working capital in the Contributing process.
Contributing is a new type of investing within the Bitbon System. Its novelty lies in the fact that the investors place their Bitbons in different business projects, which are checked for their backing by assets and validity of the business idea. Note that only projects, which have a real chance to blow up are admitted to the exchange. They are checked by experts in financial and legal fields, who work in Bitup-Agencies (organizations licensed in the System) rather than by ordinary people. In addition, funds raised in the Contributing process for the implementation of the business idea are being released in stages. Every stage is once again reviewed by the Bitup-Agency and, if everything goes according to plan, the specified amount of Bitbons is transferred to the entrepreneur's wallet for further implementation.
Society has needed such a concept for a long time because crowdfunds and crowdsales, which take place these days, often fail to achieve more than just collecting money. That is why investors need guarantees and a clear understanding that their money is working and multiplying.
What Reviews of Bitbon Crypto Value Already Exist and What Can We Expect in the Near Future?
Of course, crypto fans are a little skeptical, but the developers do not pay much attention to bad reviews and quietly bring their ideas to life. Now you can not only buy Bitbons, but also transfer them to another wallet.
All transactions are openly available and can be viewed in the "Blockchain Statistics" section. You can also download the Bitbon Space mobile app in Play Market and App Store. For now, the app is only informative, but in the future, you will be able to access and manage wallets directly from your cell phone.
The nearest plans for 2019 include:
Introducing mining (first remunerations will be taken from the System Fund, which amounts to 30 million Bitbons);
Admitting contributing projects to the exchange;
Managing your wallets from the app;
Licensing of Bitup-Agencies.
All of this is planned for the upcoming year, so it is interesting not only to follow the development, but also to participate because the entry point is very important.
While writing this review, the price of 1 Bitbon was $6.39206. We can only guess what its cost is going to be next year, but it will certainly not be lower than that of today, because the developing company implemented a specific formula for the price increase during the initial pre‑sale stage. You can learn about it in the White Paper. The principle is quite simple: the number of users, who purchased Bitbons, increases exponentially at each level of price increase.
In other words, the number of people who bought Bitbon for $6 is greater than the number of people who bought it for $1. Starting from October 10, you have the opportunity to purchase Bitbons exclusively from the people who own them, so it is worth asking whether they want to sell Bitbons cheaper than they bought them.
Thus, if you have not added this crypto currency or, more precisely, crypto value into your investment portfolio, you still have a chance to do it.
Official information website – https://www.bitbon.space/en/home
Bit Trade exchange – https://www.bit.trade/en/home
Official Simcord website – https://www.simcord.com/en/

CaptainAltcoin's writers and guest post authors may or may not have a vested interest in any of the mentioned projects and businesses. None of the content on CaptainAltcoin is investment advice nor is it a replacement for advice from a certified financial planner. The views expressed in this article are those of the author and do not necessarily reflect the official policy or position of CaptainAltcoin.com