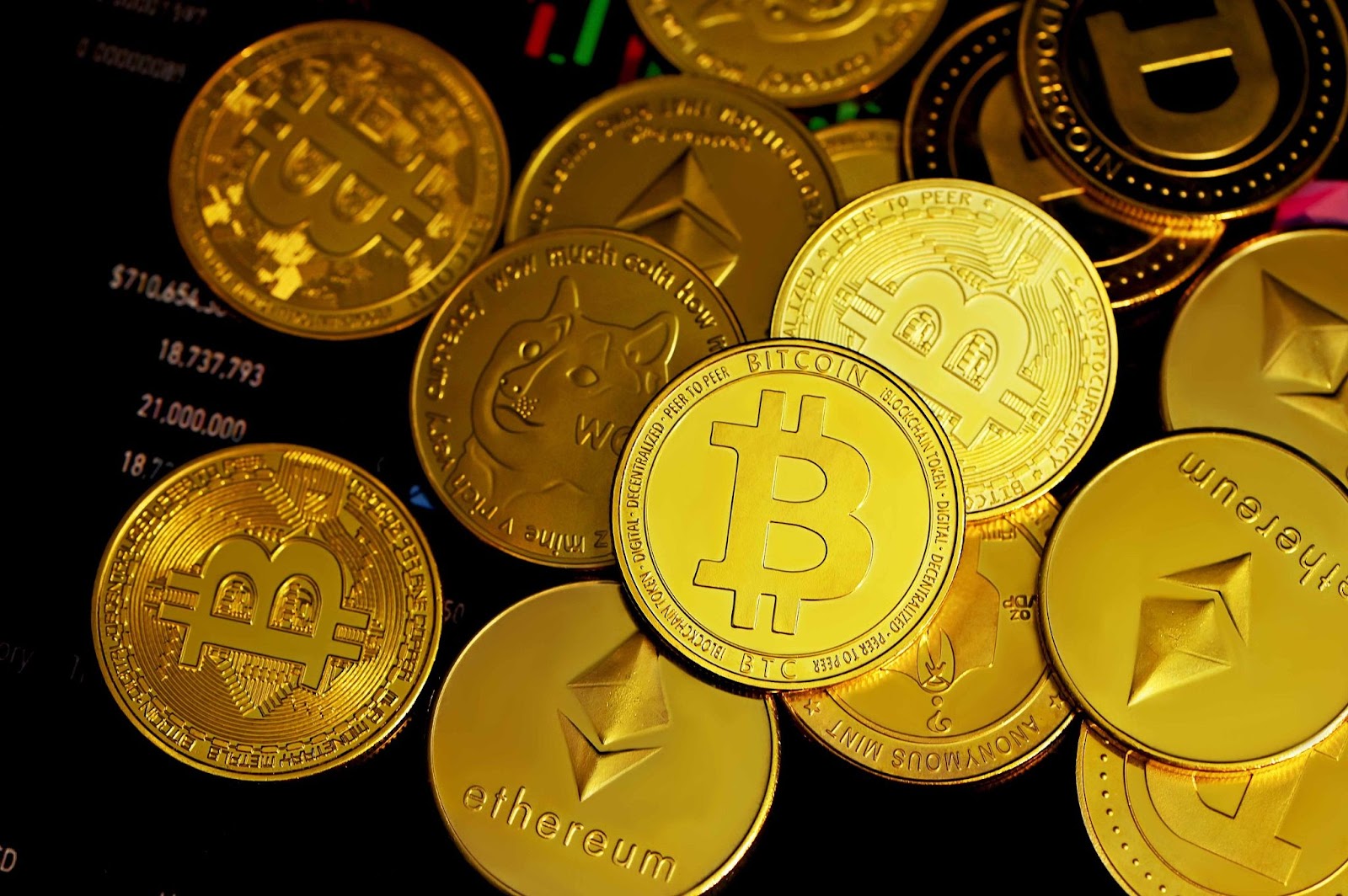 Web3 is where all the money is flowing right now, whether that's from institutional investors or retail investors via presales. The number of unique platforms with groundbreaking ideas is too many to count and sooner or later we're going to see why these projects are so special.
Among the projects that are offering cutting-edge tools and experiences are Launchpad XYZ (LPX) and Ecoterra (ECOTERRA) – both for very different reasons. We're going to offer insight into both of these projects, but before that, let's dive into some statistics about Web3 itself.
Is Web3 Really That Important or Is It Just Hype?
The best to gauge interest in Web3 is to look into how it has been growing over the past few years. In 2021, the global Web3 market was estimated at $3.2 billion, with North America accounting for 34% of that. In 2022, it was estimated at $27.5 billion. That's a whopping 9x growth!
Most financial applications see the value of embracing Web3's ethos of decentralization and efficiency. Then there's the gaming space, which has rapidly absorbed blockchain-based ideas, and Axie Infinity and GALA Games are perfect examples of this.
Of course, there's much more than just that. Web3 is still a growing space and new projects are building fundamental infrastructure for both the market at large and for individuals. That's where Launchpad XYZ comes in. Then there's the social aspect of Web3, which as we shall see, is perfectly exemplified by Ecoterra.
Launchpad XYZ Offers Top Tools

Launchpad XYZ is a comprehensive dashboard for Web 3 that aims to empower traders, whether new or experienced, by providing them with essential tools to make informed trading decisions. With its diverse range of features, including reliable data, market sentiment analysis, and valuable insights, Launchpad XYZ offers a complete set of resources to navigate the complex world of Web3.
Additionally, Launchpad XYZ offers extensive data on various utility tokens, presenting crucial metrics on liquidity, analyst insights, personalized indicators, and opportunities for arbitrage.
By delivering a user-friendly experience reminiscent of Web2, Launchpad XYZ simplifies the trading process, eliminating the need to use multiple applications. Simultaneously, it leverages the advantages of Web3, such as a revenue-sharing model, fractionalization of real-world assets, and self-custody. In essence, Launchpad XYZ equips traders with all the necessary tools to confidently enter the cryptocurrency world.
One standout feature of Launchpad XYZ is its capability to provide real-time updates on upcoming Web3 investments. This enables investors to stay ahead of the curve by discovering new projects and ideas before they become widely available. It also offers exclusive alerts for crypto presales, which are accessible only to a limited number of private investors. Furthermore, Launchpad XYZ reserves a portion of presale tokens specifically for its users to purchase. However, to be eligible for a share of the presale allocation, users must stake a minimum of 10,000 LPX tokens for a period of 90 days.
An All-In-One Platform
Launchpad XYZ presents a prominent feature called staking, which offers a range of benefits to users who stake a minimum average of 10,000 LPX tokens per month. These advantages encompass fee discounts, early access to play-to-earn (P2E) games, and prestigious community badges.
Furthermore, LPX stakers will have the opportunity to access upcoming NFT mints identified by Launchpad XYZ as potential successors to the Bored Ape Yacht Club (BAYC). It's worth noting that initial investors in BAYC NFTs acquired them for less than $200, and some have since sold for millions of dollars. Considering the potential for significant returns, access to NFT mint whitelists will undoubtedly attract many Launchpad XYZ users.
Another noteworthy feature available to LPX stakers is early access to releases of P2E games. This market has experienced substantial growth, with games like Axie Infinity and Decentraland reaching peak market capitalizations in the billions of dollars.
Moreover, Launchpad XYZ is actively developing a decentralized exchange that will facilitate the trading of numerous asset pairs, including select perpetual contracts. These contracts enable traders to speculate on cryptocurrencies using leverage and short-selling capabilities. LPX token stakers will enjoy reduced trading fees on the Launchpad XYZ exchange, further establishing the practicality of LPX tokens in real-world scenarios.
Launchpad XYZ Presale is Currently Taking Place
Fun Fact: Justin Bieber once paid $1.3M for an #NFT now worth only $59K 📉

Don't be like Bieber. With #LaunchpadXYZ, you get the insights you need to make informed decisions in the volatile NFT space💡

Join us and invest smarter 🚀
👉 https://t.co/ZUZaIKgy84#Web3 #Trade pic.twitter.com/BKJAdx5oeN

— Launchpad.xyz (@launchpadlpx) July 6, 2023
Launchpad XYZ is currently in the midst of its presale phase for the LPX token, offering interested participants the opportunity to acquire the token using ETH, BNB, USDT, or cards. The presale specifically designates 250 million tokens from the total token supply of 1.025 billion.
During the presale, the current price of the LPX token is set at $0.0445 per LPX. In the subsequent stage, the token price will increase to $0.046. The token will be listed at $0.0565.
The funds generated from the presale will be allocated for various purposes, including platform development, marketing efforts, user acquisition initiatives, market making activities, and a portion set aside for the project team.
Ecoterra Blends Social Justice Into Web3

Ecoterra introduces a blockchain-based platform that tackles the pressing challenge of climate change by incentivizing active participation in recycling efforts for individuals and businesses. At its core, Ecoterra aims to advance environmental education initiatives and promote recycling through its Recycle2Earn program, which rewards users with Ecoterra tokens. These tokens have the potential to increase in value and can be staked to generate passive dividends from Ecoterra's revenue streams.
The benefits of Ecoterra go beyond individual users as it also provides advantages to companies involved in recyclable material production and recycling companies themselves. By responsibly disposing of recyclable packaging, environmentally conscious consumers enable recycling companies to collect and transport these materials to nearby facilities for recycling, transforming them into valuable raw materials.
Ecoterra's main goal is to foster collaboration between recycling companies and product companies, promoting a circular product life cycle. To realize this vision, the platform envisions the establishment of a shared marketplace where recycling companies can sell their raw materials, and product companies can purchase them to create new sustainable products.
The Recycle2Earn app plays a crucial role within the Ecoterra ecosystem by capturing and recording user activities related to environmental conservation, which are then integrated into their profiles. Similarly, companies are equipped with "impact trackable profiles" that allow them to purchase impact packages comprising various material types from users. This innovative approach empowers companies to offset the negative environmental impact of their production processes, demonstrating their dedication to sustainability.
Ecoterra offers two other notable features: the carbon offset marketplace and the recycled materials marketplace. Through the carbon offset marketplace, both users and companies can utilize Ecoterra tokens to offset their carbon emissions. This support enables them to contribute to globally recognized and verified projects, with the carbon offset amount being translated into tangible achievements that can be converted into non-fungible tokens (NFTs). On the other hand, the recycled materials marketplace serves as a platform for companies to connect with recyclers, explore recycled materials, and engage in relevant transactions.
Ecoterra Presale is Raking in Funding
⏰ The clock is ticking – Time is running out! ⏰

Secure your $ECOTERRA tokens and be part of the green revolution today 🌱

Join our #Presale now ⬇️https://t.co/1fYkPOsPYG#Cryptocurrency #EcoCrypto #Web3 #Blockchain #UtilityToken #DeFi #R2E #RecycleToEarn #Crypto pic.twitter.com/hBVZX4j1L0

— ecoterra (@ecoterraio) July 6, 2023
Ecoterra has garnered significant attention and achieved an impressive milestone by raising over $5 million, a testament to the admirable mission and purpose it upholds.
Currently, each ECOTERRA token is priced at $0.01, and investors have the flexibility to acquire tokens using ETH, USDT, or a card. The total supply of ECOTERRA tokens amounts to 2 billion. It will be listed at $0.01.
It is important to note that the project is still in its early stages, with exciting developments on the horizon. Following the conclusion of the presale, the team will prioritize crucial aspects such as marketing, advertising, Recycle2Earn registration, and the establishment of the carbon offset marketplace. Partnerships will be forged, and efforts to develop the recycled materials marketplace will be undertaken during the subsequent growth phase.
Once the presale stages are completed or the fundraising goal is reached, the Ecoterra team will shift their focus towards securing listings on exchanges and further advancing the platform's development.
Conclusion
Web3 is all about the end user. Both Launchpad XYZ and Ecoterra offer some unique services that really tap into the power of decentralization. We can expect these projects to make a huge splash upon listing. As such, it may be worth checking the presales of both projects out.

CaptainAltcoin's writers and guest post authors may or may not have a vested interest in any of the mentioned projects and businesses. None of the content on CaptainAltcoin is investment advice nor is it a replacement for advice from a certified financial planner. The views expressed in this article are those of the author and do not necessarily reflect the official policy or position of CaptainAltcoin.com