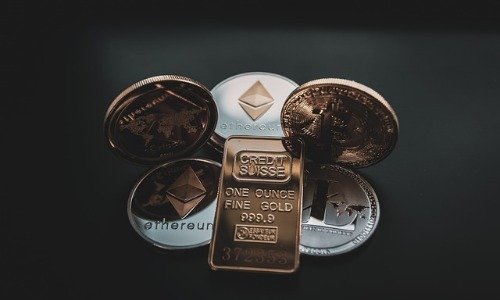 With the massive explosion in the price of some of the best Altcoins, such as Cardano and Ethereum, many investors and traders have started investing in altcoin to gain the most out of them. Despite the fact that Bitcoin is ruling the digital currency market at the moment, Altcoins are rising at the same speed. 
Generally, altcoins come in all shapes and sizes, and there are thousands and thousands of them, with the rate of these coins increasing every day. The concept behind Altcoins is the same as Bitcoin, as all of these were developed later on.
Some of the most famous altcoins at the moment are:
Bitcoin Cash
Ethereum
Cardano
There are various reasons for the increase in demand, popularity, and the rising price of Altcoins in 2021. For instance, perhaps the best feature of Altcoins is that they are way cheaper than Bitcoin and are available to crypto enthusiasts at reasonable prices.
If the number of Bitcoins continues to decrease, Altcoins could be the best alternative. Probably the biggest flaw of Bitcoin is its price. It's so high that both small or medium-sized investors simply cannot maneuver property.
While altcoins cannot come closer to the reach and value of Bitcoin, it is evident that gradually a lot of people are using them. For instance, altcoins are actively used in the online gambling industry.
Finally, there are over 1500 altcoins worldwide, and even though not all of them are used for gambling, online casino sites are always trying to integrate as many of them as possible into their payment system.
Differences between Altcoins and Bitcoin
When it comes to cryptocurrency, Bitcoin is the king of the hill, thanks to various factors. Currently, the original crypto is still the most valuable one on the market, at one point even reaching as high as $50,000 for a single Bitcoin.
Nevertheless, in order to truly understand what makes them unique, you need to delve deeper into the world of crypto. And the first thing you need to do is learn the difference between Bitcoin and other cryptocurrencies.
In general, altcoins use the same decentralized concept as Bitcoin but take things a step further with their unique features. Oftentimes, they are created to resolve some of the limitations of Bitcoin, and as a result, you get altcoins that use different encryption algorithms and protocols.
If there's one thing that can be said with certainty, it's that Altcoins have improved tremendously on overall transaction processing rates, functionality, and scaling to meet the expanding demand for their services.
At last, as the market for altcoins continues to grow, we can't help but wonder if Bitcoin's lead will end or if it will be able to fight and keep up with the new generation of crypto.
Advantages and Downsides of Altcoins
Generally, there are two main reasons why people invest in Altcoins. Either they store them for a significant amount of time, hoping that their value will rise, or they sell them when their price increases, and in that way, they increase their BTC stack.
Regardless, before investing in altcoins, you should really get to know all of the ups and downs of these cryptocurrencies and then weigh them out and make a decision for yourself.
The first and most oblivious advantage of altcoins is that they come with a reduced cost of both transactional fees and the complexity of mining. Also, unlike Bitcoin, altcoins are built with functionality which means that they are more than just tokens.
Due to the fact that the future of altcoins systems and processes are unique, it offers room for improvement. Not to mention that the price fluctuation of altcoins is way lower than Bitcoin, so if you invest, your money will not be affected much.
Lastly, the biggest downside of altcoins is that they don't have enough exposure. The lack of exposure affects their value and lessens the scope. And since they are relatively new, their value is volatile, which means that they can change at an astonishing rate.
The Future of Altcoins
As you may already know, over 1600 altcoins took part in the digital industry. However, the reality is that the fear of failure scares many business entities.
Regardless, the fact that companies have been able to collect up to 11.9 billion dollars proves that we are slowly heading towards a world where digital currencies will become an integral part of transactions.
When looking at crypto that can offer profit and have a lot of potential, such as Cardano and Ethereum, we can guess that the future may hold some positive avenues for altcoins. At last, for users who want to invest, it's very useful to follow the bottom prices first.

CaptainAltcoin's writers and guest post authors may or may not have a vested interest in any of the mentioned projects and businesses. None of the content on CaptainAltcoin is investment advice nor is it a replacement for advice from a certified financial planner. The views expressed in this article are those of the author and do not necessarily reflect the official policy or position of CaptainAltcoin.com