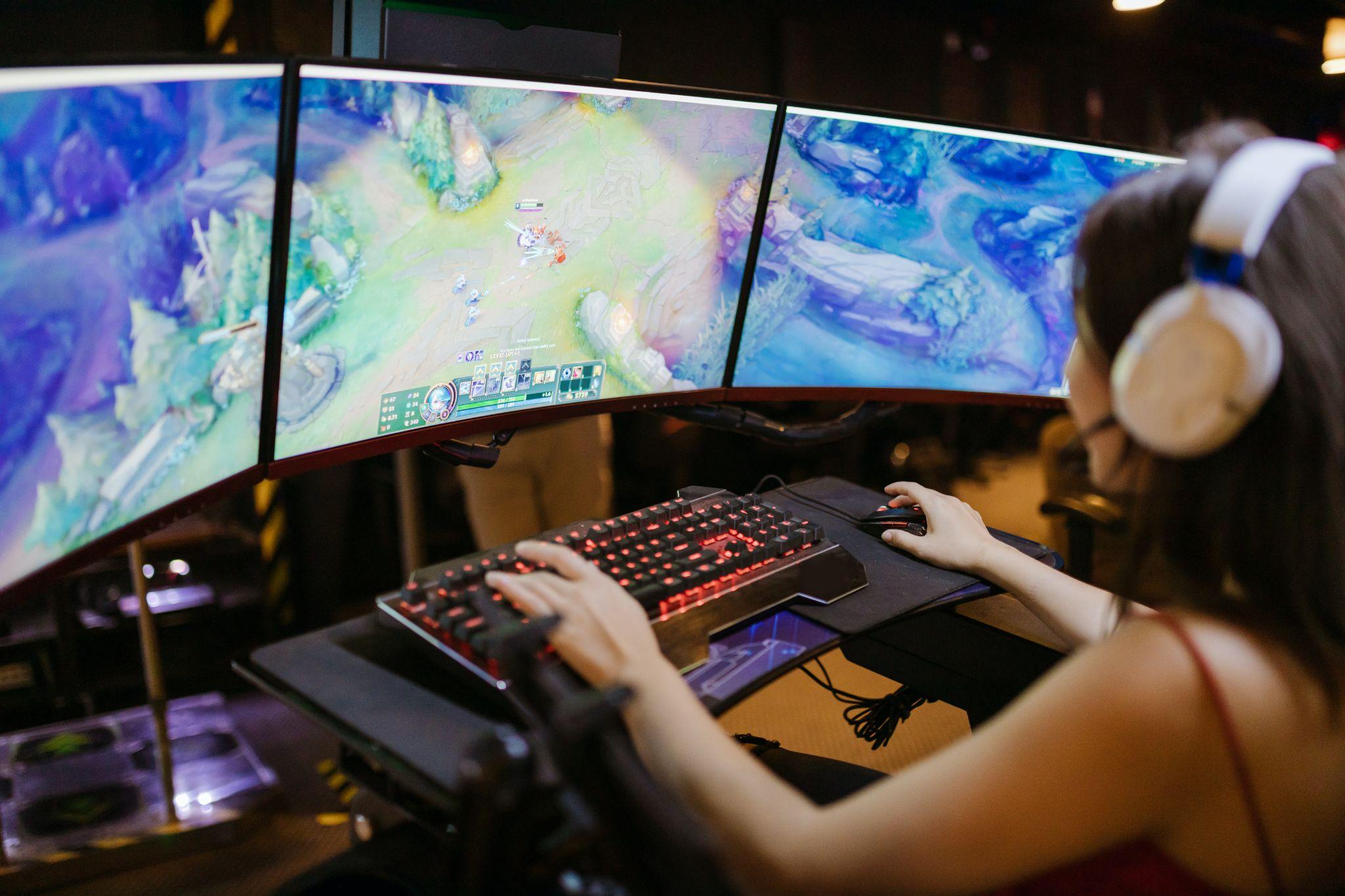 Crypto is everywhere, and online casinos are one of the first adepts to accept and implement it. An online casino secure enough doesn't offer only games of chance; it also has sports and esports betting odds. Most reputable casinos have at least one altcoin as a payment option.
Esports betting odds are the newest thing on the gambling market. Its global market size was almost 10,000 million in 2021 and will double before 2028.
Esports you can bet on
Every game from the following list has pre-match and live betting odds, but most of them are different because the games have distinct objectives and gameplay. The pre-match odds allow you to be on things such as match winner, tournament winner, and specific players.
As you can sense, this type of odds is available only until the event starts. They are the easiest and somehow similar within all sports and esports. If you are a newbie in crypto betting on esports, pre-match odds are for you.
They give you more time to think, analyze and place a wager. Pre-match odds also give you an idea of who is the favorite and which team is the underdog.
The bookie sets the live betting odds after the match starts and remains active until the end of it. When you're a pro bettor, you take risks, observe and bet. They are much more suitable for pros because you have to know things about the teams and the players and be fast enough to bet at the right time.
League of Legends
LoL is one of the biggest games with many events and competitions. The LOL competitive season has two parts: Spring and Summer and a big continental event, the League of Legends Worlds. League of Legends is played between two teams of five players on a singular map.
All of these details are important in order to understand the betting process for this title. The pre-match odds are the ones named before, but besides them, you have live odds with in-game achievements. Some of these in-game achievements are:
First blood
First team to slay the Dragon/Baron
The team/player with the most gold
Number of Kills
Types of Kills (double, triple, penta)
CSGO
CSGO is a classic, and all bookmakers that offer an esports section have CSGO tournaments.
It seems like an easy game to play at first, but don't get fooled by that at first glance. You and your other four teammates either have to plant a bomb or try to stop the action. A team wins when it wins 16 rounds out of 30.
This game is so big that you can always find betting odds for different minor or major championships. This is advantageous because you can start learning and wager low amounts of money at smaller tournaments. CSGO is versatile, so you'll have plenty of betting opportunities and choices. Some types of bets you can meet in CSGO are:
Moneyline
Odd/Even
Correct Map Score
Handicap Bet
Totals / Over / Under Bet
Map Winner
Dota 2
Dota 2 is another Valve Corporation masterpiece. It has over 10 million active players and hundreds of pro gamers. In fact, the esports players with the biggest revenues are Dota 2 players.
It has over 20 events per year and the season's gem is The International. The International gathers thousands of fans, bettors, and pro gamers. This event has one of the biggest prize pools as well. Last year the Team Spirit got $40,018,195. Bettors can wager on specific achievements but also on general pre-match odds:
Tournament/match winner
First team to kill the Roshan
First team to destroy a tower
Occurrence of an in-game event
Match results
The best player
Other esports
Bookies understand the importance of including more games. Of course, it is easier to rely only on the ones with championships all year round, but the top online operators do their best to keep up.
For example, Starcraft has only two major events a year, but top crypto sportsbooks will display the odds in that period. After that, the Starcraft page will remain empty until the following season.
Other esports you can bet on with crypto:
Fortnite
PUBG
PUBG Mobile
Starcraft
Valorant
FIFA
Mobile Legends
Wild Rift
Rocket League
Clash of Clans
Overcooked
Smite
How can you place bets on video games?
Every gamer knows the top 3 games they can find in any crypto betting establishment. You can easily find betting odds for CSGO, LoL, and Dota 2 almost everywhere.
The only thing remaining is to choose a crypto gambling website that covers your needs. Think about what you want from such a site. Do you need more games where you can wager, or the classic ones but with multiple types of bets? Do you want an online platform with lots of bonuses or one with 24/7 assistance? You can have them all. You need to research and make a priority list.
Final Thoughts
Betting with crypto on esports it's more accessible, easy, and convenient for many bookies and people. The taxes are lower, and the transactional time is faster. If you're a crypto and esports fan, you can find the best combo for you with a bit of research.
Remember that bookmakers must be licensed to function legally in your country. You also have to check the taxes they have from crypto transitions because there might be some special Laws where you live. After you figure these out, you can sit back, relax, and prepare for ESL Katowice.

CaptainAltcoin's writers and guest post authors may or may not have a vested interest in any of the mentioned projects and businesses. None of the content on CaptainAltcoin is investment advice nor is it a replacement for advice from a certified financial planner. The views expressed in this article are those of the author and do not necessarily reflect the official policy or position of CaptainAltcoin.com