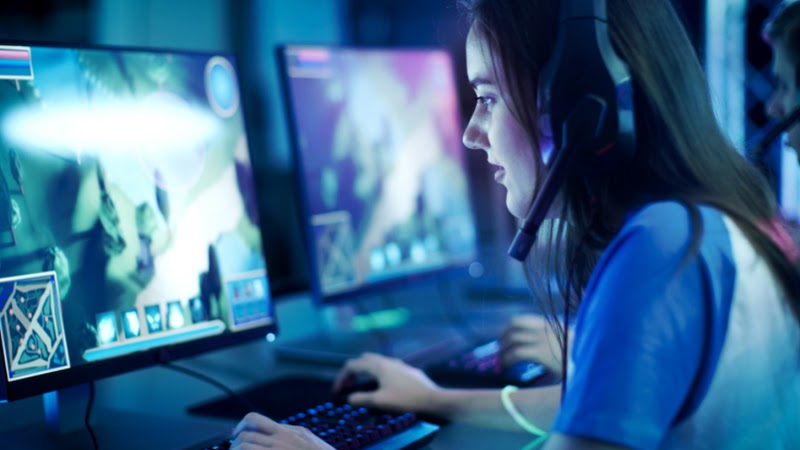 Video Games have been a crowd classic ever since the nineties, and this means of recreation gaining even more popularity amongst adults and children recently, especially as a result of the Covid-19 pandemic. People who are staying at homes with a surplus of free time and as a cure to boredom resorted to playing video games as a means of coping with the harsh realities of the pandemic. High-level graphics, engaging interactive interfaces became a virtual platform for communication and interaction missed during the lockdowns and idle hours. The spirit of playing the best video games of the season continues well into 2021.
Here is a list of trending popular games to be played during a boring online class or after a long day of working at home to unwind. Some of these games have been classics, while some are recent crazes that have captured the imagination of gamers worldwide.
Call of Duty
Among Us
Super Mario-Kart
Players Underground Battle Ground (PUBG)
Gonzo's Quest
Call of Duty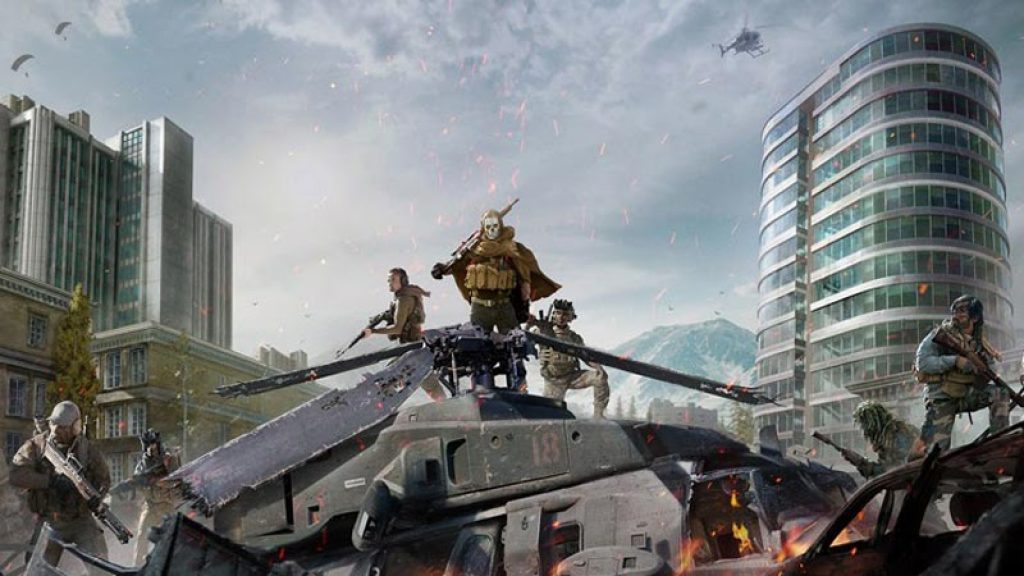 Designed in 2003 by Infinity Ward and published by Activision, this game has been a fan favourite since the beginning of the millennium. A first-person perspective shooting video game, Call of Duty has steadily but surely gained immense popularity. New versions of Call of Duty are released every other year consistently, fans eagerly waiting for the new version of the game replete with larger than life graphics, better virtual ammunition, more varied sites of conflict.
The premise of the game is set during the Second world war scenario, presenting an in conflict view of the British / United States / Red army. Call of Duty versions after 2003 (CoD: Modern Warfare) simulated war scenarios after the Second World War and was the first game in the franchise to present so.
Avid video gamers welcomed the latest version of this epic video game in November 2020 – CoD: Black Ops Cold War. This version is marked to be the finest version of the franchise, with fans playing it well into 2021 – making Call of Duty one of the best video games for millennials in 2021.
Among Us
Developed in 2018, this online multiplayer interface gained recent attention only after the 2020 pandemic, becoming a viral video game gaining worldwide popularity and fanfare amongst all age groups. Developed and published by American game studio Inner sloth, this game is set to be released as Xbox versions in 2021. This video game simulates a space setting where one can play with 10 members known as crewmates on a simulated space ship, with the predetermined number of "killers" known as imposters. The objective of the game is to identify the imposters amongst crew members while fulfilling several "tasks" in the game.
This video game didn't receive much attention in 2018 but recently became a rage in the gaming community because of its easy access. This game is available on android and iOS platforms, free of cost.) The developers have planned on releasing a sequel, "Among Us 2," but due to the rising popularity of the game itself, they cancelled it, deciding to focus on fixing the bugs and shortcomings in the current version of the game itself.
Super Mario Kart
This video game is one of the earliest games in the Video Gaming repertoire. Developed in 1993 by Nintendo – this game became an instant classic amongst video gamers, catering to the likes of all age groups. In this video game, one can experience the inimitable style of the go-kart e-racing through the characters of Mario and his brother- which have by now gained a cult status.
Super Mario Kart later released a sequel – Mario Kart 64, which enabled up to four players to race and battle simultaneously, revolutionary in the late 90's. This video game soon became a symbol of nostalgia for Gen-Z and Millennials. It has served as a rite of passage for every novice video game player since 1993. The latest game in the main series, Mario Kart Live: Home Circuit, was released on Nintendo Switch in October 2020. The experience of video gaming is incomplete without this iconic game making it one of the best games for millennials in 2021. 
Players Underground Battle Ground
Colloquially named PUBG in the gaming community- this video game was a groundbreaking viral game developed by Brendan Greene in 2017. This game has a multiplayer interface, which allows up to 100 players to participate on ground zero, jumping from the aeroplane on a parachute trying to survive harsh, violent situations. This game concentrates on the idea of survival in itself, the winner being awarded "chicken dinners"- now a huge part of popular culture memory.
This video game employs the "battle royale" ideation, making it a cult classic in the global community. PUBG, with its cutting-edge graphics and background score, became more popular during the 2020 pandemic, providing means of virtual communication and an immersive gaming experience.
PUBG developers are working on making this game smoother and bug-free- its updated versions being highly anticipated in 2021, showing the hype for Players Underground Battleground has no intention of slowing down.
Gonzo's Quest
One of the most popular online slot games on the internet- this game is a crowd favourite video game. Generation X would probably prefer some old fashioned free fruit machine games but Millennials are interested in high quality graphics and background storylines in slot games. Developed in 2011 by NetEnt, Gonzo's quest has steadily captured the imagination of gamers worldwide. It follows the story of a famous conquistador Gonzalo Pizzaro with stunning graphics and an enticing background score. The developers created the ultimate experience with this video game by providing a small video to introduce the player to the video slot game's premise. The graphics keep up with the theme and title of the game by depicting intricate rustic, authentic designs as symbols on the spin-reel.
Since this is an online slot game, players also have the unique opportunity to earn real-time cash while enjoying the graphical immersive journey that Gonzo's quest has to offer. Unlike other slot games, Gonzo's quest revolutionized the "spin" feature – an intrinsic part of online slot games with the avalanche feature, which triggers varying degrees of multipliers, which increases the player's chances to secure a jackpot of a hefty amount.
Gonzo's Quest provides an RTP of 96%, which is higher than most other online slot games available on the internet. One of the highest RTPs in classic slots you can find in the 40 Super Hot slot game and it is 95.81%. Gonzo's Quest online slot game is also available for demo play for beginners looking to practice their hand at betting on online casinos for the first time before playing for real-time money.
Conclusion
The new era for video games has arrived in 2021, where developers compete with each other to provide eye-catching graphics and distinctive background scores, leading to an immersive gaming experience. While old games on the market remain classics and top the list of best video games for millennials in 2021, yet these games constantly improve and provide seamless gaming adventures.
Best Video games for millennials need not be perfect, but they are entertaining with accessible interfaces, thereby engaging young and old audiences' minds. While some games remain popular as memories of happy childhood days, and some provide means of earning money, they ultimately provide companionship and entertainment during moments of leisure, making gaming experiences extremely personal and fulfilling.

CaptainAltcoin's writers and guest post authors may or may not have a vested interest in any of the mentioned projects and businesses. None of the content on CaptainAltcoin is investment advice nor is it a replacement for advice from a certified financial planner. The views expressed in this article are those of the author and do not necessarily reflect the official policy or position of CaptainAltcoin.com