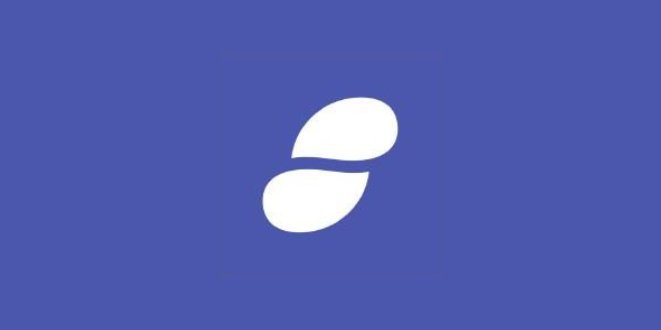 Status coin has performed similarly to the rest of the market in the last couple of weeks. We saw it peak around July 5th, when it reached levels of $0.0887/1342 satoshi. Ever since it has been a slippery slope for the currency, as it kept losing value throughout the month before reaching the monthly low of $0.0601/780 satoshi. In August we've seen a similar picture as Status fell to monthly lows of $0.0324/537 satoshi around 14th.
[vcw-full-card symbol="snt" color="black" currency1="USD" currency2="BTC" currency3="ETH" url="" target="_self"]

SNT has been moving sideways for the most part during the last couple of days and is currently priced at $0.038485 USD (1.17% drop in the last 24 hours)/595 satoshi (1.44% drop in the last 24 hours). Daily trade volume is at measly 631.18 BTC. SNT sports a market cap of $133,561,692 which makes it the 52nd most valuable cryptocurrency on the market.
Most publicized news regarding Status as of late was its addition to Poloniex.
#SNT and #KNC markets are now live on #Poloniex @ethstatus @KyberNetwork

— Poloniex Exchange (@Poloniex) August 15, 2018
This once famous but now a bit forgotten exchange has been slowly regaining its popularity, mostly because of its newfound interest in various ERC-20 tokens. Following that trend, Status and Kyber were recently announced as its latest additions. Deposits and withdrawals of both token went live on the platform; as for Status, you can trade in three different pairs: SNT/USDT, SNT/BTC and SNT/ETH.
---
?Read here about best DASH crypto wallets.
---
However, there was much more going on behind the curtain with this project, which works as an open source mobile DApp browser and messenger built for Ethereum. Santiment, a project focused on delivering transparency and a deeper insight into the crypto world to wider audiences, recently published a list of most active cryptocurrencies in the last 30 days, when it comes to project development. Status managed to place first on this list, thanks to an active and dedicated developer community.
#crypto might be down, but we are still gonna #BUIDL. Here are the top10 according to dev activity over the past 30D.
1. @ethstatus
2. @poanetwork
3. @AugurProject
4. @aeternity
5. @golemproject
6. @raiden_network
7. @_poetproject
8. @rchain_coop
9. @0xProject
10. @Aion_Network pic.twitter.com/2kKlTZSvTE

— Santiment (@santimentfeed) August 22, 2018
The work they do isn't that well publicized but most of it can be found on the project's official Youtube channel. The channel started posting regular Core Devs Meetings about a week ago and the second meeting was held on August 20th. Topics discussed during this last meeting included light clients (LES and ULC), desktop/mobile code sharing and automated testing, hardware wallet questions, security etc. You can find the mentioned video here.
The mentioned YouTube channel is a host to another running series called Status Town Hall. The latest episode of this was held on August 13th and the team addressed questions regarding Status principles, which include liberty, censorship resistance, security, privacy, transparency, free culture, decentralization, inclusivity, continuance and resourcefulness. They also presented a list of issues about their project they already fixed or are aware of and are fixing, which included:
Seed phase stored in database
Weak certificate checks
JSON-RPC server required to work
Spam on the network
Usage of MixPanel
Easy DDoS with whisper packages
End-to-end deterministic builds
Perfect forward secrecy
Cluster single point of failure
Transparency with its technical flaws
Clearly that last one was addressed immediately as the sheer number of issues listed does imply increased transparency, if it makes one wonder how reliable the code is. Still, similar issues are a regular occurrence with crypto projects so it's to be expected that Status will fix them soon enough. Among other things, the team focused on drafts and outlines of what's to come in the following months. You can (and you should, if you are interested in Status) check out the complete Town Hall here.
Several partnerships were announced as well. Apart from the old one with OmiseGo, Status decided to engage in the following team-ups as well:
Smartz was added to the Status dApps catalogue
im partnered with the core team developing Nim programming language to bolster research efforts for Nimbus, a sharding client for Ethereum
Pixura, a protocol for digital asset ownership, became a member of Status Incubate
3-week Digital Hackathon in Partnership with Bounty One and BlockGeeks was confirmed
As things stand, Status seems like a project that isn't focused on grabbing too many headlines, and most of the team is either busy with development or with bringing new people aboard. They encourage their community to tune in and help them out, either by volunteering or applying for one of the many positions that are currently looking to fill. Check out their Town Hall video to learn more and to stay in touch with the project.

CaptainAltcoin's writers and guest post authors may or may not have a vested interest in any of the mentioned projects and businesses. None of the content on CaptainAltcoin is investment advice nor is it a replacement for advice from a certified financial planner. The views expressed in this article are those of the author and do not necessarily reflect the official policy or position of CaptainAltcoin.com