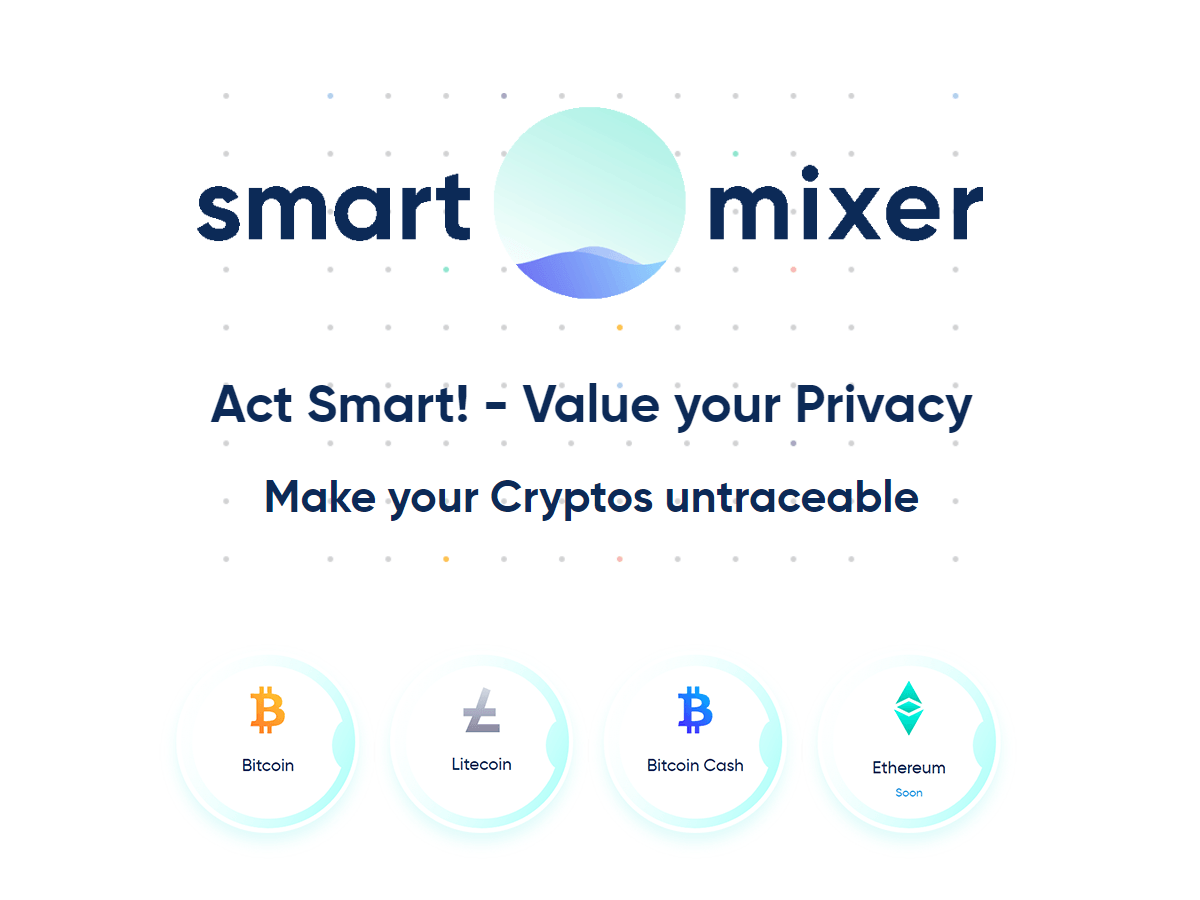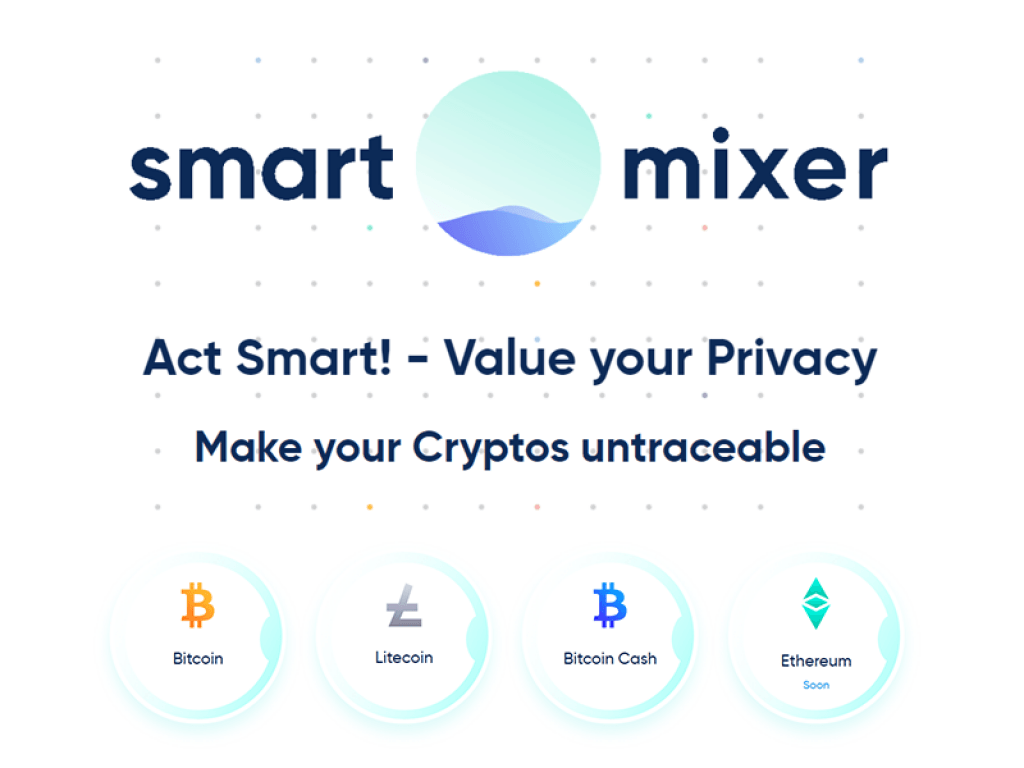 New privacy enhancing solutions presented by Smart Mixer help users protect their financial privacy by supplying them with a complete service for conducting anonymous blockchain transactions. Smart Mixer provides a differentiated solution that offers full anonymity and proof of mixing to every Smart Mixer user.
SmartMixer, a custom cryptocurrency provider focused on improving an essential service to cryptocurrency users, has unveiled its offering, transaction anonymity.
The SmartMixer solution is an important one that protects the identity and transaction details of the SmartMixer user. The team at SmartMixer realizes that anonymity is a crucial component in a digital era that has stripped all notions of privacy away from the end-user.
Financial privacy is of the utmost importance since the value is transferred from one individual to the other. As such, security, privacy, and non-censorship are fundamental tenets of the financial transaction. While the blockchain may offer compelling solutions in security, accounting, and lack of censorship, anonymity may not be a high priority.
SmartMixer exists to address the crucial problem of the lack of financial transaction anonymity in this digital era.
How Does Smart Mixer Work?
The SmartMixer privacy enhancing and anonymizing solution is designed with the end-user in mind in each step of the process. Smart Mixer provides simplicity and anonymity throughout the entire process.
To use SmartMixer, enter the recipient's coin address and send coins. Smart Mixer will mix the coins via a pool of transactions, resulting in the reception of fully anonymized untraceable coins.
Full Anonymity
The application abstains from requesting personal information, thus preserving the identity of the SmartMixer user. Users may track the progress of the mixing process via a link.
This status link is deleted promptly after 24 hours and may be removed by the end-user.
All information regarding the interaction will be wiped from the system. SmartMixer requires no account creation.
Mix Several Cryptocurrencies
Users will have the option to mix bitcoin, Litecoin, bitcoin cash and soon, Ethereum through the SmartMixer platform.
Smart Mixer Referral
Interested users may also earn and grow their cryptocurrency holdings by working with SmartMixer to expand the Smart Mixer platform. SmartMixer affiliates may receive up to 70% commissions on the fees for every mining operation their referral may make.
24/7 Dedicated Customer Service
The team at SmartMixer realizes the importance of efficient and anonymous value exchange and provides full customer service support to address pressing concerns.
SmartMixer Mobile Apps Available Soon
SmartMixer is available for the web and will soon support and launch applications for Android and iOS users.
Privacy oriented users may start using SmartMixer today via the SmartMixer site. Enhance the privacy and fully anonymize transactions today with SmartMixer.
About SmartMixer
SmartMixer exists to promote full privacy and anonymity in blockchain transactions. The platform is recognized for its effectiveness and overall efficiency and continues a pattern of continuous growth with customer centric privacy enhancing solution. With a rapidly loyal base of satisfied customers, SmartMixer will be a leading entity in anonymity and privacy in the blockchain sector. For more information, visit SmartMixer .