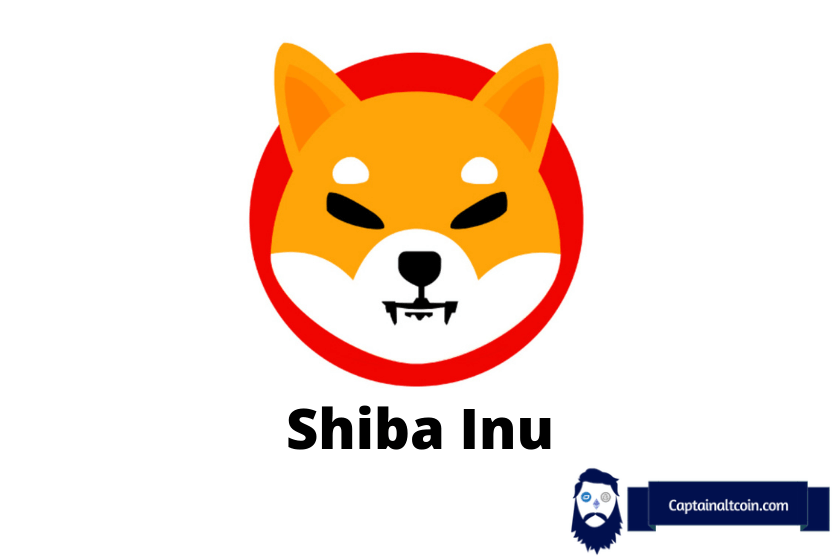 The Shiba Inu Coin (SHIB), which has risen by almost 45 percent in the last few days, has once again stunned the cryptocurrency world. The cryptocurrency was trading at $0.00001264 on Tuesday, with a market valuation of $4,987,163,972 after rising by 49% since Monday. Meanwhile, on Monday, all major cryptocurrency market prices remained negative, with just a minor uptick in the values of the other coins.
SHIB is an experiment in decentralized spontaneous community creation, according to their official website. The authors of this token were inspired by the Dogecoin community. Shiba Inu's developers, on the other hand, want SHIB to be more than a joke. The SHIB Token is an Ethereum network-compatible ERC-20 token. The Shiba Inu is known in the community as the "Dogecoin Killer." A significant community of currency holders also supports and promotes the token on social media sites such as Reddit and Twitter.
Since Wednesday, dogecoin and shiba inu have been trading places in the rankings on a regular basis, creating something of a rivalry. There is an increasing sense of popularity of digital coins across several industries, so the rise of new offerings should not come as a surprise. The online gambling space is witnessing a surge in crypto gambling, where interested crypto gamblers can check out BitcoinGG for an exclusive guide on the same.
However, despite the fact that their fans may not like to admit it, dogecoin and the shiba inu share a vital quality. Caitlin Cook, the head of community at Onramp Invest, a crypto asset management tech startup, says.
According to Cook, both are mostly influenced by the communities that surround them. "The dogecoin community and the shiba inu community are both very, very vocal and committed," she explains.
Why is the value of Shiba Inu going up?
The cryptocurrency market is extremely volatile and unpredictable, and cryptocurrencies that have no justification for being at the top are often pushed up. However, after a tweet from Tesla CEO and Dogecoin investor Elon Musk, the coin has risen in value. After Musk published a photo of his new pet dog dubbed 'Floki,' the price of Shiba Inu surged in a matter of minutes. On Monday, Musk tweeted another photo of the dog with the caption 'Floki Frunkpuppy,' causing the token's price to skyrocket.
What exactly is Shiba Inu?
Shiba Inu, like other new cryptocurrencies, has little information about it at the moment, except from its rapid rise in popularity and market value.
SHIB is the symbol for the crypto token, and it allows users to own billions or trillions of them.
Its website states: "Nicknamed the DOGECOIN KILLER, this ERC-20 ONLY token can remain well under a penny and still outpace Dogecoin in a small amount of time."
According to its website, shibatoken.com, the cryptocurrency is the first token to be listed and incentivized on the coin's own decentralized trading platform, ShibaSwap.
Price forecast for Shiba Inu
Since Dogecoin's buzz has faded down, many new crypto fans have been actively promoting the Shiba Inu Coin. Musk, who has previously advocated for Dogecoin, has suddenly become the face of SHIB price swings, since his pet has become a web sensation. On the other hand, experts believe that such a rapid increase in the price of the token for no apparent reason is not good for investment. Major investors estimate that the coin's value will climb in a year, but only to roughly $0.000018. In the next three to four years, no significant crypto market expert or business predicts that the currency will hit $1.
The risk factor
However, a large part of what makes investing in these tokens dangerous is their vulnerability to price swings dependent on who's talking about them.
Both dogecoin and the shiba inu, according to Cook, are "speculative bets"They're not long-term investments for most people, and most people probably wouldn't have a long-term thesis behind why they would hold them for a long period either."
Experts warn that any cryptocurrency investment might end in a complete loss of capital. Regardless of the cryptocurrency you pick, they typically advise that you only invest what you can afford to lose. Altcoins, in particular, may necessitate extra caution owing to their variations from bitcoin in terms of structure, quantity, and usage.
Bitcoin was created in 2009 to serve as a peer-to-peer payment system. Its blockchain was meticulously designed with a well-considered ecosystem in mind. Bitcoin also has a finite quantity, which means it has inherent scarcity. As a result, it is seen as a store of value by its owners, who also hope that it will become a widely used decentralized digital currency.
These features are absent in the majority of altcoins. Though their communities are a strength, they are extremely reliant on them, as many lack technological advancement and lack a supply cap.
Because of the risk and volatility, Cook says, "I always say that crypto isn't a suitable investment for a lot of people. When you get into more volatile altcoins, it's an even less viable investment for a lot of people that don't have the stomach for it."

CaptainAltcoin's writers and guest post authors may or may not have a vested interest in any of the mentioned projects and businesses. None of the content on CaptainAltcoin is investment advice nor is it a replacement for advice from a certified financial planner. The views expressed in this article are those of the author and do not necessarily reflect the official policy or position of CaptainAltcoin.com