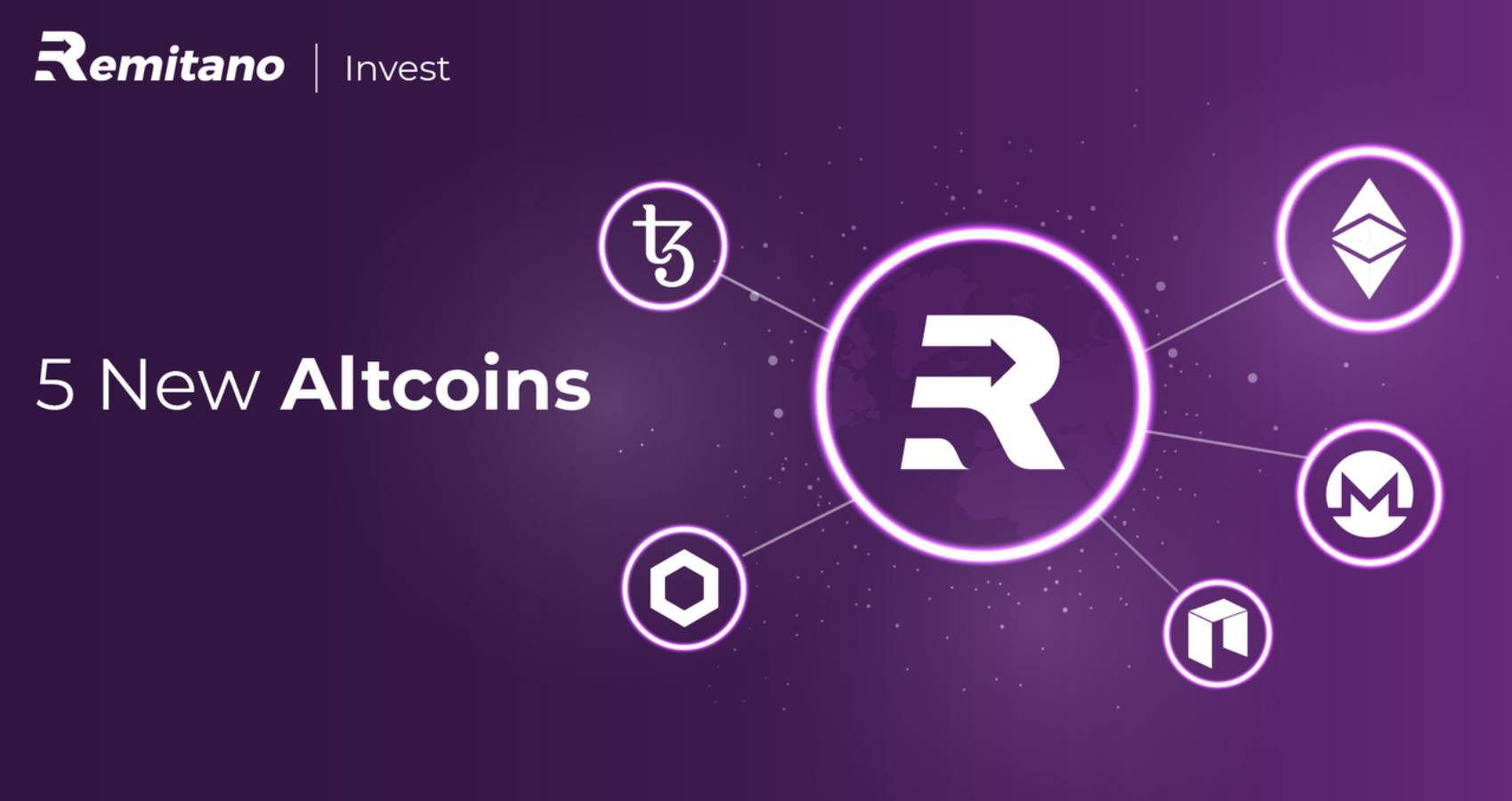 "Every improvement contributing to your outstanding experience is our daily motivation." – Remitano
According to our survey on Remitano about the demand for Altcoin investing in 2020, more than 30% of investors are optimistic and consider Altcoins as a potential investment decision. This is proof of a certain appeal of Altcoins in the cryptocurrency market this year.
Starting from May 4th, 2020, Remitano will officially list 5 new Invest Altcoins.
Based on the desire to diversify forms of investment and provide fast and secure solutions, Remitano Invest has quickly become a reliable swing trading channel for users since its launch.
Following the success, the investment portfolio of the Remitano Invest platform has been expanded to a total of 10 coins, with the inclusion of these 5 new Altcoins: Tezos (XTZ), Monero (XMR), ChainLink (LINK), Ethereum Classic (ETC), and Neo (NEO).
Highlights of the 5 new Invest Altcoins:
Tezos (XTZ): Tezos is a blockchain network that governs itself by establishing a true digital commonwealth. Currently, XTZ is ranked 10th on Coinmarketcap with a market capitalization of 1.4 billion dollars.
Monero (XMR): Established in April 2014, Monero is a cryptocurrency with focus on private and censorship-resistant transactions. Following the data on Coinmarketcap, XMR is ranked 14th and the market capitalization is 940 million dollars.
ChainLink (LINK): Built on Ethereum Blockchain, ChainLink attempts to bridge the gap between smart contracts and real-world applications. According to Coinmarketcap, LINK has 1.3 billion dollars as the market capitalization, making it the 12th ranked coin.
Ethereum Classic (ETC): Ethereum Classic is a version of Ethereum, born in the second hard fork of Ethereum at block 1,920,000. Currently, ETC price fluctuates largely, hence, its reason for being a good cryptocurrency for swing trader.
Neo (NEO): NEO is the blockchain platform and cryptocurrency, designed to bring blockchain to the masses. This is China's first original public blockchain project, known as "Ethereum of China". This is why NEO received strong support from the Chinese investor community and government.
Why Invest?
One year after the launch, Invest has become an effective swing trading channel in Remitano with more than 95% of investments completed in just 1 week. The Invest's successes are recognized by investors based on some dominant characteristics:
Valuable investment choice: By listing potential coins with high market capitalization, indexed in Coinmarketcap, Remitano has selected reputable coins to ensure the potentiality of investments and safety for users.
Manage investment portfolio easily: Easy to use, easy to understand, profit/ loss information is displayed clearly in each transaction.
Get charged only when you have profit: Only 1% transaction fee, Remitano commits to charge on profitable investments, which means that you never pay a transaction fee if your investment closes as a loss.
Fast Swap: Currently, Swap feature is integrated, allowing investors to easily swap with BTC, ETH, USDT, instead of closing the transaction.
How to use Invest?


Step 2: Pick the Altcoin that you would like to invest and click "Invest"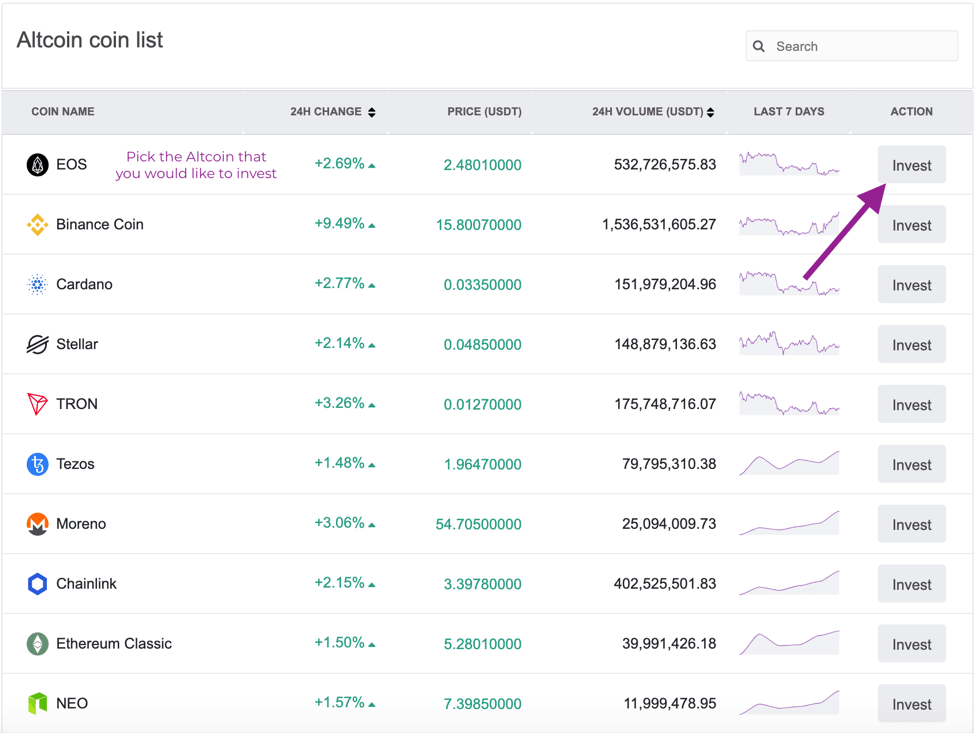 Step 3: Fill in transaction information and click "Open investment"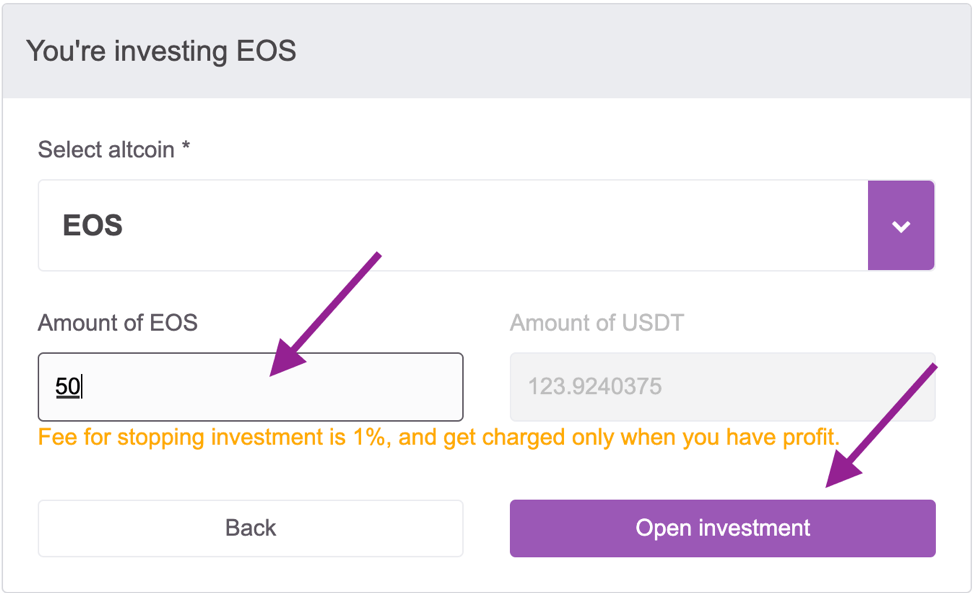 Learn more: How to invest Altcoin? – Altcoin Investment
Notes:
Minimum amount to issue an investment is 20 USDT
Fee for stopping investment is 1%, and you get charged only when you have made profit.
Investors can only close or open orders without being able to deposit or withdraw Altcoin.
Investors can open multiple orders at the same time and monitor their investments separately.
SWAP is integrated to Invest, enables users to swap and convert between Invest coins and BTC, ETH, and USDT.
With the addition of 5 new Altcoins to our product portfolio, Remitano Invest now lists 10 potential Altcoins totally, which are safe and have high market capitalization indexed on Coinmarketcap. This is a perfect Altcoin investment opportunity for Crypto lovers.
"Altcoin season" is coming, don't miss attractive investment opportunities in 2020!