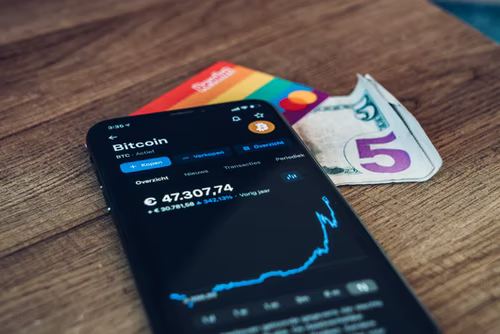 In today's fast-paced world, online trading has become a popular method for people to manage their wealth by making financial investments. With the proliferation of Internet platforms, buying and selling stocks, bonds, and other securities can now be done from the convenience of one's home with ease. However, it is essential to have a fundamental understanding of how the market functions before delving into the realm of online trading.
What is online trading? This is the process of buying and selling various valuable assets through an online trading platform. These platforms allow you to access real-time market information, execute trades, and manage your portfolio all in one central location — a specialized online portal that is part of an advanced software system. Most platforms are user-friendly and easy to manage, making them suitable for traders of all skill levels.
Why is it important to learn about online trading?
Trading online can be an excellent way to regain control of your financial destiny, but it requires the appropriate amount of education and comprehension to be successful. Without the proper education, there is a risk of making costly mistakes or missing opportunities for profit. Online trading learning is crucial for this reason. You should learn not only the fundamentals but also advanced methods and tools, which will give you the ability to make well-informed judgments and move closer to achieving your financial goals.

What opportunities do trading platforms provide?
There is a diverse selection of online trading platforms available, each with its own unique collection of features and benefits. Some are geared towards more experienced traders, providing advanced tools and the opportunity for in-depth research. Others are geared towards novice traders, featuring intuitive user interfaces and a wealth of training resources specifically for those who are new to the trading world. When choosing a platform, it is important to consider your specific requirements and ensure it is suitable for your investment strategy.
What kinds of educational resources are available?
Online trading platforms typically offer a variety of educational tools. Traders use these materials to better understand the fundamentals of trading and improve their investment strategies. Topics such as market analysis, technical indicators, and risk management are covered in instructional papers, webinars, and video lessons offered by various brokers. Some platforms also provide simulated environments where you can practice without risking any of your money.
How important is it to learn risk management?
Trading online can be a tricky business, and it is important to be aware of the risks involved. To minimize the chances of things going wrong with your investments, you can consider the following:
Stick to stocks and industries that you've researched and have a good understanding of.
Spread your money around by investing in a variety of opportunities.
Set strict limits on how much you're willing to lose to limit any potential losses.
In addition to these precautions, it is essential to keep up-to-date with the latest market trends and learn the subject of risk management as thoroughly as possible to be successful in the world of finance.
Trading is a great option to consider if you want to reclaim command of your financial future. On the other hand, for this strategy to be successful, an adequate amount of comprehension is required. When it comes to making money through Internet trading, there is just one factor that truly matters — education. If you have access to the necessary resources and strategies and will spend a large amount of time studying them, you will, without a doubt, be able to make well-informed judgments and achieve the financial goals that you have set for yourself.

CaptainAltcoin's writers and guest post authors may or may not have a vested interest in any of the mentioned projects and businesses. None of the content on CaptainAltcoin is investment advice nor is it a replacement for advice from a certified financial planner. The views expressed in this article are those of the author and do not necessarily reflect the official policy or position of CaptainAltcoin.com