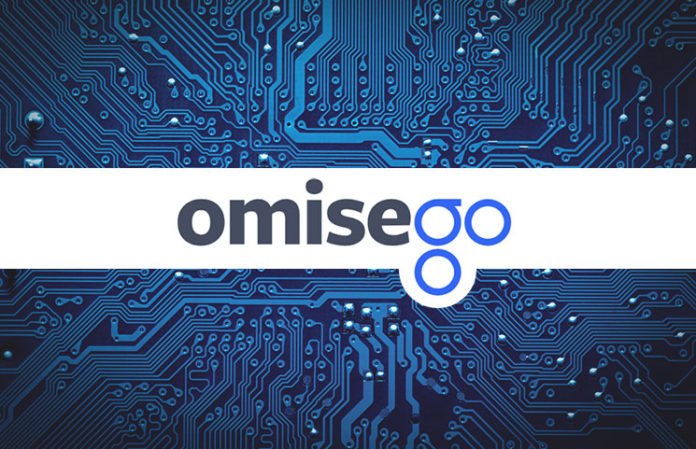 OmiseGO, used to be one of the most popular and ambitious projects in the Ethereum network, has recently shown some progress in the development of plasma. The OmiseGO team stated that they have completed a first plasma iteration "Tesuji Plasma", which now serves as the basis for building future iterations. In the next step, Quantstamp will audit the network and plasma integration to give more confidence to the project.
The Omise team recently reported on the latest developments in the ecosystem. In a medium post, the team has stated that it continues to adhere to the project's roadmap and new developments will be made. The team has moved away from a milestone model and has provided the following roadmap:

Major Milestone Progression of OMG project
The OMG network will serve as a decentralized exchange (DEX). The current ecosystem consists of an eWallet suite and application interface, a plasma blockchain scalability framework, a distributed exchange, and a proof-of-stake consensus mechanism.
OmiseGo's goal is to enable users to send, receive, and store crypto currencies such as ERC-20, ERC-721, tokenized fiat currencies, and more as soon as they are connected to ethereum and plasma with the eWallet software.
Plasma plays a major role in the entire OMG ecosystem. Plasma is a layer 2 scaling solution designed to significantly increase Ethereum's transaction speed. In addition, plasma is a framework for building a scalable Ethereum block chain. A plasma chain is a blockchain that can have any functionality and any consensus mechanism. The only limitation now is that all state transitions on the root chain (the Ethereum blockchain) must be tracked. However, instead of transferring each transaction to the root chain, many transactions are aggregated and transferred to the Ethereum blockchain as a single state change:
Plasma chains are not sidechains. […] While the users of a sidechain must rely solely on the honesty and security of the sidechain, the users of a plasma chain have funds secured by the consensus of the blockchain, as well as an interactive exit game that detects malicious behavior. In other words, if a sidechain is destroyed, the state is lost; if a plasma chain is destroyed, the state is not lost.
Tesuji Plasma is the first iteration of the plasma-based implementation of OmiseGO. The design is based on a minimal viable plasma. Tesuji is currently implemented in the internal test network of the OMG team.
Audits with Quantstamp and Synthetic Minds are currently being conducted. As the OMG team explained in the post, these audits have already proven useful.
Community criticism increases
Despite of this nice-sounding update, OMG team was under some heavy criticism by their own community. The points of criticism are sublimed nicely in this Reddit post:
"
objective criticism (fanboys gonna hate; am omg holder myself):
missed deadlines, then simply remade a new roadmap with awesome buzzwods
other plasma implementations are catching up/doing more
unfulfilled promises from the team such as conglomerate disclosure "very soon" (this was end of 2017)
slowly shifting timelines again. narrative was q3-q4 2018, now its 2019/2020
vlad zamfir was put as advisor on their website, but he made fun of it as he says he "never did anything helpful for omg and is not a fan of plasma as scaling solution"
30% of supply was unlocked/increased and allocated to advisors/team, allowing to maintain rang ~20 at cmc (would be much lower with the previous supply)
army of zealots defending them by all means, even when offered factual/reasoned doubts
ceo likes to tweet a lot of nonsense
they lack basic marketing and pr..
on the other hand they have not had their moment of glory yet, so it may still come."
Overall, OMG is still one of the better projects in the crypto sphere although they did lose some of their faithful holders as the missed deadlines and general silence around the project become too frustrating for them.

CaptainAltcoin's writers and guest post authors may or may not have a vested interest in any of the mentioned projects and businesses. None of the content on CaptainAltcoin is investment advice nor is it a replacement for advice from a certified financial planner. The views expressed in this article are those of the author and do not necessarily reflect the official policy or position of CaptainAltcoin.com