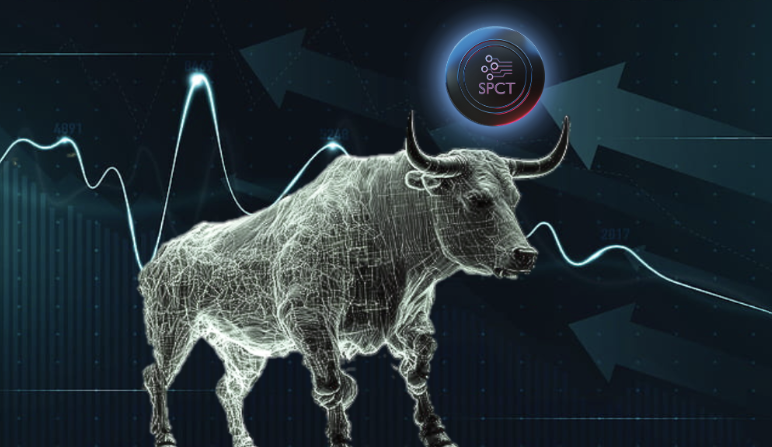 NEO has turned bearish after the price surge achieved following mainnet and testnet upgrades. Meanwhile, eCash's (XEC) momentum continues to indicate a downward trend. Conversely, leading market analysts are showing enthusiasm for VC Spectra (SPCT), anticipating a remarkable 142.42% surge in its value. This positive outlook is fueled by the platform's innovative approach to blockchain asset management.
Which of the three is the best crypto to invest in? Read on to find out.
Will NEO's Partnership With OKX Spur A Significant Rise?
On July 7, Neo announced a partnership with OKX to host an extensive three-month-long APAC Hackathon spanning six cities, featuring prizes exceeding $120,000 and a $1 million grant fund. Neo's objective is to foster greater developer and user engagement on its network, thereby bolstering its price.
Between this announcement on July 7 and September 19, NEO's price has dropped by 19%, from $9.06 to $7.33. Technical analysts, relying on recent NEO price action, believe that this top altcoin may continue in a downturn and potentially drop to $7.29 by October.
On a bullish note, should NEO's price surge above the $7.55 resistance level, there is potential for NEO to rise toward the $8.15 level. With promising volumes, an RSI in oversold territory, and buyer support, NEO may see an uptrend in the coming weeks.
Can eCash (XEC) Grow With Increasing Adoption?
The eCash (XEC) blockchain is a fork of the Bitcoin Cash (BCH) blockchain that dates back to the historic split from Bitcoin. Recent stories highlighting Bitcoin Cash's enormous rise – such as Greyscale's victory over the SEC on August 28 – have inspired some optimism in eCash (XEC) investors.
So, it's no surprise that eCash (XEC) has risen by 12% between August 28 and September 19. More precisely, XEC went from $0.000024 to $0.000027. Furthermore, eCash's (XEC) upgraded protocol significantly enhances user experience and overall transaction efficiency.
With crypto whales cashing in, eCash (XEC) could rise to $0.000043 by year's end.
But while eCash (XEC) has the potential for price appreciation, it is important to keep in mind that adverse market conditions could trigger a downtrend for this top crypto coin. According to experts, rising market volatility may cause the value of eCash (XEC) to fall to $0.000025 in the coming weeks.
VC Spectra Remains The Prime Option To Reap Big Rewards
VC Spectra (SPCT) is revolutionizing the blockchain space with its outstanding price dynamics. By utilizing algorithmic and systematic trading approaches, the VC Spectra platform provides maximized returns on new ICOs.
It is a decentralized hedge fund that gives users voting rights and exclusive access to ICOs and early-stage blockchain startups. VC Spectra's utility currency, SPCT, provides customers with buybacks and quarterly dividends tied to their investment earnings.
Analytically speaking, VC Spectra (SPCT) surged by 37.5% from the Stage 1 price of $0.008 to $0.011 in Stage 2. Stage 3 witnessed an even more remarkable leap, with a 127.27% increase to $0.025. Finally, SPCT rose by an additional 32% to reach $0.033, its current price.
Consequently, the SPCT token has already generated a remarkable 312.5% profit for early-stage investors. Remarkably, some believe that even greater potential lies ahead. Considering the impressive progress of VC Spectra (SPCT) in its ongoing public presale, analysts foresee that there's more to come.
VC Spectra (SPCT) is poised to end its public presale at $0.080. This suggests a 142.42% ROI for new investors and an astounding 900% profit for early-stage investors.
Learn more about VC Spectra (SPCT) and its presale:
Buy Presale: https://invest.vcspectra.io/login
Website: https://vcspectra.io
Telegram: https://t.me/VCSpectra
Twitter: https://twitter.com/spectravcfund
Disclaimer: This sponsored content is not endorsed by CaptainAltcoin, which takes no responsibility for its accuracy or quality. We advise readers to do their own research before interacting with any featured companies. The information provided is not financial or legal advice. Neither CaptainAltcoin nor any third party recommends buying or selling any financial products. Investing in crypto assets is high-risk; consider the potential for loss. CaptainAltcoin is not liable for any damages or losses from using or relying on this content.