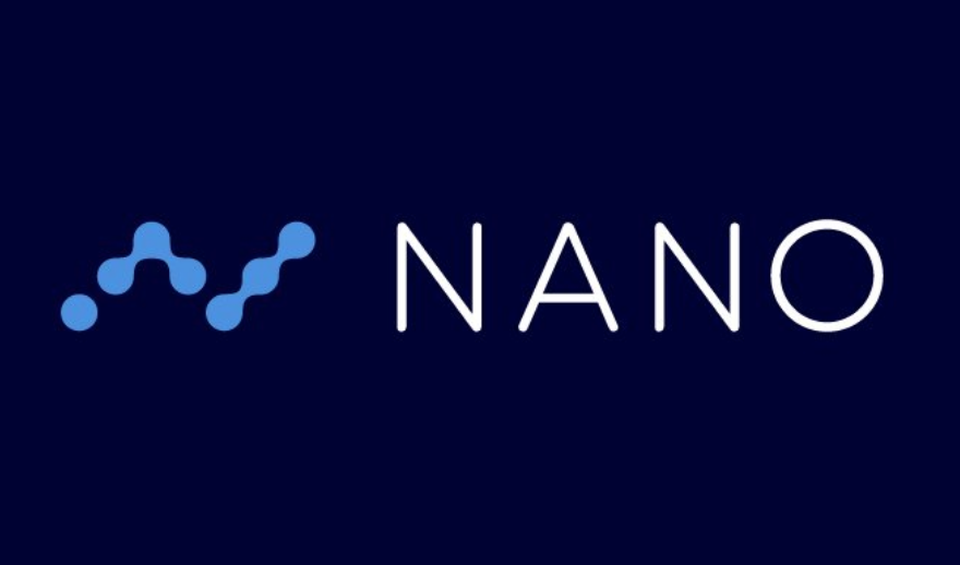 If you bought any Nano in the last week or so, you definitely have reasons to be happy about your newly acquired bags. The currency slogged through the month of July and the first half of August, reaching a low point of $0.8648/14383 satoshi just a couple of weeks ago. Ever since, Nano has been on a rather impressive move, one which escalated quite significantly today and led the currency to its highest levels in almost three months.
Nano managed to grow over 300% in the last two weeks, peaking at $3.70/55060 satoshi on August 26th. The currency has since dropped off slightly and is currently valued at $3.18 USD (-0.98% in the last 24 hours)/44820 satoshi (-2.69% in the last 24 hours). Daily trade volume exploded in the last couple of days and is sitting at 14,081 BTC, with a huge majority of it (97%) coming from Binance. With a market cap of $421,869,106, Nano rose to the 24th spot of coinmarketcap's list of most valuable cryptocurrencies.
[vcw-full-card symbol="nano" color="black" currency1="USD" currency2="BTC" currency3="ETH" url="" target="_self"]
We checked out what Double_B from TradingView had to say about Nano and he agrees that the currency is due for a pullback:

"Blue is next major resistance, waiting for pull back to yellow to re-enter after a quick 2.5X from green to red."
While the price action was very positive indeed, the fundamentals didn't lag behind either. The developers recently performed a stress test of the Nano beta network and the results were promising. Users reported an average sustained txps of 75 over 30 minutes of testing, with the throughput peaking at 756 txps. One community node managed to record 5730 txps over a 10 second period under some special conditions. These numbers aren't exactly impressive when compared to some other projects that clocked tens of thousands of transactions per second, but they are a step forward for Nano.
The details of this testing were covered in a Developer Update posted on August 20th. Developers confirmed that the testing went as expected and added that upcoming features like Lazy Bootstrapping and Vote Stapling will increase these averages in the future. The update also mentioned the v15/15.1 version of the Nano node being finalized (which has since had its version number changed to 15.2) and prepared for implementation on September 1st.  It was also revealed that two Nano developers will be visiting the Voice of Blockchain conference in Chicago, where they'll be speaking on a panel focused on blockchain scalability.
---
?Do you want to know what is the best altcoins to buy this year?
---
Nano adoption has gained a solid boost as Bitcoin Superstore added it to its lineup of accepted cryptocurrencies. The superstore lets users purchase physical/electronic gift cards from retailers such as Amazon, Visa, Nike and 200,000+ other online shops. Another important event that will positively influence overall demand for Nano was the recent acquisition of NanoWallet by BrainBlocks, an instant and feeless payment processor centered on the Nano cryptocurrency. This will create a direct, fast and secure payment gateway for any NanoWallet user out there.
In other important updates, Nano Center initiated a community challenge meant to motivate people to start running Nano nodes and improve the robustness of the network. While currently having somewhere between 450-550 nodes, this challenge wants to see the network sporting 1000 operational nodes by the end of 2018. Finally, the project released a Nano desktop wallet 1.1.0, which is now suitable for the v15.2 nodes and includes several fixes, improvements and security patches.
Overall, Nano has done well to recover from the aftershocks caused by the Bitgrail hack and the bear market we are currently in. It remains a decentralized project with solid technology and a dedicated development team that should do well if/when the next crypto bull run comes.

CaptainAltcoin's writers and guest post authors may or may not have a vested interest in any of the mentioned projects and businesses. None of the content on CaptainAltcoin is investment advice nor is it a replacement for advice from a certified financial planner. The views expressed in this article are those of the author and do not necessarily reflect the official policy or position of CaptainAltcoin.com