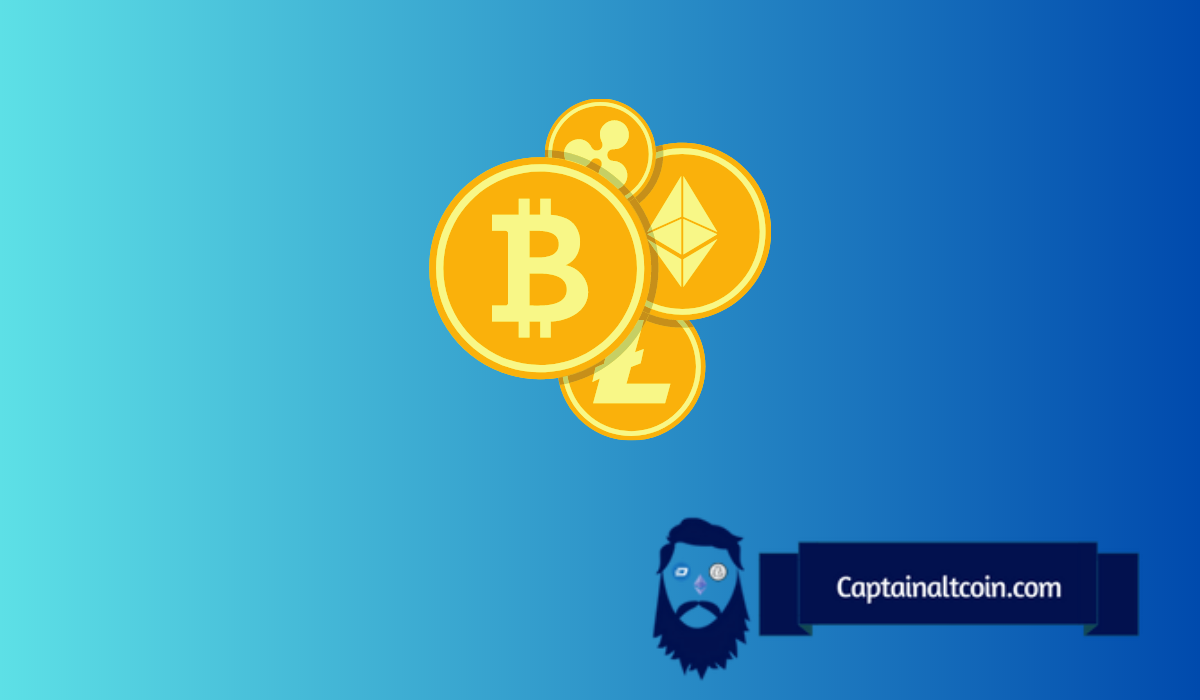 Altcoins can either make you a fortune or leave you in financial ruin. As the saying goes, "Those who cannot remember the past are condemned to repeat it." So, let's delve into the annals of crypto history to understand this better.
Back in 2017, the crypto market was dominated by several altcoins that were considered the next big thing. Bitcoin Cash (BCH) was trading at $1900, Dash (DASH) at $1100, NEM (XEM) at $0.68, Monero (XMR) at $351, and IOTA (MIOTA) at $3.92. These coins had a dedicated community of believers, or 'maxis', who held onto their investments with unwavering faith.
However, what transpired next was a shock to many. Despite the strong belief and support from their communities, none of these coins managed to reach a new all-time high in the subsequent bull market. Some of these coins might not even ring a bell today. So, what exactly happened?
Trade on US-Banned Exchanges With No KYC 🤫
Tired of missing hot new listings because your favorite exchange is banned in the US? 🇺🇸
With RocketXchange you can finally trade on Kucoin, ByBit and more without registration or KYC! 🙌
Simply connect your wallet to access every coin. No VPN needed.
Seamlessly bridge between EVM, Solana, Cosmos and 100+ chains. Discover the next crypto gem with low fees.
Take your trading to the next level with:
Instant access to banned CEXs 🚫
No KYC required 🙅‍♂️
Trade on your terms – no registration required
Maintain full custody – tokens stay in your wallet
Access liquidity across leading DEXs and CEXs
Bridge assets quickly between any blockchain
Escape CEX limits today with RocketXchange!
Show more +
As the bear market set in, these altcoins experienced a staggering 90% drawdown. The 'maxis', or bag holders, continued to buy the dip and hold onto their investments, leading to a significant bleed in their portfolios. This created massive selling pressure from these disillusioned investors.
The reality is simple: after holding onto their investments for so long, these investors saw new coins outperforming in the upcoming bull market. The natural response? They sold their holdings as soon as new investors entered the market.
The result was not just a failure to reach dollar all-time highs, but these altcoins were also decimated against Bitcoin (BTC).
So, what's the takeaway from this historical lesson? Here are some key strategies:
Avoid becoming a bag holder: Holding onto an underperforming investment in the hope of a turnaround can lead to significant losses.
Identify the next big thing: Stay updated with market trends and identify promising new coins.
Ride the wave: Invest in these promising coins and ride the wave of their success.
Know when to exit: Sell your investments at the right time to maximize profits.
Remember, sometimes the best lessons are learned from the mistakes of others. In the high-stakes game of altcoins, historical knowledge and strategic decision-making are your best allies.
Conclusion
The performance of an altcoin in a previous bull run does not guarantee its success in the next. The crypto market is highly volatile and influenced by a myriad of factors. Therefore, it's crucial to stay updated with market trends, perform thorough research, and make informed decisions rather than relying solely on past performance.
In essence, while historical data can provide valuable insights, it should not be the only factor guiding your investment decisions. The key is to balance between learning from the past and adapting to the ever-evolving crypto landscape.
The analysis is based on the tweet by @crypthoem

CaptainAltcoin's writers and guest post authors may or may not have a vested interest in any of the mentioned projects and businesses. None of the content on CaptainAltcoin is investment advice nor is it a replacement for advice from a certified financial planner. The views expressed in this article are those of the author and do not necessarily reflect the official policy or position of CaptainAltcoin.com