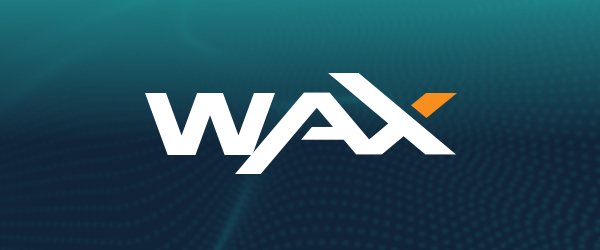 The team behind WAX Token launched 5 products in under 8 months. Can't keep up? Me neither.
If you bought WAX Tokens or WAX Coins in the ICO (or any ICO) and have been following the Worldwide Asset eXchange project, you were probably a little nervous for a while there. The WAX Token team, and seemingly every blockchain company, was delayed on its roadmap and product releases.
Flash forward to today, several announcements and token bounces later – the WAX project is on a markedly different path for 2019 than it was in 2017-18.
Here's a 2018 recap of the WAX blockchain project.
WAX proves it: they're hyper-focused on virtual items
OPSkins is the WAX-owned platform where customers can buy and sell items that are on the WAX Blockchain or use their WAX ExpressTrade wallet to trade with other customers. OPSkins is the largest marketplace in the world for virtual items. In 2015, OPSkins opened to serve the CS:GO community as an alternative to the Steam Community Market. Unlike Steam, OPSkins allows its customers to buy and sell their CS:GO (and many other) items for real money. This market is surprisingly large, lucrative, and benefits from incredibly high item values. By 2016, they had "served over 1 million customers, doing over 50k+ transactions per day".
Which put the owners of OPSkins – the team behind WAX Coin – at a prime vantage point to solve the problems in the virtual items industry related to centralization, fraud, and payments processing.

Enter the WAX Token project, a purpose-built blockchain specifically designed for creating, buying, selling and trading virtual items. As a trading and e-commerce platform, WAX makes trading virtual items easier than ever, and WAX is committed to making sure its users don't even realize they're using a blockchain. The experience feels like an e-commerce experience, with the ability to interact with 3D virtual blockchain items.
WAX Explorer: the body of an e-commerce catalog, with the engine of a block explorer.
Earlier this year, WAX boasted a completely re-imagined take on a traditional block explorer, including a user-friendly, interactive and highly visual interface for navigating the WAX token network.
WAX merges blockchain technology with a highly interactive and visual shopping environment that resembles any "non-blockchain" e-commerce site like Amazon or WarbyParker. The difference is that WAX employs blockchain technology and digital currency to establish a decentralized ecommerce platform. An interesting direction to take for a "block explorer", which has hitherto been modeled off of Etherscan. In this choice, WAX is making it clear that they are designing for the general consumer, instead of only catering to the crypto audience.[1]
WAX token transaction volume surpasses many giants
Many judge blockchain projects by market capitalization alone, and Bitcoin leads the conversation in this respect. But the amount of activity on a particular network can – and should – be a clear indicator of future value.
As the "go-to" marketplace for buying and selling digital gaming skins and assets, the WAX network boasts some of the highest transaction volume in crypto-industry. As of the time of writing, WAX's transaction volume currently exceeds Bitcoin's by a factor of eight.
In addition, WAX has achieved success with its first two strategic partners:
VGO– Since the partnership began in June 2018, VGO has become the most transacted blockchain DApp in the world with over 5 million transactions, trades, and unboxings every day.
vIRL – Pronounced "viral", these are real-life items that have a digital counterpart which you can buy, re-sell, and swap with other users instantly on WAX ExpressTrade and OPSkins — and then redeem them for the real-world merchandise at any time. According to their website govirl.io, you vIRLs include sneakers, apparel, video game gear, and more".
These partners allow their products to be tokenized on the WAX blockchain, and together they likely comprise a large majority of WAX's reported 5M+ daily on-chain transactions. Other items contributing to that volume are in-game currencies like Fortnite's VBucks and WoW Gold, Xbox and PS4 Games, and any other item for sale on OPSkins – which now exclusively sells WAX Blockchain items. They have mentioned in past updates that they have open APIs that allow anyone to create an e-commerce marketplace that sells WAX items.
WAX ExpressTrade – a token wallet with a twist
WAX users buy and trade digital assets with the WAX ExpressTrade, an easy-to-use "wallet" for your digital items. Since WAX ExpressTrade was modeled after Steam's interface, tens of millions of gamers already know how to navigate it.
Since the wallet is focused on trading, users can swap and trade items back-and-forth in an instant with their friends, fans, and customers around the world.
WAX's trading ecosystem cuts out middlemen: even when it's them
Nothing is better proof of WAX's relentless pursuit to become the dominant player in blockchain-based trading other than the recent departure of OPSkins from the Steam Marketplace and CSGO skin trading. Steam is owned by Valve, which is a centrally-controlled ecosystem of gamers and they clearly took issue with the launch of WAX ExpressTrade.
Shortly after announcing that OPSkins items (at the time, primarily CSGO weapon skins) would trade freely on WAX ExpressTrade, the company served a cease-and-desist to the company. WAX and OPSkins proceeded anyway. The ironic thing, is there are still hundreds of websites that freely use both the Steam API and OPSkins open-source code that is still available on GitHub.
Despite the fact that decentralized, peer-to-peer trading ecosystems will inevitably disrupt the nature of centralized e-commerce marketplaces like OPSkins, they charge forward. They have open APIs that welcome any e-comm entrepreneur to open their own "OPSkins".

WAX coin holders beware
At its core, WAX boils down to a quote by the Nobel Prize-winning economist and mathematician John Nash who said:
The Best for the Group comes when everyone in the group does what's best for himself AND the group.
Wax is a decentralized, democratically-managed e-commerce marketplace that exists for the benefit of its users (and no one else). The problem with marketplaces is that they are tricky to get right.
In other words, WAX does not churn profits for a centralized, third-party "controller." For better or worse, if the WAX token price is any indicator, they appear to move and push code quickly – without consideration for what it might do to the price of the WAX coin.
Amazon and eBay, for example, exist to earn profits for their shareholders, skimming profits off the top of every sale. Because WAX cuts out the middleman, prices on the network stay lower than centralized competitors.
The bullish case for WAX
A massive, $50 billion e-commerce market for "virtual items" is swirling through the nether-reaches of the internet like a hurricane. Nevertheless, if you're not a video game enthusiast, this market is completely unknown to you. In fact, you'll probably balk in disbelief that the market even exists…
"Virtual items" include "digital skins" and other online gaming assets that set your video game avatar apart on internet-based platforms, such as Fortnite. These virtual items allow you to personalize your online identity with uniquely-painted firearms, different colored outfits and other kinds of "bling."
Virtual items are essential to online gaming culture, and WAX taps into this market by allowing gamers to buy, sell and trade all kinds of virtual items and game-related digital assets through its blockchain e-commerce platform.
Just how big is the market for digital assets? As of August 2018, nearly 80 million people around the world were playing the online game Fortnite, and most of these players are interested in acquiring skins help them stand out in the game. In fact, Newzoo forecasts that in 2018 "2.3 billion gamers across the globe will spend $137.9 billion on games." Some estimate that the market is speeding toward $200 billion in size…

Earlier this year, Michael Novogratz said in a statement about WAX:
Blockchain and video gaming – at a high level
Online gamers spend many hours each day in digital gaming environments. In fact, one user reported that he spends between 8 and 10 hours a day playing Fortnite. During these countless hours of gameplay, users form deep friendships, social alliances and hierarchies of interaction. Some players become famous and revered for their skills and looks, which bleed into the lore and mystique of the "online gaming culture." As a result, styles and "must-have" trends emerge.
To understand this a little more clearly, imagine yourself as a kid who just joined a private school. The student body has gathered for morning assembly, and everybody's wearing the same navy-blue pants, white Stafford shirt and navy-blue tie. Except for today, you're a little different. You have a hot-pink notebook, bleach-blond hair and a diamond stud in your tooth. Even better – you're a rising star on the football team.
Suddenly, you're the popular one. Others want to emulate you, and thus, a "must-have" trend is born…
It's the same for digital gamers. They start out with a uniform look on their gaming platforms. The ones who perform well, often unlock rare outfits and weapons that they kit out their avatar with. This builds an association between these "rare items" and "level of skill". Suddenly, all of the good players you admire are adorned in hard-to-acquire items — creating irresistible social pressure to buy virtual items that set you apart.
Virtual Items Are Selling for Tens of Thousands of Dollars
Buying creative skins and virtual assets is one of the fastest ways to rise in popularity on a gaming platform. In fact, many gamers will spend $5,000 just to purchase a sought-after skin — like a fire-breathing dragon motif for a rifle.
In January 2018, WAX sold a souvenir CSGO skin through its OPSkins.com marketplace for $61,000. The skin was used by one of the pro teams in a famous major league match, which is why it became so valuable. Needless to say, these collectibles can be a lot more valuable than a few thousand dollars.
WAX Token / Coin Price
WAX doesn't offer up statements about token movement or coin price fluctuations. There has been so much going on with this company in the last 6 months, it's anyone's guess as to where it will end up. 2018 was brutal for speculators – here's hoping that some of WAX's project updates, advancement, and overall consumer adoption turns into gaining some ground back!

CaptainAltcoin's writers and guest post authors may or may not have a vested interest in any of the mentioned projects and businesses. None of the content on CaptainAltcoin is investment advice nor is it a replacement for advice from a certified financial planner. The views expressed in this article are those of the author and do not necessarily reflect the official policy or position of CaptainAltcoin.com