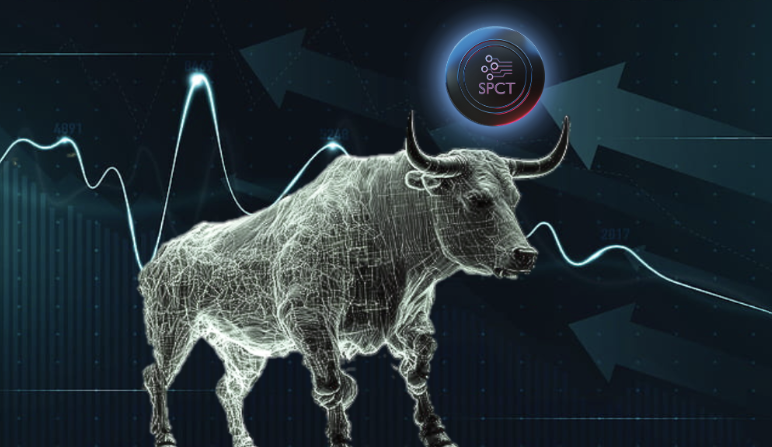 If you're looking for something profitable and useful to invest in on the blockchain, then you've come to the right place. We're here to talk about VC Spectra (SPCT), a newcomer in the crypto market that has already stunned investors and brought them excellent gains, even though it is still in Stage 2 of its presale.
So, let's discover what VC Spectra is and what you can expect by investing in this project!
VC Spectra (SPCT) – Turning Rookie Investors Into Pros
VC Spectra (SPCT) is a decentralized hedge fund that's bringing something completely new to the Fintech sector. Namely, it allows people who have no investing or crypto experience to successfully invest and make excellent returns. So, even if you've never invested in anything before, VC Spectra (SPCT) can turn you into quite a successful investor in no time. How?
Well, VC Spectra (SPCT) offers five investment funds filled with high-potential and growth-driven projects, which you can invest in and earn great returns. All you'd have to do is buy the VC Spectra token, SPCT, choose a fund or multiple funds, and wait for the returns to roll in.
So, you won't have to do research, analysis, trend tracking, or anything else that goes into finding sound investment projects yourself. The team over at VC Spectra (SPCT) will handle all of that while always making sure that you get maximum returns and minimal risk.
VC Spectra (SPCT) finds the most lucrative investments on the blockchain and in the technology sector by using algorithmic and systematic trading strategies, which allows it to conduct comprehensive analyses and identify profitable trends and patterns. Both those strategies allow VC Spectra (SPCT) to make informed investment decisions, follow trends, make timely trades, and much more.
VC Spectra (SPCT) holders will also get excellent benefits from the token, such as quarterly dividends, voting rights that enable you to participate in token sales, buy-back options, access to exclusive pre-ICOs, full control over your assets and investments, and more.
The VC Spectra (SPCT) Presale Journey
VC Spectra (SPCT) truly started out its presence on the crypto market with a bang. Namely, it held a private seed sale and raised $2.4 million. After that, the public presale started, which saw SPCT entering Stage 1 and selling at $0.008.
Due to great demand and investor interest, Stage 1 of the public presale ended quickly as all the tokens that were planned for Stage 1 were sold out. Then, VC Spectra (SPCT) entered Stage 2 of its public presale, selling at $0.011, which marks an incredible 37.5% increase from the initial price.
So, as you can see, VC Spectra has already realized excellent returns for investors, even though it just started out. By the end of the presale, SPCT is set to sell at $0.08, which, if you buy some tokens now while SPCT is still in Stage 2 of its presale, will present 627% gains for you!
And when SPCT hits exchanges, experts believe that its potential for growth is incredible, stating that the token will grow exponentially due to the services it provides and the game-changing investment opportunities it comes with.
Find out more about the VC Spectra presale here:
Buy Presale: https://invest.vcspectra.io/login
Website: https://vcspectra.io
Telegram: https://t.me/VCSpectra
Twitter: https://twitter.com/spectravcfund
Disclaimer: This sponsored content is not endorsed by CaptainAltcoin, which takes no responsibility for its accuracy or quality. We advise readers to do their own research before interacting with any featured companies. The information provided is not financial or legal advice. Neither CaptainAltcoin nor any third party recommends buying or selling any financial products. Investing in crypto assets is high-risk; consider the potential for loss. CaptainAltcoin is not liable for any damages or losses from using or relying on this content.