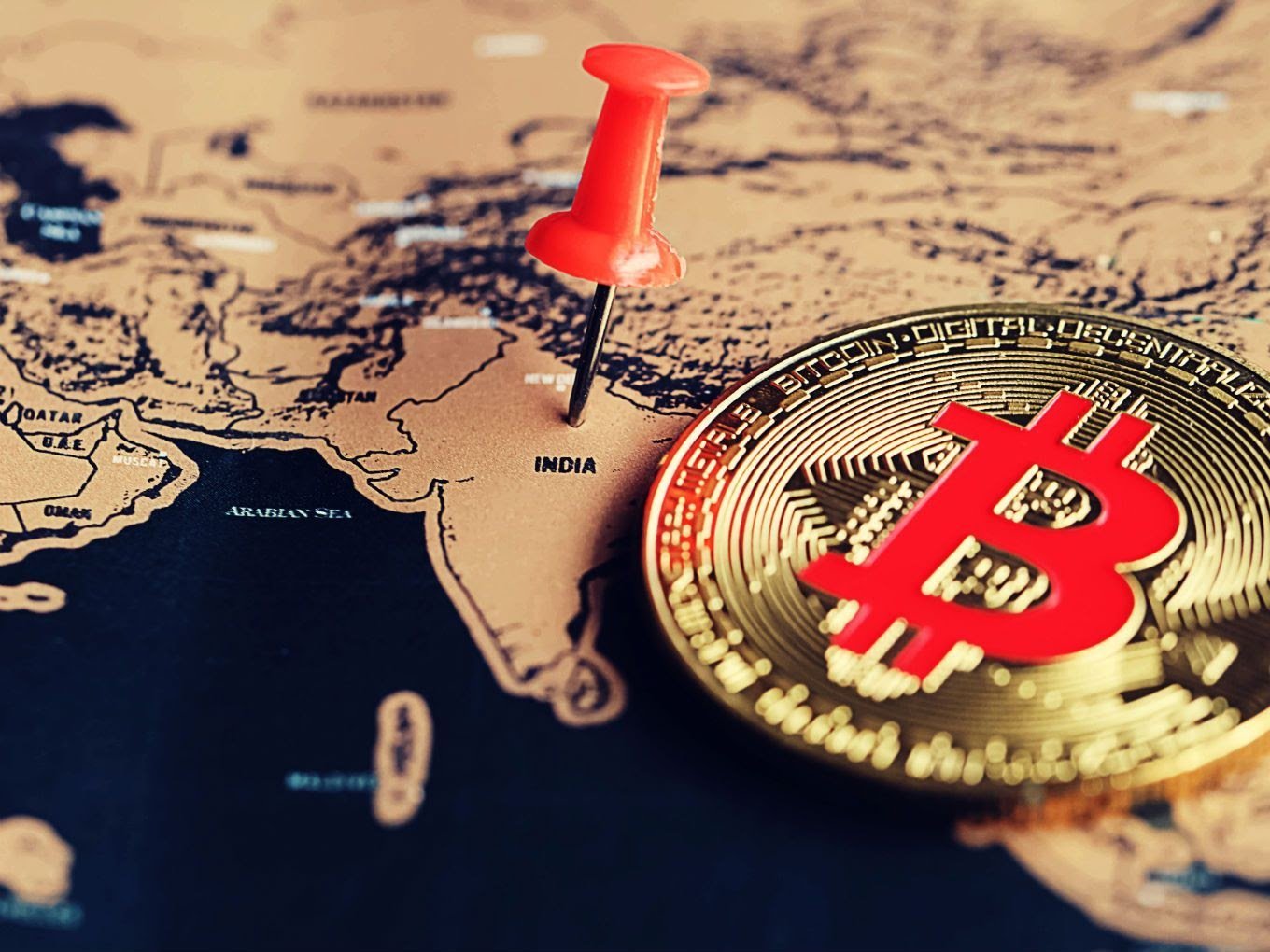 India To Become the Next Forefront of Crypto-exchange is A Strong Bull Indicator
India continues to implement nationwide lockdown due to the on-going COVID-19, people are getting laid-off, factories are losing orders, but there has been a craze for cryptocurrency amid the crisis. Several crypto-exchanges have reported that the trading volumes and the number of new users have witnessed significant growth in the past two months.
The new enthusiasm for crypto could be the combined result of the easing of regulations and the pandemic. March 2020, the Supreme Court of India opened a new page of India's crypto industry, lifting the Reserve Bank of India's ban on banks' dealings with crypto-related firms. With the RBI confirming the legal status of cryptocurrencies, companies have seized the chance to open their business in India, and crypto become an ideal store of value as countries printing more fiats to restore economic growth.
It seems that being forced to stay at home, people have more time to explore Bitcoin trading. According to Nischal Shetty, CEO of cryptocurrency exchange Wazirx, the exchange has recorded a peak daily trading volume of over $10M: "Our trading volume before the lockdown in India used to be around $1M. It has grown over 10X in just 60 days."
What Does the Future Hold For Bitcoin in India?
Bitcoin is a unique asset comparing with traditional ones, as its value is not pegged to or backed by anything so there aren't any company performance reports to study. The valuation of Bitcoin comes almost entirely from speculation on future adoption and it does follow the demand-supply rule. To put it simply, the wider Bitcoin adoption there is, the more likely its value will continue to increase.
Bearing this simple rule in mind, and we will find India a very promising place for Bitcoin to gain ground.
First of all, India holds a 1.3 billion population. People aged between 15 to 54 occupy 59% of its vast population and people in this age group are often considered as the major players in the crypto market. A private Bitcoin company even goes as far as to open an association called the Digital Assets and Blockchain Foundation India (BFI) to popularize the concepts of Bitcoin to ordinary people. With such a potential market, the crypto market in India could grow exponentially as long as the regulations continue to improve.
Another positive factor is the massive amount of funds that continue to flow into India. In recent years, India has become a global investment destination. Long before the lifting of the blanket ban, bitcoin was already widely used in India. In 2019, more than 500 merchants in India and five of its largest companies, including Dell, accepted cryptocurrency as payment. Bitcoin has proven itself a promising asset and institutional investors are catching up to add Bitcoin to their portfolios.
Is Now the Time to Hold More Bitcoin?
When discussing the recent market, Justin Kwok, the Analysis Director of Bexplus Exchange, remains positive towards Bitcoin's long-term performance: "India has everything Bitcoin needs to thrive – government recognition, promising user base, and an increasing demand for speedily and decentralized token. Some of our users have expressed their concerns for the recent market dips, but if we look into the data of the past two halvings, corrections are normal occurrences. Bitcoin's wider adoption in India would certainly drive up its prices massively in the long term. Now could be the time for traders to accumulate more Bitcoin and wait for the bull."
Justin also recommended that for those Bitcoin-curious, they can start by doing freelance jobs and tasks. Some websites even allow people to earn BTC by play games. As for the ambitious people, leveraged trading remains one of the most profitable instruments to generate more BTC, more so now that the market is more volatile.
How Leveraged Trading Work
In leverage trading, every fluctuation is an opportunity to generate profit. You can long or short BTC with leverage. If the market goes as you predicted, your investment will generate exciting returns. Furthermore, leverage trading allows you to open a position X times more than your initial investment.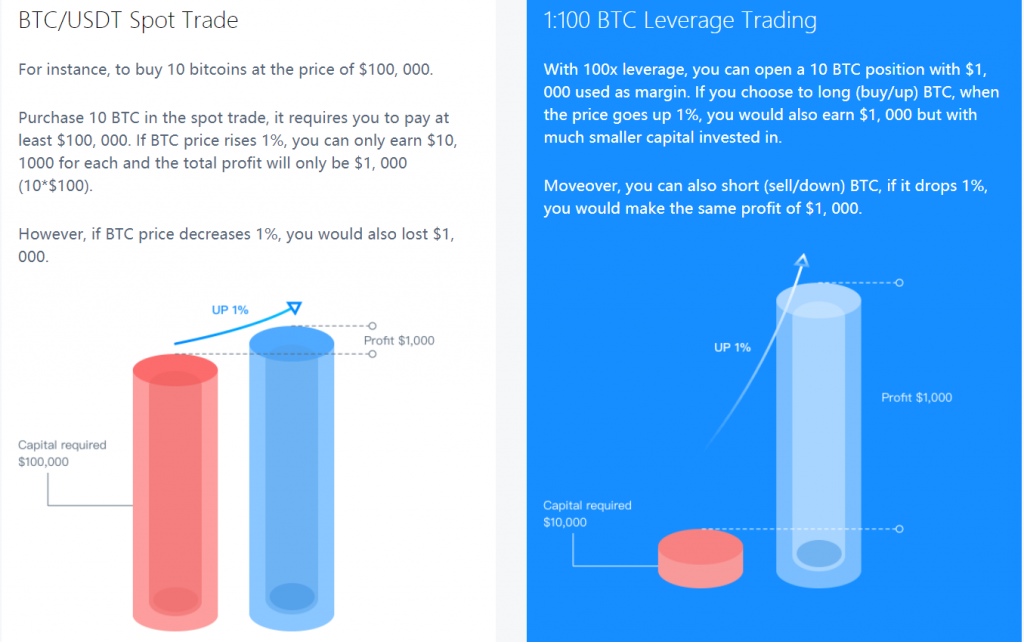 To illustrate, with the 100X leverage offers by Bexplus, you can open a short position of 10 BTC and you only need to invest 0.1 BTC as margin. If you generate a 10% profit, you will earn 1 BTC, making your ROI 1000%.
Bexplus was established in late 2017 and registered in Saint Vincent and the Grenadines. Bexplus is available worldwide including the U.S., Japan, Iran, India, and Korea. Without KYC requirements, you only need to verify your email then you could start trading within a few minutes. Its minimalist interface, demo trading mode, and 24/7 customer support are some of the features that set it apart from other platforms, making it an ideal choice for both beginners and seasoned traders.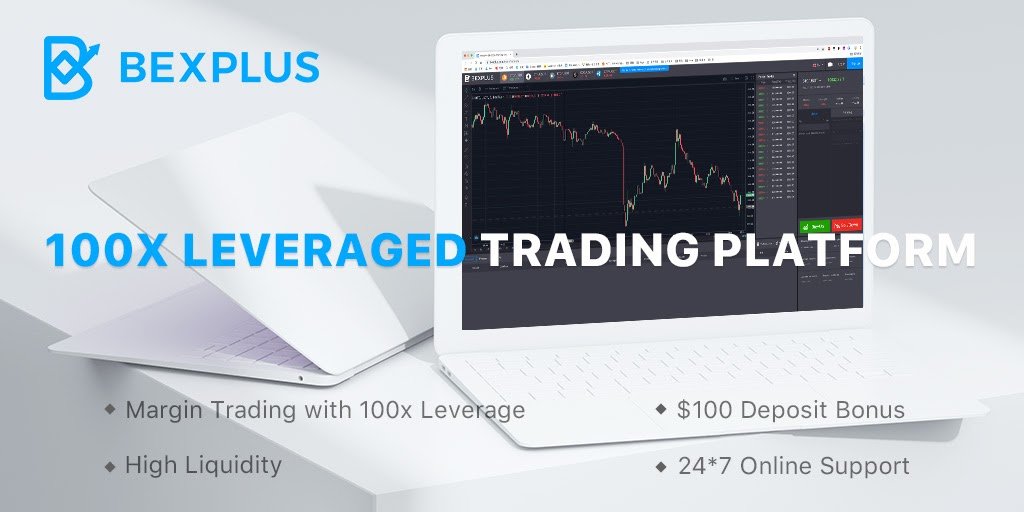 Bexplus now offers a 100% deposit bonus to every user and active users are eligible for a 10% transaction fee. Deposit 1 BTC and 2 BTC will be credited in your account, now is the best time to start accumulating more BTC with Bexplus!
No KYC requirement
Interest-bearing wallet with up to 30% annualized interest
Replenishable demo account with 10 BTC
100% bonus for every deposit and 10% off transaction fee
Mobile App with 24/7 market notification
Affiliate program with up to 50% commission reward

CaptainAltcoin's writers and guest post authors may or may not have a vested interest in any of the mentioned projects and businesses. None of the content on CaptainAltcoin is investment advice nor is it a replacement for advice from a certified financial planner. The views expressed in this article are those of the author and do not necessarily reflect the official policy or position of CaptainAltcoin.com