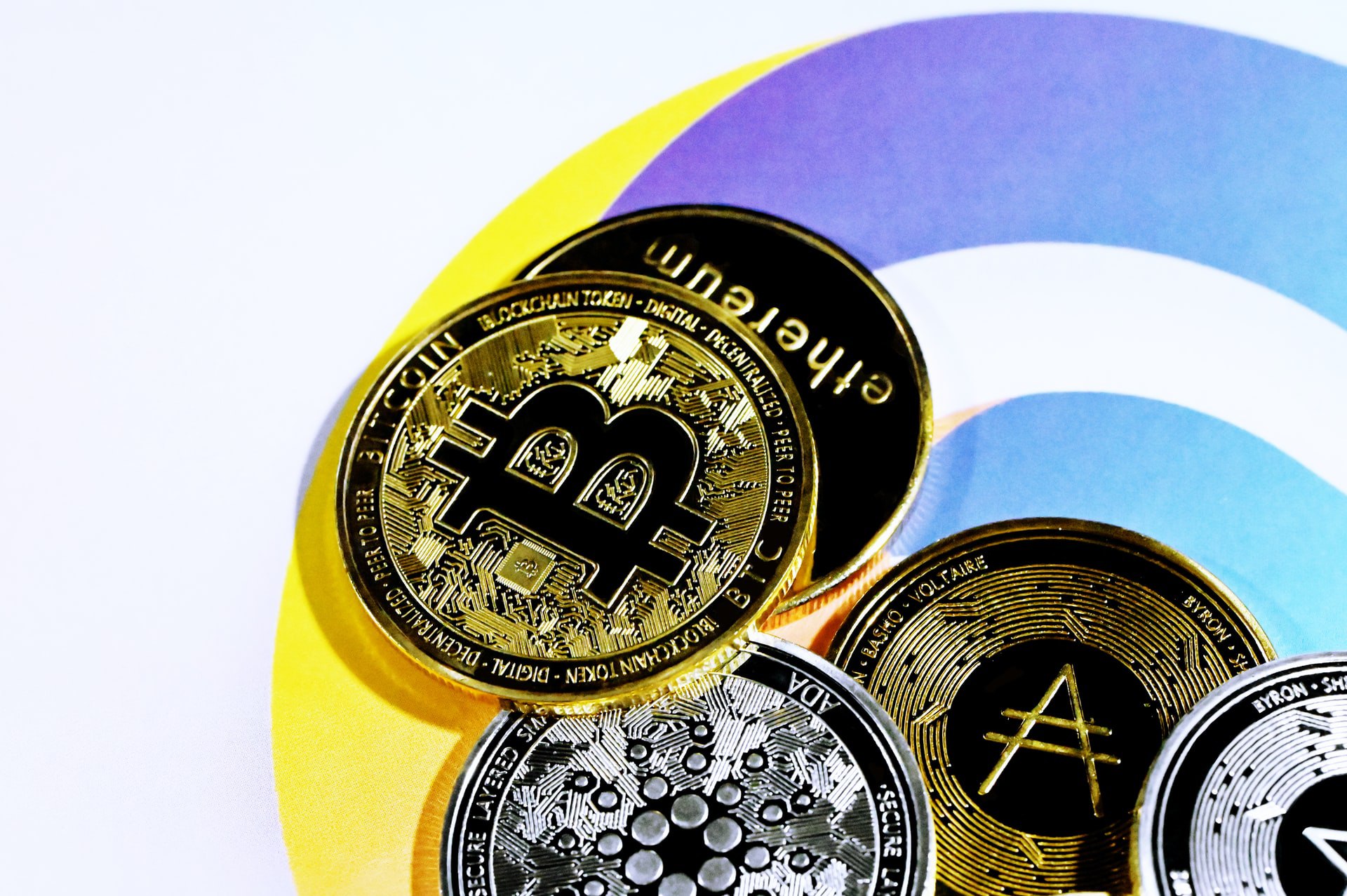 Photo by Quantitatives.io on Unsplash
If you've ever heard of people getting crypto coins for free, then they've probably been the beneficiary of an Airdrop.
Airdrops are initiatives created by developers that involve sending free tokens to members of their communities. These might involve hundreds, or even thousands, of wallet addresses depending on the size of the project. Sometimes crypto users get them for nothing, other times they get them for completing a task: either way, they're an attractive proposition to most crypto enthusiasts.
This article will explore the thinking behind crypto airdrops, and how you can put yourself into a prime position for receiving one.
What's the point of airdrops?
Airdrops are essentially marketing campaigns. When a new crypto project launches, its developers want to create publicity around it, and there are fewer better ways to do so than by giving away free stuff. Think of online casinos who award new players no deposit bonuses simply for signing up to their site, for example – it not only generates interest and attracts users, but it's also cheap for the project behind it.
The way Airdrops differ from this example, though, is that the project's aim isn't necessarily to get users to spend more money, but also to raise awareness about the crypto project and its services. What's more, users might even do a productive task in return for the tokens, such as following and promoting the project's social media account or using it to fulfil a transaction. It's proved to be a successful tactic so far.
Examples of past Airdrops
Uniswap (UNI) Airdrop
To provide one of the best examples of a successful airdrop, Uniswap dropped 400 UNI to all wallets of users who had used its platform and performed at least one transaction prior to September 1st, 2020.
Most people dumped their tokens to get quick, free cash, with UNI going for between $2 and $4 at that time. However, those who chose to HODL (hold on for dear life) saw their stash rise to a $12,000 dollar value by February 2021. That's right, the token had risen to $30. 
Ontology (ONT) Airdrop
Back in 2018, Ontology awarded a huge airdrop of 10 million coins – worth $42 million at the time – which was shared between NEO investors and anyone who signed up for the ONT newsletter. It was meant as a gesture to thank NEO users for supporting a recent fundraising campaign. However, it turned out to be much more than that when the coin rocketed to almost $11, nearly trebling in value.
This turned out to be a lesson in selling at the right time, though. The ONT has since dropped back down to just over $0.50.
How to find the best new Airdrops
If you're keen to finding new token offerings out there, then there are several steps you can take to put yourself in the best possible position.
The first is to find dedicated Airdrop sites. These provide the latest updates and offer tips on what you need to do to make the most out of upcoming drops. Crypto forums, too, are useful places: most tokens depend on communities to spread the word, and online message boards are great tools to do that.
You also don't have to be a frequent social media user to make use of trending Airdrop news. Just go to each platform's search function and look for Airdrop-related hashtags.
One last tip is to find an excellent wallet. EOS wallets in particular stand out as being ready to support airdrops, especially the SimplEOS desktop wallet.
Things to be wary of
Despite all their great advantages, airdrops aren't always plain sailing – there may be a risk or two involved.
Some of them are 'pump-and-dump' schemes. This is where the token creator seeks to create enough hype to push the value up – all well and good, except they'll then sell their huge share of the tokens for profit, causing the price to crash and burn. You could see thousands slip through your fingers in seconds with these schemes.
Also, be aware that any earnings on airdrops may be subject to tax – they certainly are in the U.S.A., for example. Make sure you declare them (if that's the law) unless you're looking for a nasty surprise.
Last but not least, airdrops can be used in 'dusting attacks'. This is when a scammer will send a small amount of crypto to a victim to break down privacy barriers. They can use the transaction activity of the tokens to 'deanonymize' the person using it.
Are airdrops worth it?
A few minutes' work for a potential windfall can certainly be worth it, as long as it's coming from a trustworthy source.
Always take time to do background checks on the project offering the airdrop, follow as much expert advice as possible, and stay well clear of anyone who has a question mark hanging over them. If you can do this, then your next airdrop might just be a lucky one.

CaptainAltcoin's writers and guest post authors may or may not have a vested interest in any of the mentioned projects and businesses. None of the content on CaptainAltcoin is investment advice nor is it a replacement for advice from a certified financial planner. The views expressed in this article are those of the author and do not necessarily reflect the official policy or position of CaptainAltcoin.com