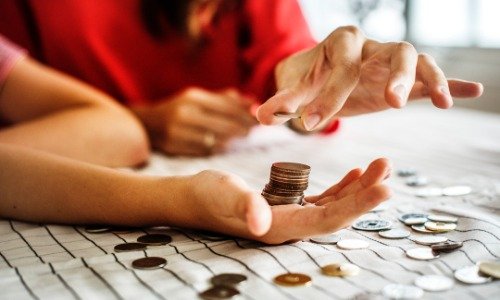 It can't be denied cryptocurrency has been somewhat of a revolution the last few years and it's becoming more and more valuable to people in business and beyond.
It's completely changed how we make transactions, savings and much more and 2019 could be a huge year for investing once again. Particularly for entrepreneurs.
As the tech continues to receive more and more pickup, next year could be the ideal time for savvy opportunists to take the plunge. For a number of different reasons…
Raising Capital
For many young business people, looking towards a business loan is often the way to go. It makes lots of sense and the support from banks is fantastic. It's easy to do and there are tons of opportunities to get one, in fact you can find loan rates here for example, which provide tons of options.
For those who wish to invest that money, or wish to be a little more forward thinking with raising capital, cryptocurrency could well be the answer.
Initial coin offerings can help bring in a wide range of investors and can essentially see you gain a lot of capital very quickly. This is because tokens offered can be instantly tradeable and it your business takes off, see your value increase significantly.
Back in 2014 this was done by a young Canadian, who raised a lot of money creating Ethereum, raising $18million!
Investing For The Future
The majority of people buying cryptocurrency are doing sonas an investment, and the vast majority are seeing some great returns too, which can certainly help aid a business, particularly a start-up.
It's among the most exciting pieces of technology to invest in and there are so many examples of this coming true. Erik Finman became a millionaire at just 18-years-old when investing in Bitcoin.
Of course you have to be savvy enough to buy and sell at the right time, but if you do it can provide you with enough capital to get your next business off the ground.
Building the Blockchain & Becoming Part of the Community
The blockchain is one of the brightest reasons to invest in cryptocurrency and can help revolutionise your start-up and how it operates.
Ethereum, can allow you to create a powerful infrastructure and blockchain applications for free and allows users to create decentralised applications for a global market.
Becoming part of that community connects you to some of the world's biggest, most exciting and most valuable entrepreneurs and businesses. And naturally, that gives you a much larger contacts book to push your business or idea into the next scale.
You could potentially get investors yourself in a matter of minutes, and develop relationships that really will help you in the long run.
It's a risk, of course, but get it right and it can be the single best thing you do for your business in 2019. There will most definitely be success stories in the next 12 months. Will it be yours?

CaptainAltcoin's writers and guest post authors may or may not have a vested interest in any of the mentioned projects and businesses. None of the content on CaptainAltcoin is investment advice nor is it a replacement for advice from a certified financial planner. The views expressed in this article are those of the author and do not necessarily reflect the official policy or position of CaptainAltcoin.com