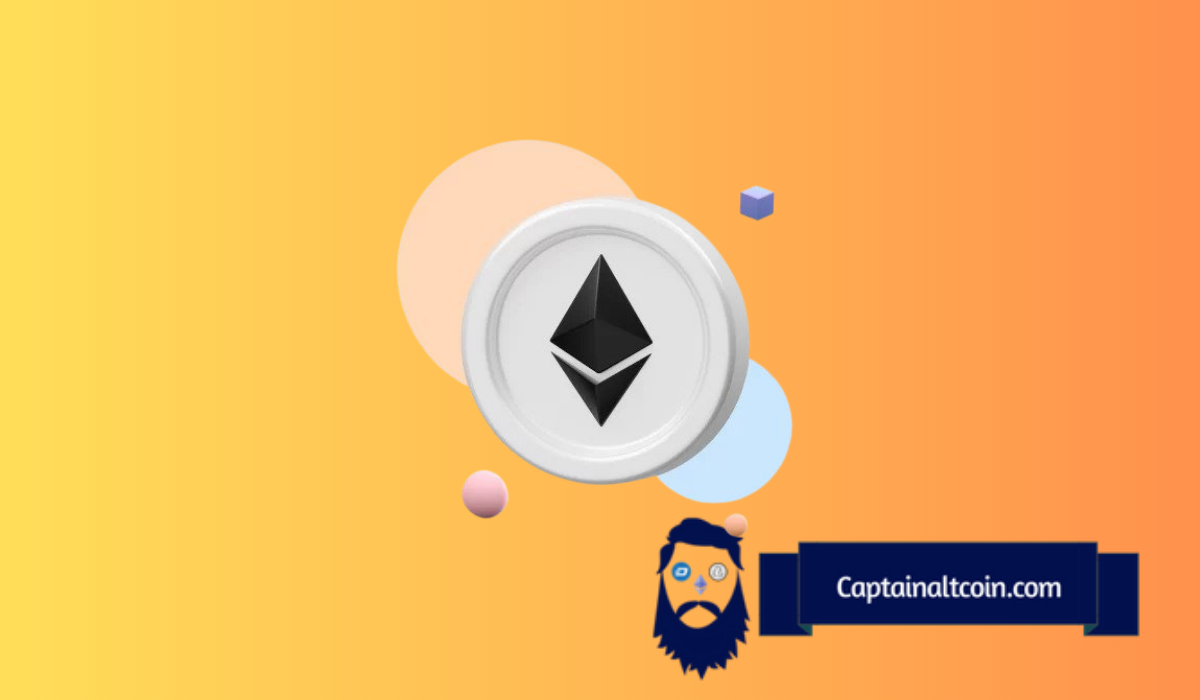 Ethereum has been at the forefront of the cryptocurrency conversation, with several compelling reasons driving its prominence. Here's a concise breakdown of the factors that are shaping Ethereum's trajectory according to crypto analyst Miles Deutscher:
New Project Adoption: Major projects like the PayPal stable coin and Worldcoin have chosen Ethereum as their launch platform.
Layer 2 Momentum: Ethereum's L2 solutions, such as zkSync, Starknet, and Linea, are gaining significant traction, with Base's launch and high TVL underscoring this trend.
Rising Staking Ratio: The increasing Ethereum staking ratio has given rise to LSDs (Liquidity Staked Derivatives).
Dominant Fee Revenue: Ethereum's fee revenue outpaces all other protocols combined.
Deflationary Behavior: Ethereum is exhibiting deflationary flows, enhancing its long-term value proposition.
EIP4844's Promise: The upcoming EIP4844 is set to drastically reduce fees on L2 solutions.
NFT Platform of Choice: NFT collections, including degods and y00ts, are migrating to Ethereum.
Layer 1 Reversions: Notable L1 solutions, such as Fantom, are pivoting back to Ethereum, emphasizing its continued appeal.
Regulatory Confidence: Ethereum has been labeled a commodity by the CFTC, offering some clarity in its regulatory standing.
Ethereum ETF Buzz: The narrative around the Ethereum ETF is expected to intensify soon, potentially influencing its market position.
A noteworthy prediction suggests that Ethereum will soon face a pivotal moment, with its value potentially reaching $5k or dropping to $369. This forecast, made 1.5 years ago, adds to the intrigue surrounding Ethereum's future direction.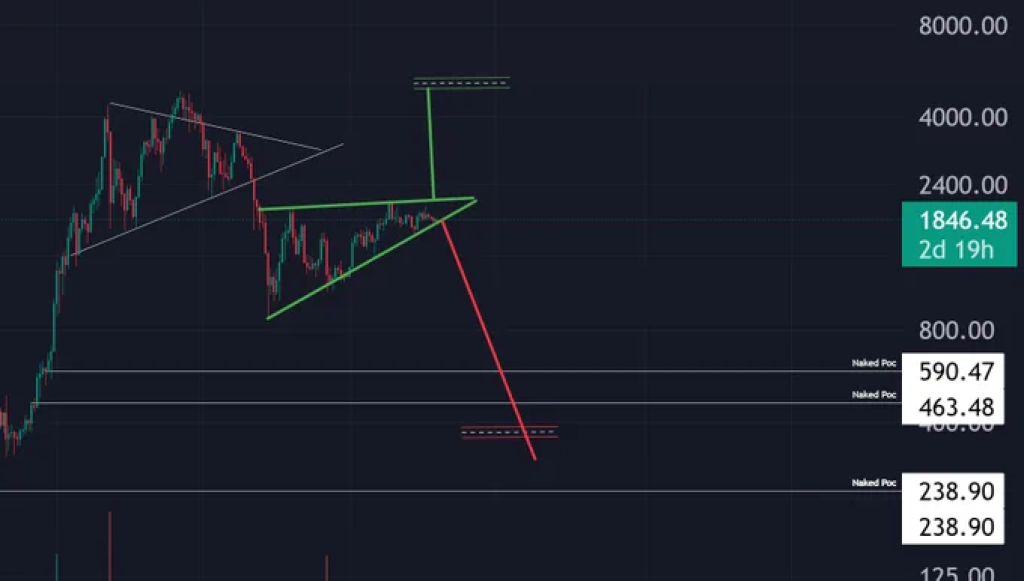 Ethereum's regulatory status seems to be on firmer ground. It has been labeled a commodity by the CFTC and, notably, wasn't classified as a security in any major lawsuit, except for the NYAG case.
In addition to the above points, there's a growing buzz around the Ethereum ETF, which is expected to gain momentum soon. Some believe that Ethereum is set to accelerate its growth and catch up with its potential sooner rather than later.
Trade on US-Banned Exchanges With No KYC 🤫
Tired of missing hot new listings because your favorite exchange is banned in the US? 🇺🇸
With RocketXchange you can finally trade on Kucoin, ByBit and more without registration or KYC! 🙌
Simply connect your wallet to access every coin. No VPN needed.
Seamlessly bridge between EVM, Solana, Cosmos and 100+ chains. Discover the next crypto gem with low fees.
Take your trading to the next level with:
Instant access to banned CEXs 🚫
No KYC required 🙅‍♂️
Trade on your terms – no registration required
Maintain full custody – tokens stay in your wallet
Access liquidity across leading DEXs and CEXs
Bridge assets quickly between any blockchain
Escape CEX limits today with RocketXchange!
Show more +
While predictions about Ethereum's price direction vary, with figures ranging from 5k to as low as 369, what remains consistent is the optimism surrounding its future. The developments and trends highlighted above provide a glimpse into why Ethereum continues to be a hot topic in the crypto world.
Disclaimer: We advise readers to do their own research before interacting with any featured companies. The information provided is not financial or legal advice. Neither CaptainAltcoin nor any third party recommends buying or selling any financial products. Investing in cryptoassets is high-risk; consider the potential for loss. CaptainAltcoin is not liable for any damages or losses from using or relying on this content.

CaptainAltcoin's writers and guest post authors may or may not have a vested interest in any of the mentioned projects and businesses. None of the content on CaptainAltcoin is investment advice nor is it a replacement for advice from a certified financial planner. The views expressed in this article are those of the author and do not necessarily reflect the official policy or position of CaptainAltcoin.com