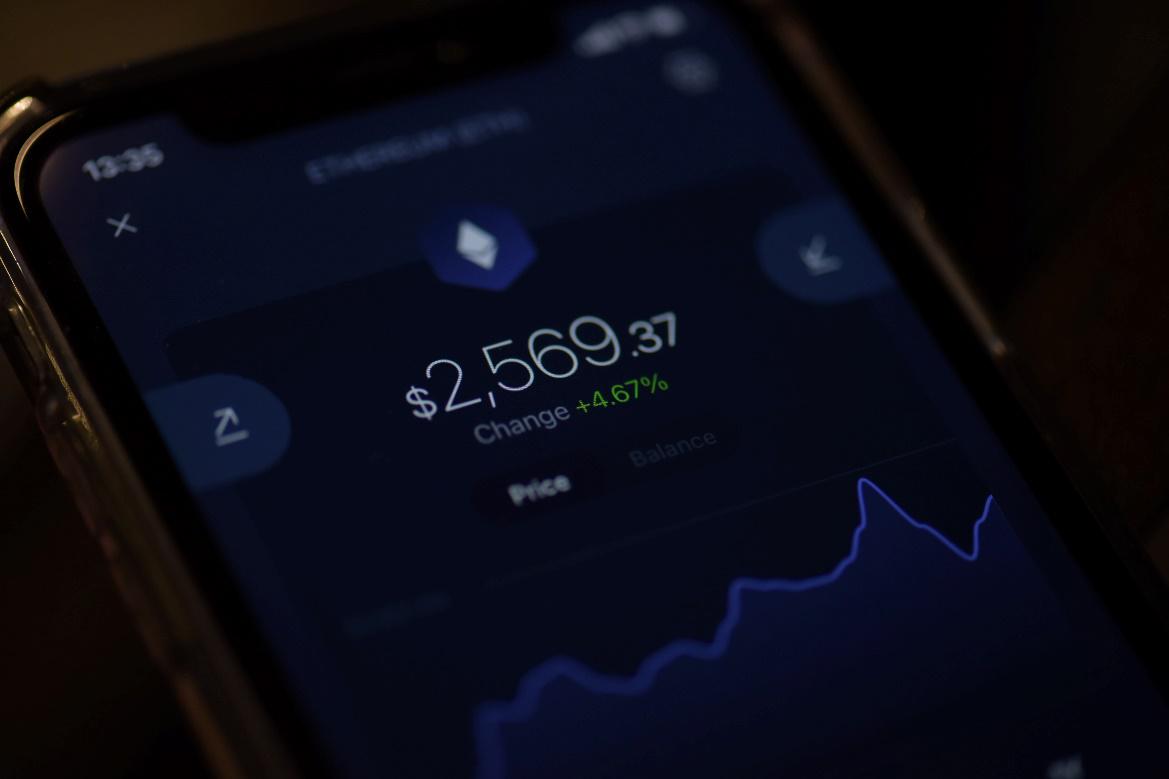 Photo by Brian Tromp on Unsplash
GameFi, also knowns as Blockchain gaming, was one of the fastest-growing tech industries of 2021. Making use of the latest technology, play-to-earn gaming rose to its highest levels yet; and their related tokens are starting to make an impact on the world of cryptocurrencies.
With 2022 set to be another year of exponential growth, we're going to look at some of big GameFi players to keep an eye on.
What are GameFi tokens?
To put it simply, GameFi is a combination of video games and decentralized finance (DeFi). It's powered by blockchain technology which gives players a chance to own their own virtual elements of the game.
GameFi differs from traditional video games in that it's based on a 'play-to-earn' model. Here, players can earn money through their knowledge of the game, or the effort they put in; and it doesn't come down to a matter of luck like if they were to put their crypto into a Bitcoin-friendly casino, for example.
GameFi tokens, then, are the in-game currencies that players receive payments in, and they can also use them to trade with other players. Anyone who owns the tokens has another reason to use them: each trade contributes to a rise in the currency's value.
Axie Infinity (AXS)
The pioneer of play-to-earn gaming is going strong in its fifth year. Based on the world-famous Pokémon franchise, Axie became popular through its customizable gameplay structure which lets users collect digital creatures known as Axies. They can trade these, or use them in various battle situations to earn more tokens.
The currency's market cap of almost $3.5 billion which puts it at the top of the Gamefi world, but many experts feel that there's more to come after an explosive growth of over 17,000% last year. Part of the reason for this optimism is a new Axie Infinity release that lets users burn their NFTs.
Despite its top-dog status, there are several contenders for the throne that want AXS to fall off its perch.
Gala (GALA)
GALA recently rose 100% in price in six months, but the best is yet to come according to its developers. Out of its seven games, only one – Town Star, a virtual town-building platform – has been released, and it's been a hit with gamers. This has raised hopes that the remaining six will have similar success, potentially pushing the token's price way beyond its current level of around $0.28.
Gala gives players a chance to own and run different portions, giving it the feel of an online collective. It recently branched out to team up with Ember Entertainment, a successful US gaming developer.
If it can continue its 2021 momentum, then expect big things from GALA over the next 12 months.
Yield (YGG)
The past six months have been a rocky ride for YGG, reaching highs of over $11 in November only to fall back to a low of $2.23 by the end of January.
It has since recovered slightly to touch the $4 mark, and there are reasons for optimism for 2022. YGG is a prime example of a gaming guild (hence its name): this involves buying various game assets and lending them to various members who can then play with them. YGG then earns a cut of the in-game earnings they make – a win-win situation.
Guilds are a growing trend and Yield is right at the forefront. If 2022 is the year of the guild, then expect YGG to hit the sky.
Sandbox (SAND)
Sandbox has had a bumper year on the back of its success with its metaverse ecosystem. It made headlines recently when Snoop Dogg bought 'digital land' there: he then auctioned some of this to a superfan, who bought a property in the area – now known as 'Snoopverse' – for a cool $450,000.
Future growth is based on the ambitious plans Sandbox has for its metaverse. Along with Hong Kong business partners, the platform is set to build an online megacity, complete with special music, film and gaming events for users to participate in.
Like most cryptos, the SAND coin is prone to ups and downs, but 2022 may be the year when the success of its metaverse pushes its price up to unprecedented levels.
Mobox
Mobox is a gaming platform that combines NFT and yield farming in a free-to-play environment. It hit an all-time high of $15.44 in December. However, this price had dropped abruptly to $2.33 just over a month later, making it a pretty volatile investment.
It does have a lot going for it, though. Mobox is one of the top-performing crypto gaming projects in the Binance Smart Chain (BSC) ecosystem, and some forecasts believe it will soon start to reach the highs of last year again.

CaptainAltcoin's writers and guest post authors may or may not have a vested interest in any of the mentioned projects and businesses. None of the content on CaptainAltcoin is investment advice nor is it a replacement for advice from a certified financial planner. The views expressed in this article are those of the author and do not necessarily reflect the official policy or position of CaptainAltcoin.com