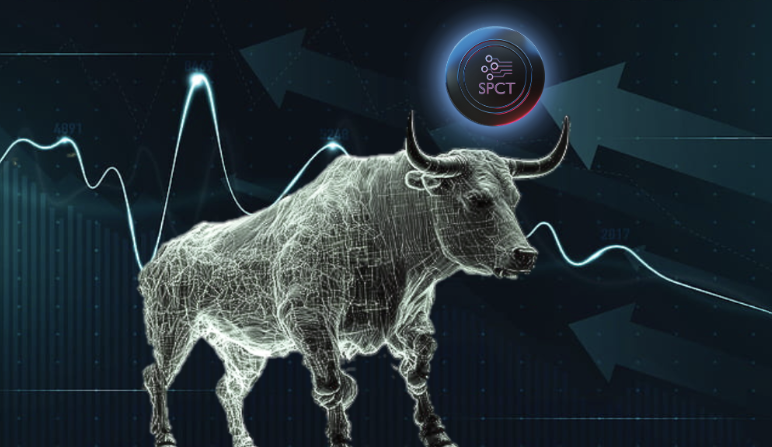 EOS (EOS) became one of the few cryptocurrencies to get regulatory clearance in Japan on August 30. Meanwhile, Edgevana Ecosystem Accelerator was launched on Solana (SOL) on August 26. Despite this, EOS and SOL prices have failed to show an uptrend. VC Spectra (SPCT), on the other hand, successfully concluded Stage 2 public presale and entered Stage 3 ahead of schedule. Investors and experts are looking at VC Spectra (SPCT) as the best crypto to buy. Let's understand why. 
EOS Crypto Price Stagnates as it Gears For the Antelope 5.0 Upgrade
The EOS coin has been struggling as the bear market gets more dominant. In such a scenario, the victory of Grayscale over the SEC on August 29 came as a welcome surprise. This was followed by EOS (EOS) getting regulatory clearance in Japan on August 30. The clearance would allow the EOS coin to be traded against the Japanese Yen.
The EOS crypto price surged by 8% from $0.581 on August 29 to $0.628 on August 30. However, its price has again entered a correction, with the bearish downturn getting deeper.
On September 1, EOS announced the Antelope 5.0 Upgrade to make it a fully community-driven network. Despite the upgrade, the EOS crypto price is down 7.4% from its August 30 high. EOS is trading at $0.581 on September 5.
As a result, expert investors are waiting for a positive price action for EOS before making any predictions.
Solana's (SOL) Ecosystem Continues Massive Growth Amid Dipping Prices
On August 23, Solana Pay was integrated into Shopify to allow crypto payments on Shopify. This Solana news was massive for the real-world adoption of cryptocurrencies.
In further Solana news, Kamino Finance launched the Kamico Creator Vaults on Solana (SOL) on August 24. This was followed by the release of the Edgevana Accelerator Program on Solana (SOL) on August 26.
The SOL crypto price increased by 5.9% from $20.55 on August 23 to $21.78 on August 30. The Solana (SOL) price entered correction along with the market. As a result, Solana (SOL) is down 10.5% from its August 30 high.
Solana (SOL) is trading at $19.48 on September 5 as investors wait for positive Solana news to drive its price.
VC Spectra's (SPCT) Stage 3 Presale Grabs Eyeballs with 220% Gains
The innovative VC Spectra (SPCT) is built on the Bitcoin blockchain. It operates as a community drive, decentralized, venture capitalist fund, asset management, and trading platform. VC Spectra (SPCT) leverages experienced venture capitalists and AI to invest in new ICOs and best DeFi projects. 
The profits generated by VC Spectra (SPCT) are multiplied by using advanced trading strategies like algorithmic and systematic trading. VC Spectra (SPCT) sends periodic reports about the performance of its investments to its users. 
The native governance token of VC Spectra, SPCT, adheres to the BRC-20 token standard. The token is deflationary, with its circulating supply decreasing over time. 
The SPCT token has entered the Stage 3 public presale at a price of $0.025 per token. The Stage 3 presale is more than 30% completed as of September 5. When the presales conclude, the VC Spectra (SPCT) price will reach $0.08. This would mean a return of 220% for the Stage 3 investors.
As a result of the stupendous gains and utility, VC Spectra (SPCT) has gained all the attention of experts. They are rightly calling VC Spectra (SPCT) the best crypto to invest in. 
To learn more about VC Spectra (SPCT), visit:
Buy Presale | Website | Telegram | Twitter
Disclaimer: This sponsored content is not endorsed by CaptainAltcoin, which takes no responsibility for its accuracy or quality. We advise readers to do their own research before interacting with any featured companies. The information provided is not financial or legal advice. Neither CaptainAltcoin nor any third party recommends buying or selling any financial products. Investing in crypto assets is high-risk; consider the potential for loss. CaptainAltcoin is not liable for any damages or losses from using or relying on this content.