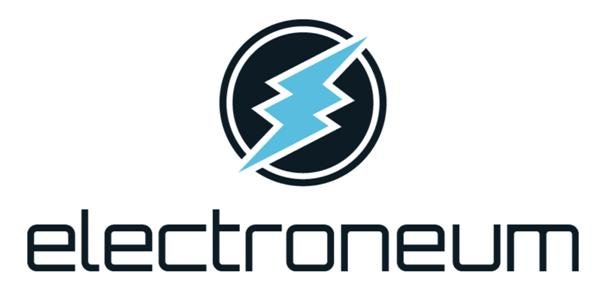 Since my last post about Electroneum was, as expected, met with hostility, insults, character assassination and emails to the chief editor of Captainaltcoin asking him to fire me, I decided to do another post, but this time, I will just relay what the community has to say about them.
Please don't try to coerce the editor in chief to boot me as he won't do it. I have joined this publication under the strict rule of independence in my work and in expressing my views and research without censorship.
Here is a nice introduction to ETN:
"Its because they are all paid shills getting people to swarm to any reddit thread that puts them in negative light…  Go look at their subreddit. Thats how a shill infested subreddit look like. No scepticism, no debates, no substantial information, just braindead praising.
Electroneum is a project made by a marketing company. They know shit about coding. They just fork whatever code is out there. The team was forced several times to get outsiders to code for them because they didnt know how to fix their own mess. They tried to implement ASIC resistance in their code, they didnt have enough miners that supported the project with GPUs, so the team were forced to pay for cloud mining to finish the fork lol, and then suddenly flip flopped 180 and said, ASIC is the future and gave a big FU to the remaining GPU miners that supported this shitcoin.
Electroneum is a headless chicken, trying to do what countless of other projects have already accomplished, with an army of paid shills, and a blockchain thats way way slower than many other projects that does the same, only much better."
Ok, so a project run by very skilled marketers that used one of the most revolutionary marketing techniques that was introduced with the rise of the internet: affiliate marketing. Affiliate marketing refers to an advertising model where advertisers pay a commission to third-party publishers and content providers for traffic or sales generated by the latter.
The concept has been around for a long time, but is only now gaining prominence as the internet becomes more widely available and its ecosystem is better understood. Electroneum guys ran this perfectly.
Marketers rarely know code. Electroneum apparently had no competent developer on their team but promised to hire "the best developers, they know the best developers". Check this out:
"Electroneum's methodology is "fork and forget." A classic example of how moronic that is can be found right here.
They basically didn't even look at the codebase they forked, and as a hilarious result, they included an unnecessary patch for an early attack on Monero. This patch would have broken Electroneum completely if it had actually gotten to that point (block 202612.)
As a side note, I received some death threats from people in their community for exposing that bug. :/
– u/KnifeOfPi2"
Below is a tiny fraction of the pest atmosphere created by ETN buzz prior to their ICO:

"All the marketing around it, all the hype and all the exciment was driven by FALSE CLAIMS.
" If you messed bitcoin, you can get this one"
" If you want to make a ton of money, but don't know how, get in on this"
" If you want to become a millionaire from crypto, this is your ticket"
The truth is on Facebook and in Google, they are all pushing this narrative.
Because of this, the support is fake, it's not real.
All most 80% of these people don't have a clue, they do understand the point of the coin and they will not know what to do when and if it hits the exchanges."
They even advertised on billboards:
Shout out to the Londoners! ? Seen any more of our ads anywhere in the city? Send us your pictures ? #Electroneum #ICO #Cryptocurrency pic.twitter.com/70cLRgoupi

— electroneum (@electroneum) October 2, 2017
Who is behind the project?
Here is more about the background of ETN founders:
"Electroneum is founded by an experienced digital marketer, Richard Ells. Richard Ells is director of Retortal, a UK based digital marketing agency. He has a wealth of experience in digital based businesses but no evidence or experience in cryptocurrencies or blockchain technologies.
Richard Ells is a digital entrepreneur who can execute an effective digital marketing strategy, this ties into his track record nicely. The insane hype and aggressive marketing surrounding Electroneum becomes clear when we understand more about the person in charge.
What I find interesting is that the Electroneum team is almost entirely formed of Retortal employees. Is Richard Ells using his personnel to create a team that convinces us into believing in trust and credibility? How do Retortal as a business operate with their own day-to-day duties now that Electroneum has obtained a $40m investment, 200k userbase and blockchain ready to go live in a week? Has focus been shifted from Retortal on to Electroneum?
What experience does this digital marketing team have with working with blockchain technologies? Are they just a bunch of glorified marketers who know the smell of online money by getting involved in what many think is the new 'get rich quick' scheme? Team profiles on the Electroneum website highlight achievements at degree level education but do not touch on industry or professional experience and achievements. There is little evidence to suggest that these people have the capabilities of operating a multi-million dollar digital currency."
This post supplements the one from above nicely:
"I remember commenting on a post some time ago about Electroneum's association with Healthy Living Products. If anyone is familiar with MLM companies like Amway, then be aware that there are so many similarities, especially when it comes to referral programs. This does not of course equate with a scam, since Amway and their ilk are legitimate companies with impressive strategies that keep them alive.
But if you need a reminder of what MLM does to crypto, look up OneCoin."
BTW. OneCoin is one of the largest, busted scams in the young history of cryptocurrencies (and the competition for the top scam of crypto world is fierce).
Then we move onto their "mobile mining". A bit confusing to use proof of work in the context of Electroneum, because …
"The phones don't do PoW anything, they are just given currency for nothing, it's kind of proof-of-time but not really and there is no real effort involved on the part of the user. The whole point about PoW is it's computationally infeasible to cheat the system.
I don't buy this 'introduce everyone' concept, they haven't explained how, it's just a wishy-washy white paper and some bumbling videos on social media. Cryptocurrency is not for the average joe, it does require some intelligence and just handing it to anyone and everyone who owns a smartphone isn't right. Also, the whole concept of air-dropping currency to phones requires centralisation, which is against one of the core ethos of crypto and if everyone has it, what is the real value?
Anyway, I could be wrong and that's why I have a little bit of hashpower pointed at it. I'll wait and see and I'm happy to have a reasoned debate over it. If you can explain exactly how the app will work and be managed I'm, honestly, all ears."
Of course, the ETN shiller he was responding to never resurfaced again since he was trotting out the vague claims someone told/paid him to do. Once someone wanted to enter real debate with him, it was beyond his duty/knowledge scope and he made himself scarce.
There is more, much more to say about Electroneum. I will probably do another post about it in the upcoming period. I want to highlight again that I don't claim this project is a scam but it does appear to be a splendid marketing campaign launched in perfect timing. The team behind the project might really invest the $40 million of their raised funds and really develop something but since it is unclear what they actually want to develop, it is hard to expect they will succeed.

CaptainAltcoin's writers and guest post authors may or may not have a vested interest in any of the mentioned projects and businesses. None of the content on CaptainAltcoin is investment advice nor is it a replacement for advice from a certified financial planner. The views expressed in this article are those of the author and do not necessarily reflect the official policy or position of CaptainAltcoin.com