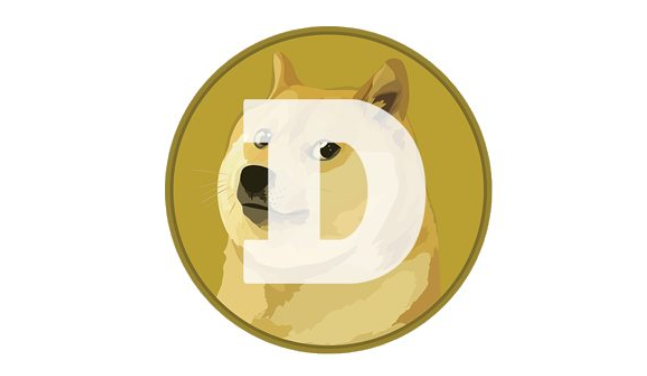 4H DOGEBTC
The 4h timeframe portrays a huge struggle of Dogecoin bulls to break out of the 35-44 sats channel. DOGE clearly bottomed out at 35 sats after forming a bottom for 10+ candles before shifting gears and heading back up. It then failed created a new local high at 44 sats before dropping back below 40 sats again.It then ranged in the new mini channel between 37-39 sats for 5 days and then dropped back to the 35 sats zone, forming a super strong support at this height.
All three moving averages are bunched up around the price action and are acting as a support and resistance, simultaneously.
There doesn't seem to be any indication Doge is gonna move in any direction (in a significant fashion) so staying out of it is the best position to have at the moment.

Daily DOGEBTC
On the daily timeframe, Dogecoin is acting almost like a stablecoin pegged to 38-40 sats value. It keeps forming spinning tops and dojis, indicating a struggle between two factions with neither being able to secure enough power to pull the price in north or south direction.

One thing to bear in mind is the turbulent and erratic nature of bitcoin – a sudden thrust up or slide down is always on the cards which would invalidate this and all other analysis and predictions. In such cases, market is shaken up with most traders exiting altcoins and entering bitcoin positions or seeking shelter in stablecoins, especially in the initial phases of bitcoin pumps and dumps. So it is always a good idea to keep a close eye on bitcoin's behaviour before opening a long or a short on any other coin in the market.

Should this happen, stop by again to check out our updated charts and thoughts.
Trading volume is worrisome – reported volume in the last 24hrs is $33m and "Real 10" (trading volume on the exchanges that provably prevent wash trading) volume is almost non-existent and amounts to only $330k since DOGE is not listed on many legit exchanges. This means that DOGE's liquidity is highly inflated and has very low liquidity. As you evaluate investments, and consider your overall portfolio, liquidity should be an important factor. Basically, liquidity is the ability you have to convert any asset into other coin or fiat quickly. It is also an ability to buy or sell a security without affecting the asset's price.

On the other side, DOGE comparatively has a solid buy support, according to coinmarketbook.cc. Buy support is measuring sum of buy orders at 10% distance from the highest bid price. This way we can eliminate fake buy walls and whale manipulation and see the real interest of the market in a certain coin. DOGE currently has a sound $2.4m of buy orders measured with this method, which sets DOGE buy support/market cap ratio at 0.80%, an above average value. Bitcoin and Ethereum have a 0.27% and 0.28% ratios, respectively. This novel metric indicates there are a lot of manipulations, inflated liquidity and fake orders on all crypto trading pairs, including DOGE pairs.
Mid May Update: Fundamentals
To assess fundamental health of a project, we used the FCAS metric. FCAS is a comparative metric whose score is derived from the interactivity between primary project lifecycle fundamentals: User Activity, Developer Behavior, and Market Maturity.

There are a few sub components which provide data to each fundamental:
User Activity is comprised of Project Utilization and Network Activity
Developer Behavior is comprised of Code Changes, Code Improvement and Community Involvement
Market Maturity is comprised of Liquidity and Market Risk. Market Maturity has less than 5% impact on a project's overall FCAS.


FCAS ratings are on a 0-1000 point scale with a corresponding letter grade. Break points are based on standard deviations in the underlying component distributions.

900 – 1000 is marked as S for superb. 750 – 899 is marked as A for attractive. 650 – 749 is marked as B for basic. 500 – 649 is marked as C for caution. And finally, below 500 is marked as fragile. You can read more about it here.
Dogecoin has been ranked as the B category – basic with overall 701 points as of May 5th. By far the strongest metric that contributed to this great score is user activity that got 924 points, followed by market maturity with 644 and developer activity that had only 539 points. This data indicates that Dogecoin is actively used as is right now but the improvements and new developments on the network are not being worked on which is not a good sign.
Below are some of the most important news around the project in the last 30 days.
Aside of Elon Musk joking on Twitter about being a CEO of Dogecoin, nothing worth jotting down happened in Doge ecosystem in the last month or so.

CaptainAltcoin's writers and guest post authors may or may not have a vested interest in any of the mentioned projects and businesses. None of the content on CaptainAltcoin is investment advice nor is it a replacement for advice from a certified financial planner. The views expressed in this article are those of the author and do not necessarily reflect the official policy or position of CaptainAltcoin.com