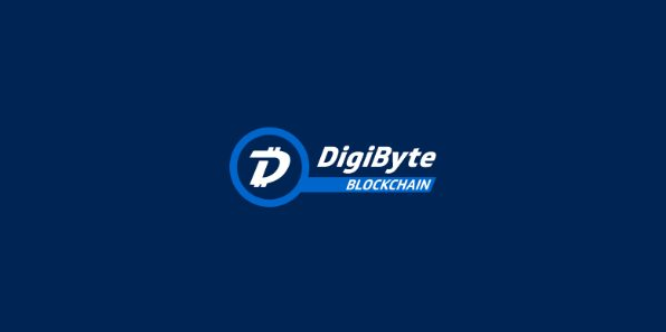 DigiByte has been looking to break out for a while now. After its price peaked at $0.045237/673 satoshi, the currency retested these levels a couple of times before entering a downtrend during the last days of the month of July. August brought similar action, as the month opened with $0.036971/479 satoshi before dropping off to $0.021385/359 satoshi on the 14th. DigiByte then slightly broke out and has been moving sideways ever since.

Interestingly enough, once the Turkish lira started experiencing problems a couple of weeks ago, a Turkish exchange Sistemkoin experienced a massive influx of people willing to buy DigiByte with their lira.
Yesterday it was 2nd highest, today it's #1. Massive volume for #DGB coming in from @SistemKoin exchange in Turkey…With the $Lira tumbling…are we seeing a flight to safety? #DGB ???@digibytehelper @DigiByte_News @DigiByteWhite pic.twitter.com/qjIsxb1w8G

— DRGONZO (@drgonzo1117) August 12, 2018
This happened after Venezuelans already did the same with their own national currency bolivar, which started going belly up due to uncontrolled inflation. According to CoinMarketCap, DigiByte's sales volume recently went over $17 million, ranking 10th amongst other crypto coins that can be mined. With a market cap of $288,597,920, DigiByte is currently the world's 34th most valuable cryptocurrency.
This currency has been around for quite some time as it saw its first blocks mined out in 2014. Some people tie it to the original Satoshi's vision, claiming that DigiByte is the one cryptocurrency that resembles said vision the most. It does have a "couple" of useful features to it:
15 second blocks
Longest blockchain on the market
A decent throughput of over 500 txps
70 thousand node operators
5 mining algorithms (SHA, Scrypt, Skein, Groestl, Qubit)
"DigiShield" technology which has been adopted by other blockchain projects like Verge, Dogecoin, Ethereum etc.
The biggest recent announcement regarding the DigiByte project was the release of its v6.16.4 Blockchain core software. The release pulled the latest BTC 0.16.2 fixes into DGB and brought about numerous upgrades and optimizations to the cryptocurrency. You can check out the complete list of changes here.
In a recent video interview organized by IvanOnTech, Josiah Spackman of DigiByte spoke in detail about the cryptocurrency, its roots, its current activities and its plans for the future. During the interview Josiah implied that DigiByte is looking to diversify, mentioning how it can be used for more purposes than just acting as a currency or a payment method. He said that DigiByte blockchain can be used to store data like documents or identity, which suggests that DigiByte is looking to add smart contract technology to its features.
Parts of the community feel this is an issue, thinking DigiByte shouldn't try to become a jack of all trades/dApp supporting platform. Their fears are definitely grounded in reality, as developing smart contract features will take resources away from further perfecting what DGB already has. Some also feel that the competition in the "Ethereum killer" market is simply too strong and that the market itself is too saturated for DGB to have a chance there.
Ultimately, both of these opposing sides agree that DigiByte should remain a "currency" and focus its resources on increased adoption. There is a glaring issue with it right now: it's not traded on two of the biggest exchanges out there, Coinbase and Binance. While Coinbase might prove to be too much of a challenge for now, Binance addition is something DGB owners feel should come sooner rather than later and they often use their social media to inform the team of that.
Still, there are community members that feel Binance isn't the correct pathway for DigiByte. The exchange has been rumored to take place in some shady practices, like pay to play listings, wash trading and general community negligence so there is some truth to that as well. So focusing resources to get Binance to list DGB isn't the best way forward, according to these people. There are also investors who feel that smart contract technology would be a beneficial addition, as the market is "big enough for everyone" and can support multiple quality projects that develop dApps.
Right now it seems that both the community and the developers are somewhat undecided about the direction they want to take next. DigiByte foundation is very vague about the goals of the development, listing only core improvements as their next goal that will come around in 2019. So while DigiByte remains a cryptocurrency with strong fundamentals, a clear roadmap with fleshed out goals and milestones would help the currency tremendously. Knowing where they want to go next and how they want to get there would help bring this currency closer to becoming the most valuable altcoin on the market and maybe even lead it to becoming the one "true Bitcoin" of the future.
Update: Rudy Bouwman, Chief Marketing Officer and Co-Founder of DigiByte Awareness Team provided us with a recently published project roadmap; go to this link to check it out.

CaptainAltcoin's writers and guest post authors may or may not have a vested interest in any of the mentioned projects and businesses. None of the content on CaptainAltcoin is investment advice nor is it a replacement for advice from a certified financial planner. The views expressed in this article are those of the author and do not necessarily reflect the official policy or position of CaptainAltcoin.com