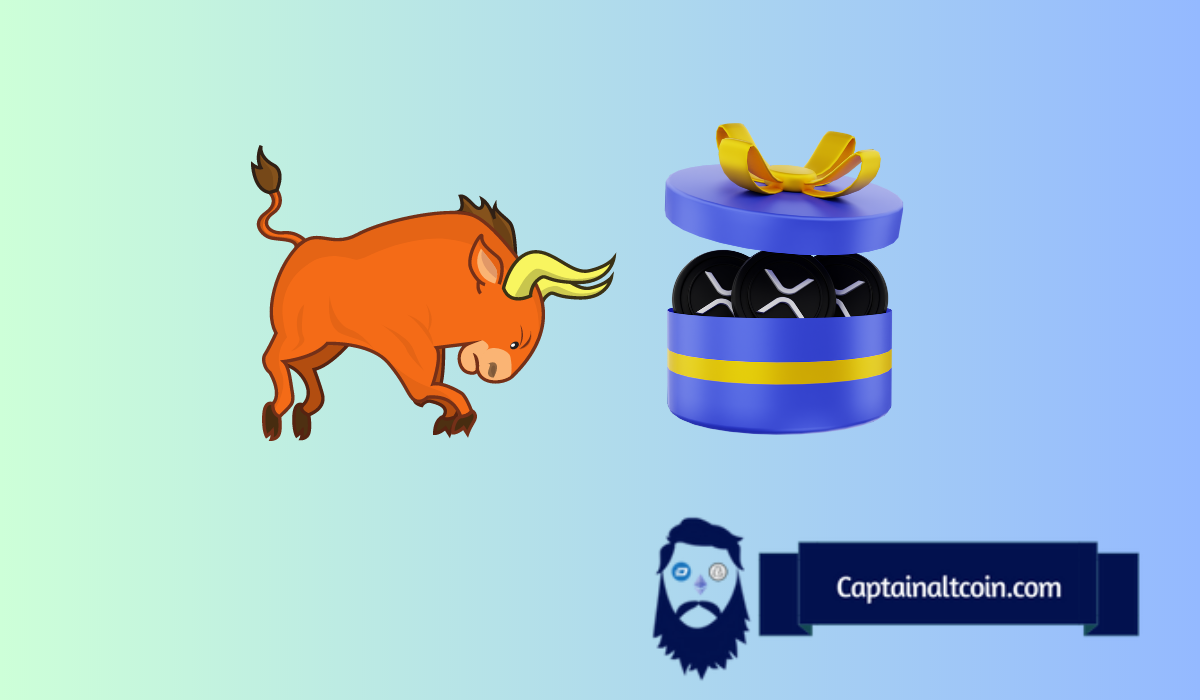 The recent conclusion of the high-profile lawsuit between Ripple and the SEC has sparked mixed reactions within the cryptocurrency community.
Some crypto enthusiasts celebrated the outcome as a win for the industry. They argue that the judge's ruling that XRP is not a security sets an important legal precedent that could benefit other cryptocurrencies facing scrutiny.
"The community is celebrating the case of crypto vs the SEC. Whether ripple is where I put my money is an entirely different conversation," said one Reddit user kilo6ronen.
Trade on US-Banned Exchanges With No KYC 🤫
Tired of missing hot new listings because your favorite exchange is banned in the US? 🇺🇸
With RocketXchange you can finally trade on Kucoin, ByBit and more without registration or KYC! 🙌
Simply connect your wallet to access every coin. No VPN needed.
Seamlessly bridge between EVM, Solana, Cosmos and 100+ chains. Discover the next crypto gem with low fees.
Take your trading to the next level with:
Instant access to banned CEXs 🚫
No KYC required 🙅‍♂️
Trade on your terms – no registration required
Maintain full custody – tokens stay in your wallet
Access liquidity across leading DEXs and CEXs
Bridge assets quickly between any blockchain
Escape CEX limits today with RocketXchange!
Show more +
However, others were quick to point out that the case does not necessarily validate XRP or Ripple as a project. They highlighted that Ripple remains a centralized company and XRP a pre-mined token controlled by Ripple.
"XRP got much more love than they deserve – Ripple is heavily centralized and fights real decentralization in the crypto space," said Reddit user Maxx3141.
Some see Ripple's business model catering to financial institutions as antithetical to the ethos of decentralization and censorship resistance that sparked the creation of Bitcoin and blockchain technology.
"Ripple is interesting in that it's the only other system that does something with trust besides concentrate it into a central server," said Bitcoin creator Satoshi Nakamoto back in 2009.
Critics also accused Ripple of spreading misinformation about Bitcoin's energy usage and seeking to undermine proof-of-work consensus that secures the Bitcoin network.
"They often attack BTC, for example Ripple CFO claimed BTC is controlled by China in 2020," said Maxx3141.
However, supporters of XRP maintain that the network is sufficiently decentralized and Ripple cannot arbitrarily control supply or transactions. They argue the company's focus on global payments solutions does not diminish XRP's utility as a fast and low-cost cryptocurrency.
"XRP is a decentralized digital asset. Ripple and XRP are not the same thing," said Reddit user Crypto-Cajun.
It is not about Ripple or XRP
While the merits of XRP and Ripple remain hotly debated, many believe the legal victory represents a watershed moment for cryptocurrency more broadly.
Irrespective of opinions on Ripple itself, the judge's ruling that XRP is not a security establishes an important precedent. It could pave the way for regulatory clarity and reduce uncertainty for other cryptocurrencies that have been threatened with securities violations.
"A win against the SEC is a win for crypto. That's all that matters," said Redditor NjelsPjelsGVD.
The years-long lawsuit consumed immense resources from both Ripple and the SEC. Some argue that Ripple's willingness to challenge the SEC in court, despite the risks, helped advance the interests of the wider crypto and blockchain industry.
"Ripple spent a lot of money defending themselves against the SEC and their victory has been good for crypto as a whole," said Reddit user AromaticCarob.
While Ripple served as the battleground, the implications of the verdict extend far beyond XRP itself. The case has brought greater regulatory certainty that could enable wider blockchain adoption. In that sense, many regard Ripple's legal victory as a monumental triumph for all of crypto.
The divisive reactions underscore the diversity of views within the crypto community. However, the legal clarity offered by the verdict could pave the way for greater mainstream adoption, irrespective of opinions on XRP itself.

CaptainAltcoin's writers and guest post authors may or may not have a vested interest in any of the mentioned projects and businesses. None of the content on CaptainAltcoin is investment advice nor is it a replacement for advice from a certified financial planner. The views expressed in this article are those of the author and do not necessarily reflect the official policy or position of CaptainAltcoin.com