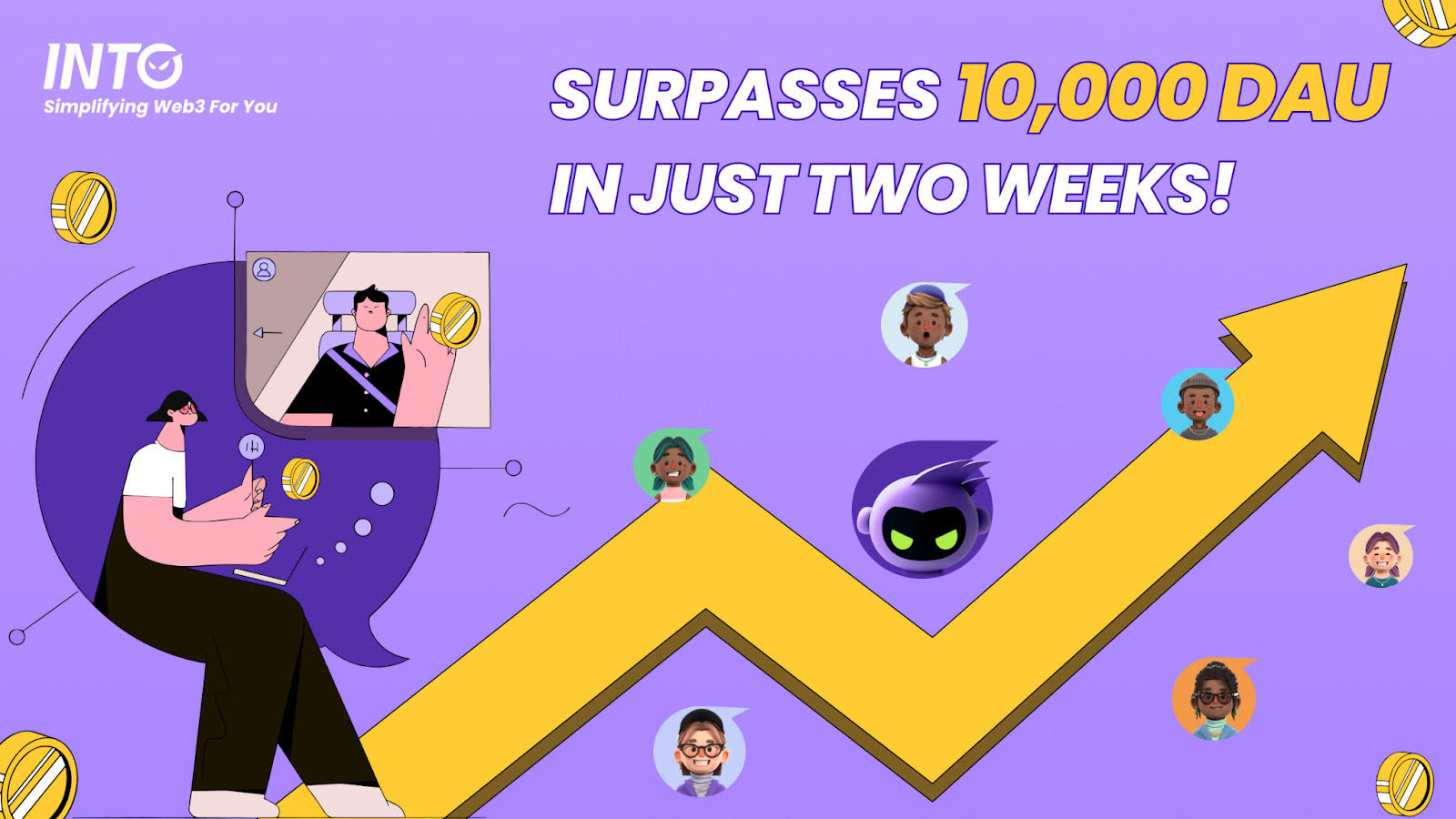 In 2023, the term Web3 has become a hot topic. There are numerous reports about new Web3 technologies in the tech news, as well as news about renowned institutions like Sequoia Capital making strategic moves in the Web3 space. With a significant influx of money and capital into the Web3 industry, we have every reason to believe that Web3 has become a new capital market.
Web3, known as the next generation of the value internet, takes blockchain technology as its core. Social is an inseparable part of Web3 and their combination is giving birth to unprecedented opportunities. Through practice and innovation, INTOverse, a community management solution based on Web3 technology, has entered the public's view, aiming to provide users with a more secure, transparent, and efficient social experience.
INTOverse's social mining mechanism is straightforward. Users simply need to register an account and participate in social activities to earn tokens. INTOverse evaluates users' contributions based on the quantity and quality of their social activities on the platform and allocates token rewards accordingly. Users can increase their social weight value by engaging in social activities such as inviting friends, publishing content, liking, commenting, and sharing, thereby earning more token rewards.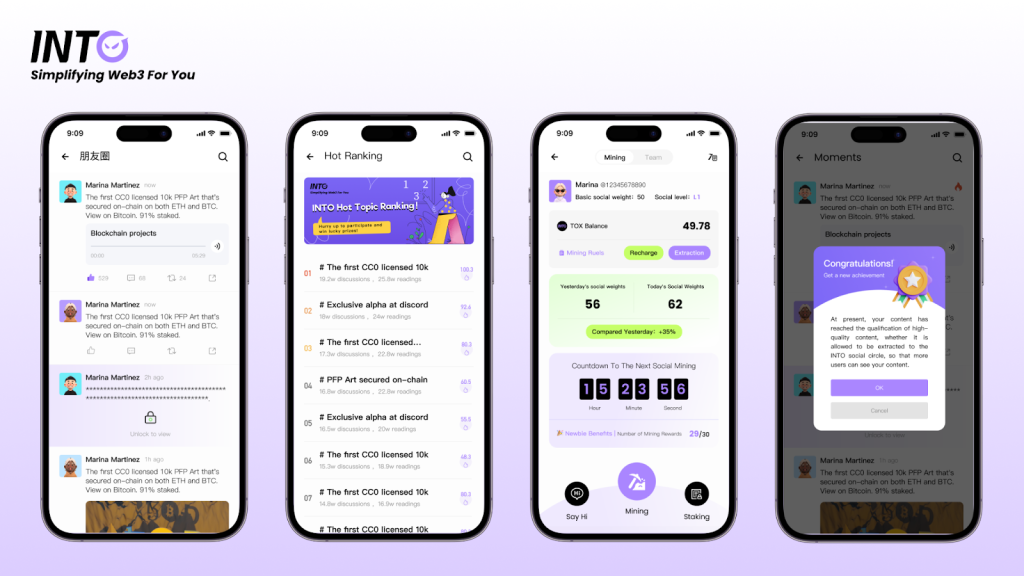 The strategic layout of INTOverse primarily combines blockchain technology with social media, seizing opportunities in Web3. Firstly, INTOverse achieves decentralized storage of users' data through blockchain technology, ensuring the security and privacy of user data. Secondly, INTOverse ensures the transparency of user data by employing smart contract technology. Token rewards are automatically distributed to users' wallets, allowing users to check their social mining earnings at any time, in this way to guarantee the authenticity and credibility of the data.
Social mining is one of INTOverse's advantages. Compared to traditional cryptocurrency investment and mining, INTO's social mining requires no technical expertise or high capital investment, making it virtually zero-cost to participate. Users just need to download the app, register an account, and start social mining. Its low threshold has attracted the attention of many cryptocurrency enthusiasts, enabling more people to join the crypto world.
Simultaneously, social mining boosts the growth of users and enhances the community effect. INTOverse brings users together through social interaction and social mining, creating a vast and active community ecosystem. This community effect not only benefits the long-term development of the project but also provides users with a platform to share experiences and knowledge and discuss new technologies and industry trends. Its community ecosystem is continuously expanding, attracting more and more cryptocurrency enthusiasts to join and explore new opportunities.
Another significant issue is security, which has been widespread within the Web2 ecosystem. Even the well-known Facebook, has faced considerable privacy breaches. INTOverse has broken barriers of traditional Web2 platforms and ensures the security and privacy of user data by leveraging blockchain technology. User data is no longer stored in a centralized server but is distributed across the blockchain network, mitigating the risks of data breaches or hacking attacks. Users can finally achieve absolutely secure conversations. Seizing the opportunity of our time, INTOverse has made concrete efforts to drive innovation and development in Web3 community management.
Through the strategic layout of blockchain plus social, INTOverse creates a community that is full of vitality and opportunity for users. Since its launch on May 9th, within just two weeks, INTOverse has achieved over 10,000 daily active users and distributed over a billion messages in total. Its global horizon, diverse social interactions, low barrier to entry, and powerful community effect continue to attract the attention of Web3 users.
It is evident that under the trend of Web3, INTOverse keeps exploring new application scenarios and technological solutions. The decentralized social of Web3 will embrace new opportunities for development. INTOverse allows users to transact within a decentralized environment. Tens of thousands of users' interactions and transactions, making the purpose of its social mining become clear. In summary, INTOverse is a highly promising Web3 project with an intriguing social mining mechanism that provides users with a pleasant social experience and rich token rewards. If you haven't joined the INTOverse yet, it's about time to register an account and participate in social mining!"
Website: https://intoverse.co/
Twitter: https://twitter.com/INTOverse_
Telegram: https://t.me/INTOverse_Official
Medium: https://medium.com/@intoverse

CaptainAltcoin's writers and guest post authors may or may not have a vested interest in any of the mentioned projects and businesses. None of the content on CaptainAltcoin is investment advice nor is it a replacement for advice from a certified financial planner. The views expressed in this article are those of the author and do not necessarily reflect the official policy or position of CaptainAltcoin.com