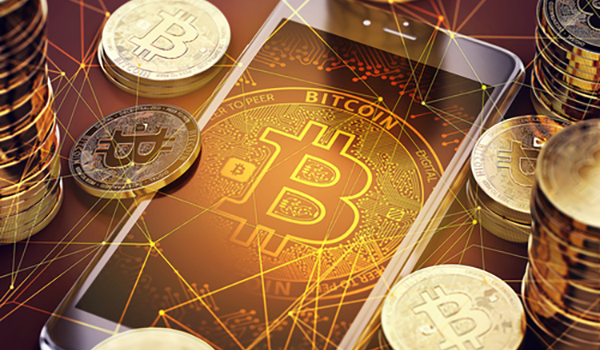 Bitcoin is the most talked-about subject in the global financial industry. This cryptocurrency has managed to reach heights that no other product or service could. As of March 2021, the value of Bitcoin exceeds $50,000 and it is as valuable as gold.
Numerous experts believe that Bitcoin will keep rising and that this is just the beginning. We are going to leave the analytics and numbers to them, which is why we are going to turn to the informative area and provide you with a short history of the cryptocurrency. Consider this as Bitcoin's resume. We are also going to take a look at what the future holds for it.
The Past
2008 marks the year when Bitcoin was created. The creator of this cryptocurrency is Satoshi Nakamoto. This mysterious person remains a secret to this day as Satoshi is just a pseudonym. The creator made the first Bitcoin transaction in 2009 after he/she sold 10 Bitcoins to Hal Finney.
During its inception years, Bitcoin was mainly used on the black market like Silk Road. After the first halving event, which happened at the end of 2021, Bitcoin's price managed to spike a year and a half later and reach a historic value of $713. But, after a raid by US authorities, numerous Bitcoins were sieged and the price fell down rapidly.
2015 and 2016 were the years when Bitcoin developed and started gaining a lot of traction. The price started going up, it broke the record in value from 2014. Not only that, but numerous reputable trading sites that exist to this day were established and they made it easier for traders to sell their assets. Platforms such as bitqs have advanced AI systems that analyze the data about Bitcoin from the market and are able to predict its future fluctuations with great precision. This is a powerful tool that is available to this day for traders, which is why they are fond of using it.
The rise of Bitcoin reached its peak on December 27, 2017, when the value of Bitcoin reached a historic number of $19,000. But, the market was overflown and Bitcoin plunged shortly after that. Bitcoin spent 2018 and 2019 in the process of stabilization.
Present Times
2020 was the year when Bitcoin finally stabilized. Not only that, but it gained traction and it was on its way to break the 2017 record in value. The infrastructure was growing, numerous global brands started accepting it as a payment method. Three years after peaking at little over $19,000, Bitcoin managed to surpass this number in mid-December of 2020. It topped $20,00 in value and while many experts believed that it will plunge again, Bitcoin learned from its mistakes and managed to remain stable and keep growing.
As of March 2021, Bitcoin is valued at over $50,000 and does not show signs of slowing down. Since the halving event took place in May 2020, experts believe that Bitcoin will reach its peak around summer.
The Future
As for the future of Bitcoin, there is nothing accurate. Some analysts believe that Bitcoin will become a global official universal payment method due to the fact that it is well-accepted by the people. Its acceptance rate grows each day and a point where a majority of the world's population uses Bitcoin can be reached.
Others are a bit sceptic. They believe that Bitcoin cannot be controlled, which is why it will always be opposed by governments around the world. Hence, this cryptocurrency will always remain an outlaw and won't become an accepted and legal payment method around the world.

CaptainAltcoin's writers and guest post authors may or may not have a vested interest in any of the mentioned projects and businesses. None of the content on CaptainAltcoin is investment advice nor is it a replacement for advice from a certified financial planner. The views expressed in this article are those of the author and do not necessarily reflect the official policy or position of CaptainAltcoin.com