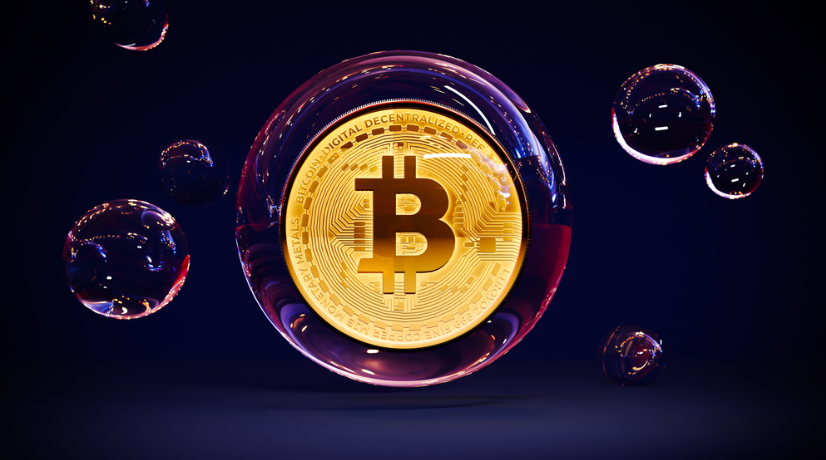 InQubeta ($QUBE) has emerged as one of the most popular NFT projects in the cryptocurrency sphere, as its presale sells over $3.2 million in tokens. The presale's price structure is one of the most profitable investment opportunities in the crypto space. Early investors who joined during the beta stage have doubled their investments, and backers who join now get to grow theirs 3x.
The InQubeta project takes on traditional investment mediums by providing an alternative anyone, anywhere, can use to invest in artificial intelligence (AI). It sidesteps the discriminatory requirements that often prevent a large portion of the global population from using these mainstream investment firms, like geographic or income restrictions.
Meanwhile, Bitcoin ($BTC) prices have been extremely volatile recently, but they're still up 1.5% for the month, and 38% for the past year. Some of Bitcoin's technical indicators, like its rising RSI, are signs a bull run might be on the horizon.
InQubeta ($QUBE) emerges as one of the most popular NFT projects launched this year
InQubeta's unique protocol uses non-fungible tokens (NFTs), smart contracts, and an Ethereum-based blockchain to create a new way to invest in AI. It aims to provide a more accessible investment medium that's secure, transparent, and decentralized.
Artificial intelligence is one of the fastest-growing technological fields, and governments worldwide are already bracing for the impact it will have on industries and economies. AI may be the most disruptive tech revolution in human history, so it will create many opportunities for investors to capitalize on and enjoy tremendous returns.
That's always the case with technological revolutions, and AI isn't expected to be any different. For example, people who invested early in the cryptocurrency revolution and purchased top crypto coins like Bitcoin ($BTC), Ethereum ($ETH), and Litecoin ($LTC) have reaped exponential returns on their investments. Many of these people are now millionaires and billionaires.
Thanks to InQubeta, anyone who wants to invest in AI now has a simple way to do so and enjoy the rewards that come along. Here's what the process looks like:
AI startups looking to fundraise are assessed by InQubeta's operations team to determine their eligibility to use the platform
If approved, these companies raise capital by minting and selling equity-based NFTs that serve as InQubeta's version of stocks. $QUBE is used for all trades on the NFT marketplace and it can be acquired with fiat or cryptos
Investors can track the value of their ERC20 coins in the InQubeta user accounts and sell them any time they want. Like stocks, these tokens rise in value as their makers' market shares increase

Bitcoin ($BTC) investors hope for a bull run
Bitcoin has faced increased selling pressure since it failed to break the $27,500 resistance level during its last bull run, but it appears to have found a new floor at around $26,300, which is lower than its 100-hour moving average. Some are predicting Bitcoin's latest move means its prices might decline below the $26,000 price level, while others expect a substantial bull run if its prices can break the $27,500 barrier.
Pessimistic $BTC investors are swapping their holdings for $QUBE tokens for the 300% returns its presale offers those who join now. Some analysts have $QUBE prices rising by as much as 100x once tokens are launched.
Summary
$QUBE is one of the most popular NFT platforms in the crypto space right now as its presale sells over 366 million tokens as cryptocurrency investors gravitate to the 3x returns it offers those who join in now. $QUBE has the potential to enjoy an exponential price surge once released on exchanges thanks to the creative way it opens up investments in artificial intelligence.
Disclaimer: This sponsored content is not endorsed by CaptainAltcoin, which takes no responsibility for its accuracy or quality. We advise readers to do their own research before interacting with any featured companies. The information provided is not financial or legal advice. Neither CaptainAltcoin nor any third party recommends buying or selling any financial products. Investing in crypto assets is high-risk; consider the potential for loss. CaptainAltcoin is not liable for any damages or losses from using or relying on this content.