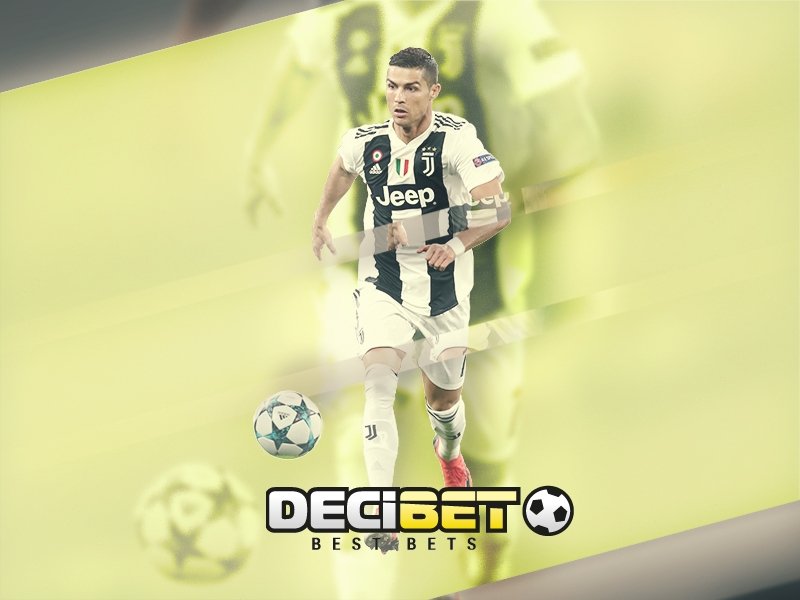 Betting with Decibet in Brief
Cryptocurrencies are quickly gaining traction in every sector, and betting is not left behind. The new entrant into the scene is Decibet, an online football betting platform that purely focuses on digital coins. The platform promises to revolutionize betting because it provides the benefits of fast transaction processing, low costs of transactions and advantageous quotes to the users.
Decibet's Features
Easy to Use Interface
Accessing the Decibet website and making bets is very easy. Once you log in, you will access the left, right and middle sections. Each section contains essential features to help you navigate the website with ease.
On the middle section, you will find three tabs: Today's matches, Bets, and Cash. The Bets tab provides the status of the bets made, while the Cash tab deals with your finances. You can use the cash tab for withdrawing and depositing in your preferred cryptocurrency.
On the left section of the site, matches and leagues are arranged by country. You click on the country, and therein you will see the matches and leagues. The right side shows Your Picks (they show the details of the bets made) and Past Events.
Several Cryptocurrencies Available
Crypto betting comes with the benefit of fast transaction processing and low costs of transactions because there are no intermediaries. Consequently, Decibet accepts a wide range of cryptocurrencies, including Bitcoin, Ethereum, Litecoin, Dash, Dogecoin, Monero, Digibyte, Namecoin, MaidSafeCoin, Zcash, Gulden, Game Credits, Bitcoin Cash, Ethereum Classic, Lisk, PotCoin, Ripple, Stratis, Syscoin, Vertcoin, and Blackcoin as payment options.
To maintain privacy and anonymity, Decibet provides coins that are designed for this purpose: Zcash, Dash, and Monero.
Rapid Deposits, Withdrawals, and Pay-outs in Crypto
After winning a bet, users have to wait for some time for their account to be credited. Decibet is different because it provides instant credits to your account in your selected crypto. Also, there is no fee charged in your account since the transfers are fee-less.
Excellent Odds
A shrewd bettor understands the importance of odds in the betting process. Decibet recognizes that odds form an integral part of the decision process when selecting a betting platform. Therefore, the team uses an advanced system to generate them by analyzing several statistics. The odds generated from the analysis have higher probabilities of winning.
The winning score helps bettors choose the match with the highest chances of winning.
Disguised Betting
The sign-up process for a Decibet account is very simple. Signing up doesn't require an e-mail address, but it's recommended to use one. No personal information or document is required during the entire process. Since there is no personal information divulged, you can rest assured that your privacy is guaranteed.
Abundant Football leagues
Decibet provides a diverse range of matches and leagues for any user. As a bettor, you cannot miss any of your favorite matches on the platform. Decibet features leagues from Australia, Austria, Algeria, Argentina, Belgium, Chile, Brazil, Colombia, Mexico, China, Portugal, Tunisia, Iran, Spain, Scotland, England, France, Israel, Norway, Finland, Cyprus, Russia, Germany, Sweden, Holland, Romania, and other Asian, European and South American countries.
100% Bonus on First Registration
New users get a welcome bonus by just signing into the platform. Creating your account entitles you to get a 100% bonus of ~ $100 USD deposit into your e-wallet platform.
Multilingual Language Support
Decibet provides multilingual language support to enable users across the platform to use the platform with ease. The languages provided on the platform are: English, Spanish, French, Polish, Italian, Portuguese, and Russian.
Referral and Affiliate Payments
Decibet users can win additional rewards if they refer their friends to the platform. Affiliates can earn by using their affiliate system, which is through Affiliada.com.
The blockchain revolution has distorted several industry segments and created new opportunities. The crypto betting scene is flourishing, and Decibet is harnessing the gains of using crypto by encouraging worldwide football bettors to use the new technology.