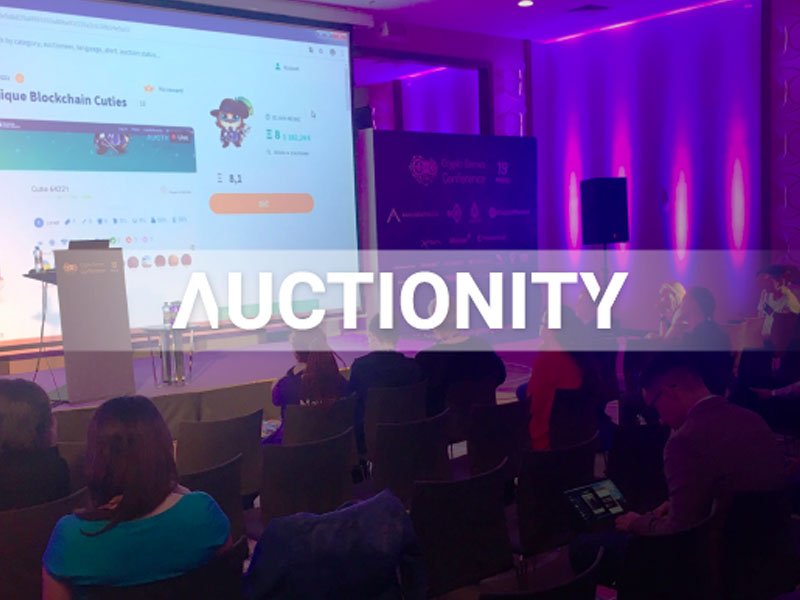 A unique cryptocollectible was sold at auction on the Auctionity platform for more than 8 ETH. This sale took place on April 25 as part of a special event held during the Crypto Games Conference in Minsk.
The cryptocollectible, named Darta-Nyan, is the only musketeer Blockchain Cutie in existence and was created especially in honor of the latest collaboration between Auctionity and Blockchain Cuties Universe. The sale was animated on the Auctionity saleroom and broadcasted live at the Crypto Games Conference in Minsk. All the proceeds of this sale were given to the TeenGuru Project which helps teenagers from Belarus to acquire skills in the field of blockchain and new technology so they can become the new entrepreneurs of tomorrow. This sale is a concrete illustration of Auctionity's potential and ended at 8.1 ETH, thus becoming a record sale on the platform.
Auctionity's development is picking up speed. Recently, Auctionity collaborated with the Ethereum-based art platform KnownOrigin for the Creative Challenge, an event dedicated to digital art in the form of non-fungible tokens (NFTs). Through this challenge, eight artworks were selected and then auctioned on the Auctionity saleroom. The winner of the challenge, an artwork called Structure of Reality and created by Barabeke, was sold for 0,95 ETH.
Including this new category in the saleroom is a big step forward for Auctionity. This choice proves that art does have its place in the world of blockchain technology.
Following the success of Darta-Nyan's sale during the Crypto Games Conference, Auctionity has decided to strengthen its partnership with KnownOrigin by holding a similar auction during the International Digital Art Festival, which will take place on the 26th of June. The auction will happen live from the festival in Manchester but will be accessible from anywhere in the world as it will be broadcasted on the Auctionity saleroom.