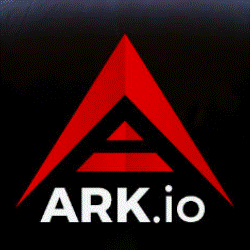 Ark has fallen on some mundane times as of late. Starting off the month of July with the price of $1.65/24483 satoshi, the currency has since bled out for the most part of the previous month and three quarters. July was closed off with the monthly lows of $1.02/13221 satoshi and the pattern continued on into August as well. August lows were reached on the 14th, when ARK clocked at $0.53/8911 satoshi. The currency has since managed to slightly recover, carried by a period of Bitcoin's relative stability.
Currently, one ARK is worth $0.747344 USD (5.44% rise in the last 24 hours)/11388 satoshi (3.90% rise in the last 24 hours). It has an abysmal daily trade volume of 63 BTC. With a market cap of $78,256,573, Ark is currently the 80th most valuable cryptocurrency on the market.
[vcw-full-card symbol="ark" color="red" currency1="USD" currency2="BTC" currency3="ETH" url="" target="_self"]
TA with a dash of FA was provided by TradingView user Borg_Queen:

"Look at this bullish divergence in ARK. It already popped a bit but we think it has more steam. We will be playing it safe in layering in some buys with a tight stop lose. On teh FA side Ark is sponsoring Coindesk's Consensus. Ark has a great wallet and ecosystem."
Ark team recently decided to give their fans and holders some more insight into the future of the project. In line with that decision, they released an updated project roadmap that features several important upcoming events. The roadmap is very descriptive and detailed, even though it doesn't provide clear dates but only timelines.
Still, we learned that the project plans to complete its ARK CORE v2 in Q4 of 2018; a complete code overhaul will hopefully bring faster throughput, higher scalability, dynamic fees, support for multicore CPU's, better stability, preparation for smart contract deployment and many more useful features. The Core is 81% ready and will be a stepping stone for the future roadmap goals. The ARK team recently announced that the public DevNet of the v2 codebase is live, and any interested developer can help them test, debug and iron out the remaining issues with the product. Check out this link to learn more.
---
?What does FUD in crypto mean?
---
Q4 should see the implementation of ARK Pay, which will be a simple open-source widget that will provide merchants and vendors to easily implement and start accepting ARK as means of payment in online shops, and a desktop wallet v2, another rewrite that will utilize Tailwind, VueJS and Electron technologies as the basis of its code. Finally, an updated whitepaper is expected by the end of 2018.
Initial quarter of 2019 should bring a v2 version of the website that will feature improved design and user experience. What's more, users can expect the ARK deployer GUI, Core v2.1, ARK Virtual Machine, IPFS (Inter-planetary File System) and integration of ARK as payment for merch store by the end of 2019.
The project also seems to be developing a relationship with Dragonchain. A Reddit thread suggested that there will be an interchain created between the two projects, which will construct an ecosystem where Dragonchain will cover the USA market and ARK will handle the EU and other markets. This connection goes a while back, as these two teams are currently sponsoring a NASCAR vehicle together.
Coming Soon…The @ArkEcosystem Interchain #dragonchain72 pic.twitter.com/mYdBm8nZNO

— DRAGONCHAIN (@dragonchaingang) August 19, 2018
Another important partnership was confirmed a couple of days ago, as ARK announced they will be collaborating with Ø Crypto Union, a project that wants to become the world's first decentralized bank by leveraging the limitless potential of the blockchain technology. It is a versatile project made out of three main services: "Ø Pay", "Ø Invest" and "Ø Lift". Ø Pay will be the main feature that ARK users will get to test and make use of. Ø Pay will let ARK owners leverage their digital cryptocurrency holdings as backing for credit lines that will be given out by a fully licensed financial institution from Malta. By depositing their ARK coins as collateral into a secure vault, owners can instantly use their new line of credit while keeping the benefits of staking their ARK. Beta testing of credit and debit cards will start in October, and if the project turns out to be successful it could open the door for ARK owners to instant fiat access in various denominations like EUR, GBP and USD.
---
?Do you want to know what is the best cryptocurrency to invest in 2018?
---
With their updated roadmap, ARK have addressed several important community concerns from the past and gave everyone an idea what to look forward to. With new development, new partnerships and a potential fiat gateway in the workings, ARK owners should be quite pleased and silently optimistic about the future of their bags.

CaptainAltcoin's writers and guest post authors may or may not have a vested interest in any of the mentioned projects and businesses. None of the content on CaptainAltcoin is investment advice nor is it a replacement for advice from a certified financial planner. The views expressed in this article are those of the author and do not necessarily reflect the official policy or position of CaptainAltcoin.com