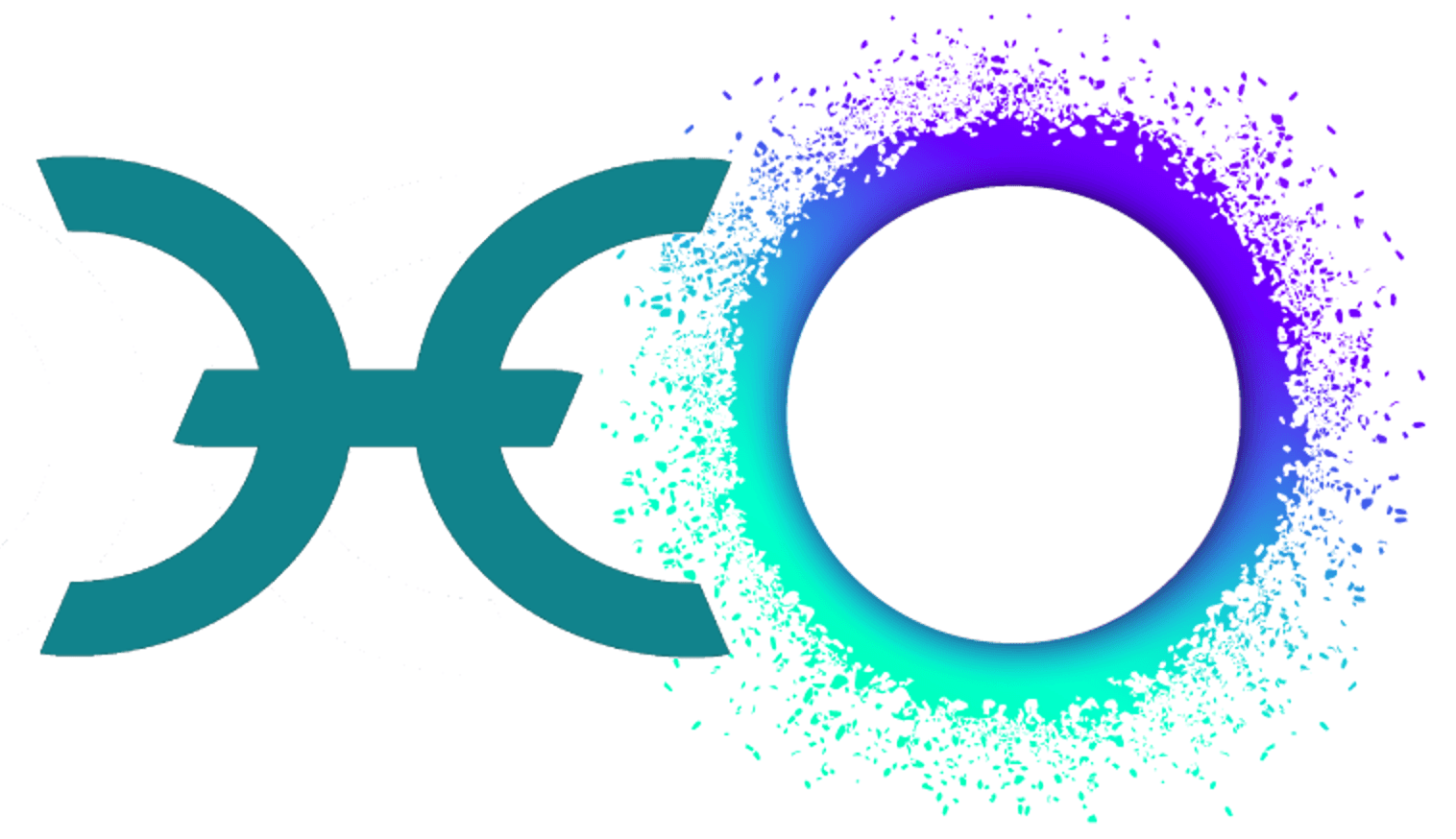 GitHub activity is a telling metric when analyzing liveliness of crypto projects. After all, if the devs don't work on the promised product, nothing else really matters. GitHub activity refers to the contributions of developers to open-source projects on the popular code repository GitHub. The theory is that the more people that are working on a cryptocurrency project, the more features and improvements can be expected — and the more people believe in the future success of the cryptocurrency.

Developers' time is a relatively expensive resource and if a given project has a lot of developers dedicating their time and skills it could mean several things:
These people believe that the project will be successful
The project is shipping more features
There is less probability the project is just an exit scam
Of course one could argue that with enough money you can "simulate" developer activity, but I think in practice we are not at the stage where scams are going to invest the money and effort to do that. Also faking dev activity will be quite obvious for someone that check your public GitHub and will compromise the project a lot.
There are numerous GitHub activity tracking tools out there that rank projects by their developers' activity. While these tools are not 100% accurate and can be gamed with fake activity (or at least with worthless, cosmetic changes that simulate activity), they are still a good indicator in the activity and vitality of certain project.
According to CryptoMiso, a Github activity tracker, top spot among most active crypto projects in the last 3 months belongs to a Holochain. Holo had 28 contributors that made 2557 commits in the last 90 days.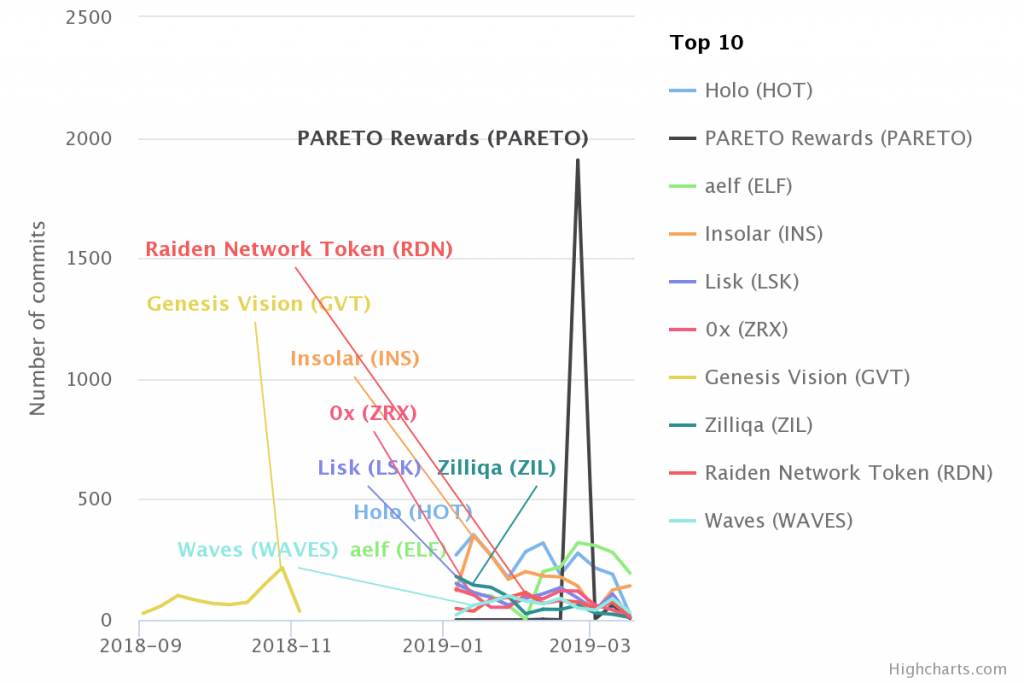 Holochain intends to offer a distributed framework for generalized computing that supports programming and application development, something the Holochain team believes other crypto-projects do not offer. On top of Holochain sits Holo, a distributed network of hosts and users sharing and consuming computing power to host decentralized applications (dapps), data repositories, etc., and hosts are paid for their services. But in the same way Holochain is not a blockchain, according to the development team, Holo is also not a token. It's an "asset-backed mutual-credit crypto-accounting system" that Holochain designed for use between participants and for immunity to volatile or speculative habits common to crypto-projects. See out HOT future forecast here.
Second place is taken up by a fairly unknown project called Pareto Network. Pareto Network is a platform which allows users to post actionable and reliable financial information about digital currencies in return for Pareto tokens. It aims to increase investors' knowledge about market inefficiencies and keep them up to date with the happenings around any given cryptocurrency.
Pareto had only 3 contributors that made 1980 commits in the last 3 months.
Third place is reserved for Aelf – ELF. Aelf is a customizable operating system (OS) specifically for blockchains. The team is aiming for it to be the "Linux system" of the blockchain community. Their repository had 1915 commits made by 26 contributors.
Out of the blue chip coins – TRX is ranked on 18th place with 469 commits, bitcoin is 24th with 100+ contributors and ethereum was ranked 30th with 269 commits and 100+ contributors.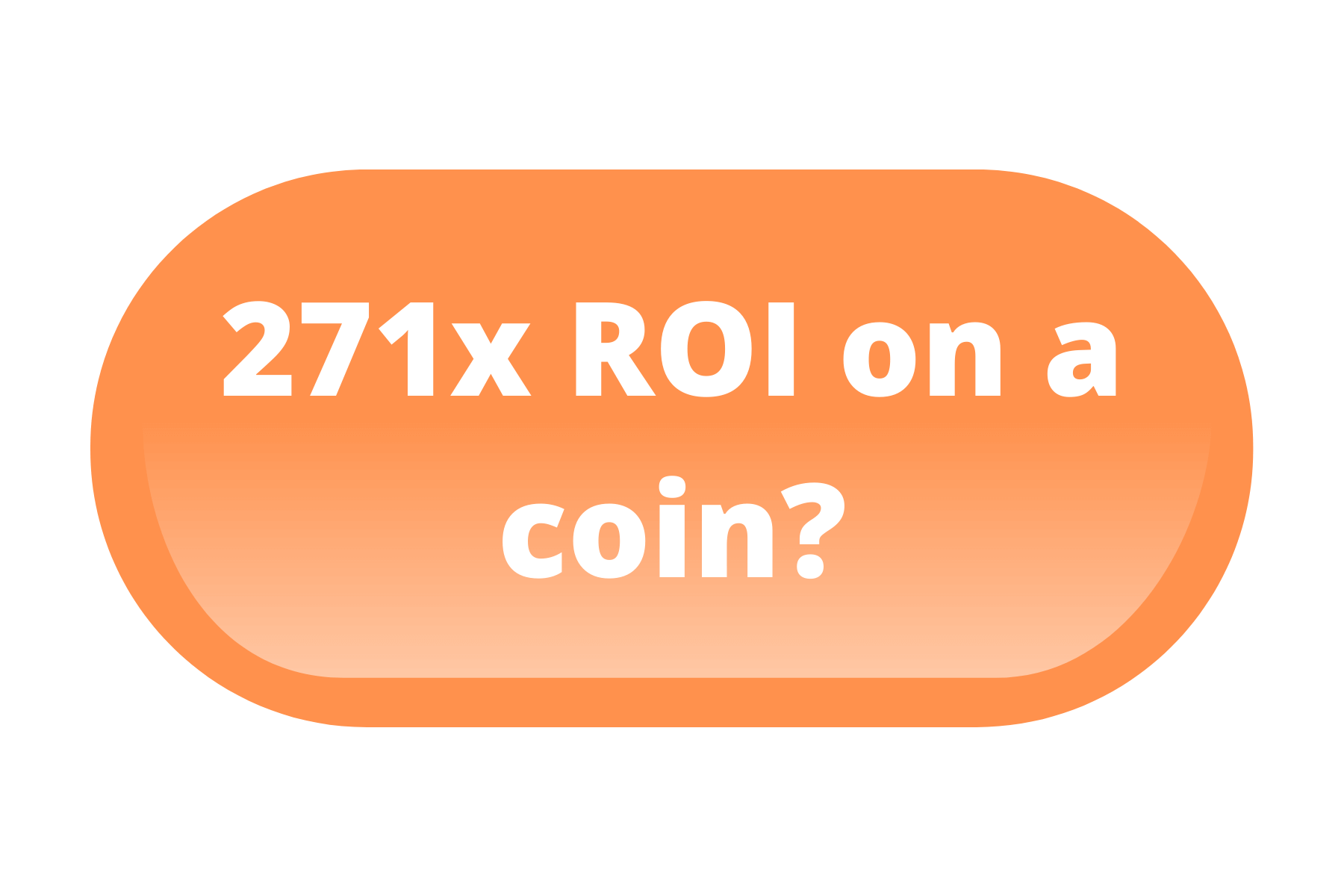 CaptainAltcoin's writers and guest post authors may or may not have a vested interest in any of the mentioned projects and businesses. None of the content on CaptainAltcoin is investment advice nor is it a replacement for advice from a certified financial planner. The views expressed in this article are those of the author and do not necessarily reflect the official policy or position of CaptainAltcoin.com